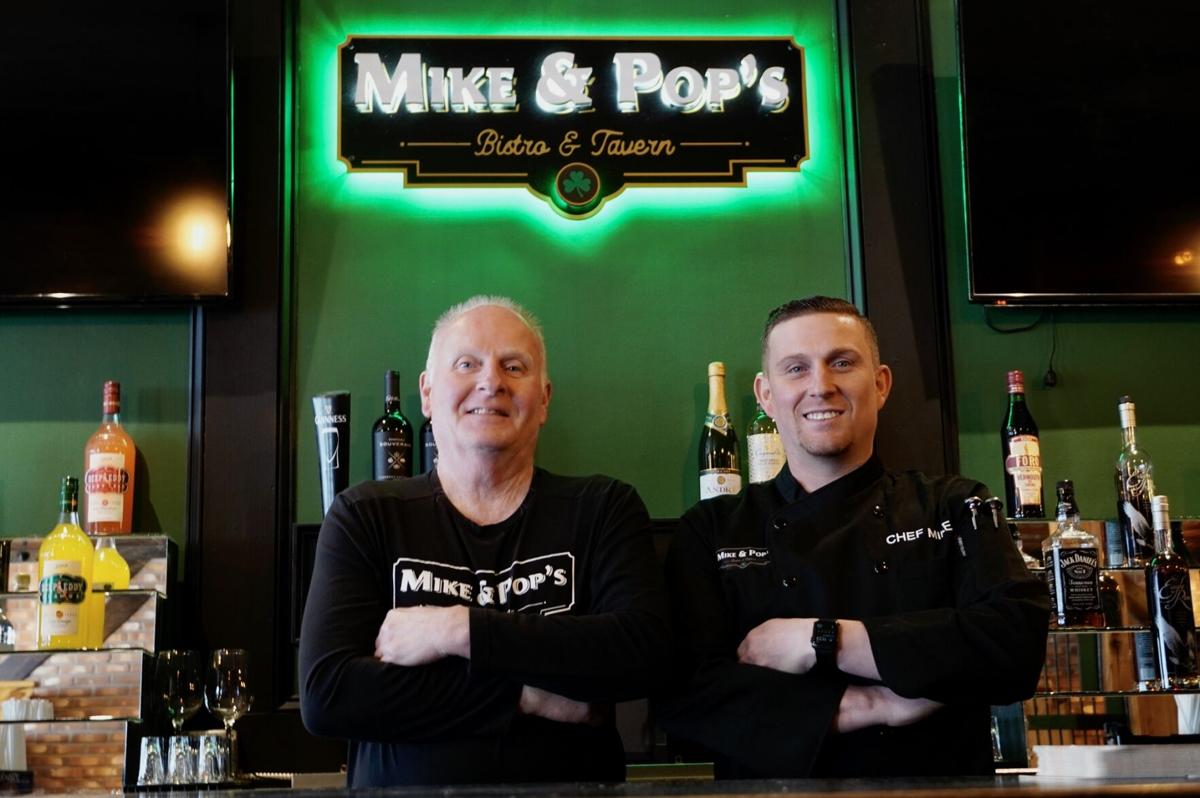 It's long been Mike O'Connor's dream to open his own restaurant, and the Buffalo native has paid his dues working at restaurants such as Hutch's, Milos in Williamsville, the Wellington Pub on Hertel and the Family Tree. Opening a bar has been the dream of his father, also named Mike O'Connor, so when the opportunity arose, it made sense to pool their ambitions.
Mike & Pops Bistro & Tavern is set to open at 3020 Delaware Ave. in the Village of Kenmore on roughly June 8, in the former the Jake. The endeavor will serve lunch, dinner and a late-night menu, with brunch on Saturdays and Sundays.
While they share the same name, the ownership duo is identified fairly easily through the business title. The father, who retired after more than three decades working for the U.S. Department of Defense, is nicknamed "Pops," and his son goes by Mike.
"This is really both of our dreams, and for us to make it happen with the two of us, there's nothing better," said Mike, who will focus on the back of the house duties, while his father handles the front.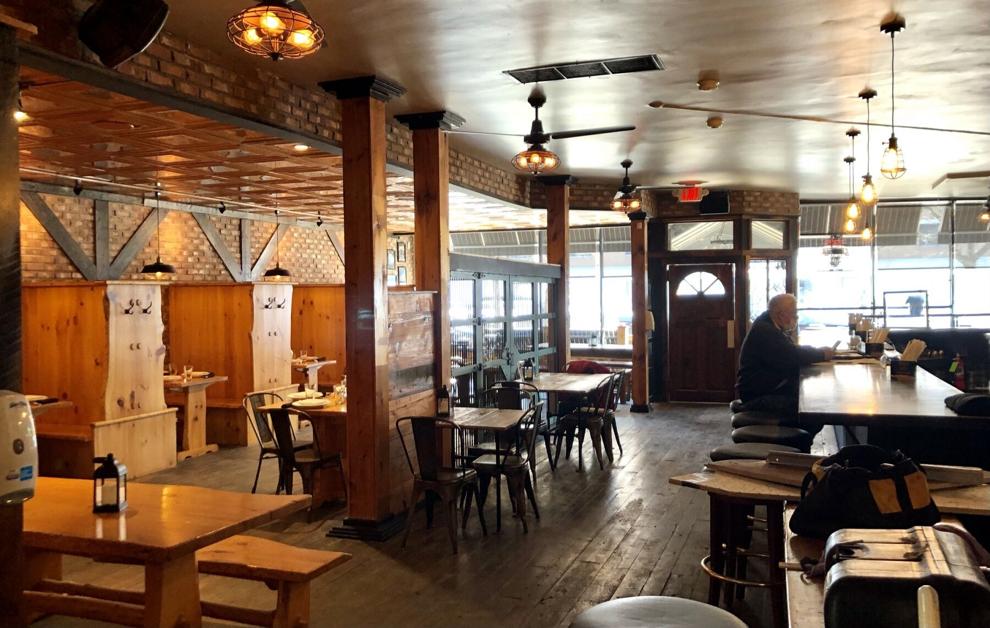 They hope Mike & Pops Bistro & Tavern appeals to a broad customer base, ranging from Bills and Sabres fans to community members looking for a bistro-style meal to brunch lovers eyeing mimosa and bloody mary deals.
"I want it to be a nice village tavern with a city feel," Mike explained. There will be a lot of Buffalo-themed stuff, not just sports stuff, but staples of Buffalo."
For the food menu, Mike isn't introducing flashy dishes but rather elevating American fare through thoughtful preparation. For instance, his fried chicken sandwich pays special attention to the brine and seasoned flour coating before it's sizzling in oil, then it's served with sweet-and-sour cole slaw and sriracha aioli for a punch. A center-cut New York strip steak, served with truffle butter, spinach, sautéed garlic and seasonings, highlights the dinner fare.
The chicken wings "will be extra crispy at all times," he said, and salads won't be an afterthought, with housemade dressings and an arugula base amplified by customer options to add steak, shrimp, scallops, chicken and salmon.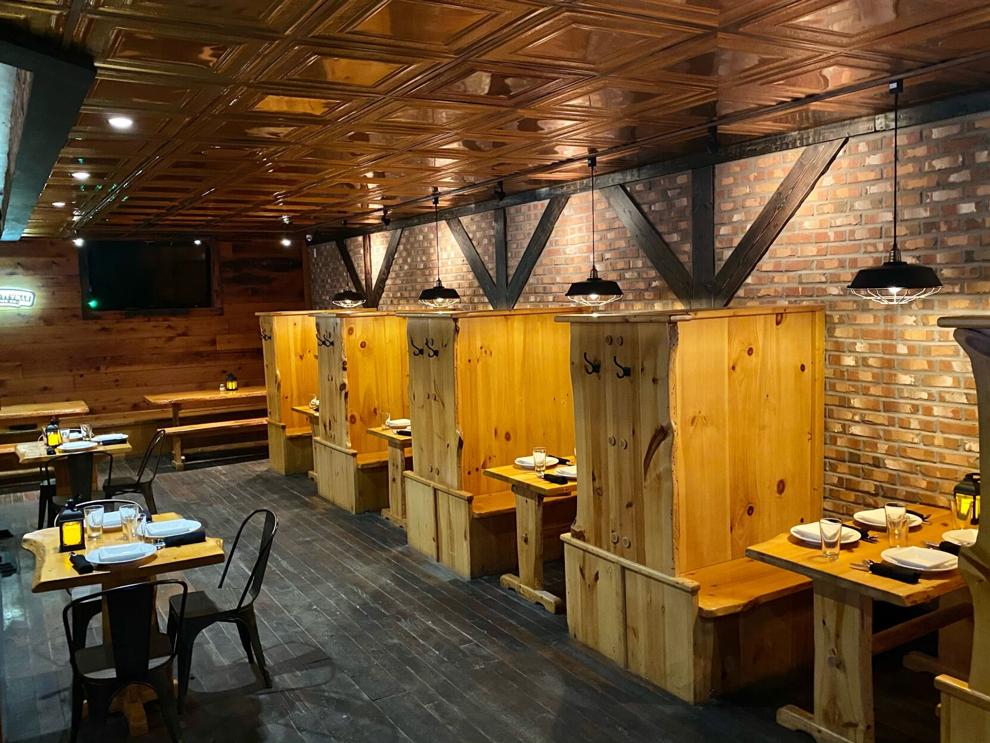 One creative menu item is the warm and creamy Caprese dip, a belly-warmer that's essentially a deconstructed Caprese salad. The shareable appetizer combines fresh mozzarella, cream cheese, a balsamic glaze and tomatoes, with accompanying toasted crostini points for dipping. Appetizers will range from $10-$12, salads from $10-$13, sandwiches from $13-$16 and entrees $15-$25.
A separate menu will be available for brunch, with beverage perks focused on bottomless mimosas and two-for-one bloody marys. The rest of the drink program will feature 11 beers on tap, mostly domestic, with some seasonal rotation, as well as seasonal cocktails. Spiked hot apple cider and coffee should be popular in the winter months, Mike said. A year-round coffee bar will be present in the rear of the tavern.
The O'Connors have improved the tavern's cosmetics, adding more lighting, modernizing the dining area, removing the pool table and dartboards in favor of three high-top tables for a cocktail loungelike feel, and repainting to introduce a green, black and white color scheme. The bistro-tavern will be able to accommodate about 95 people at 100% capacity. There's a longer-term plan to reopen the front patio once a permit is secured.