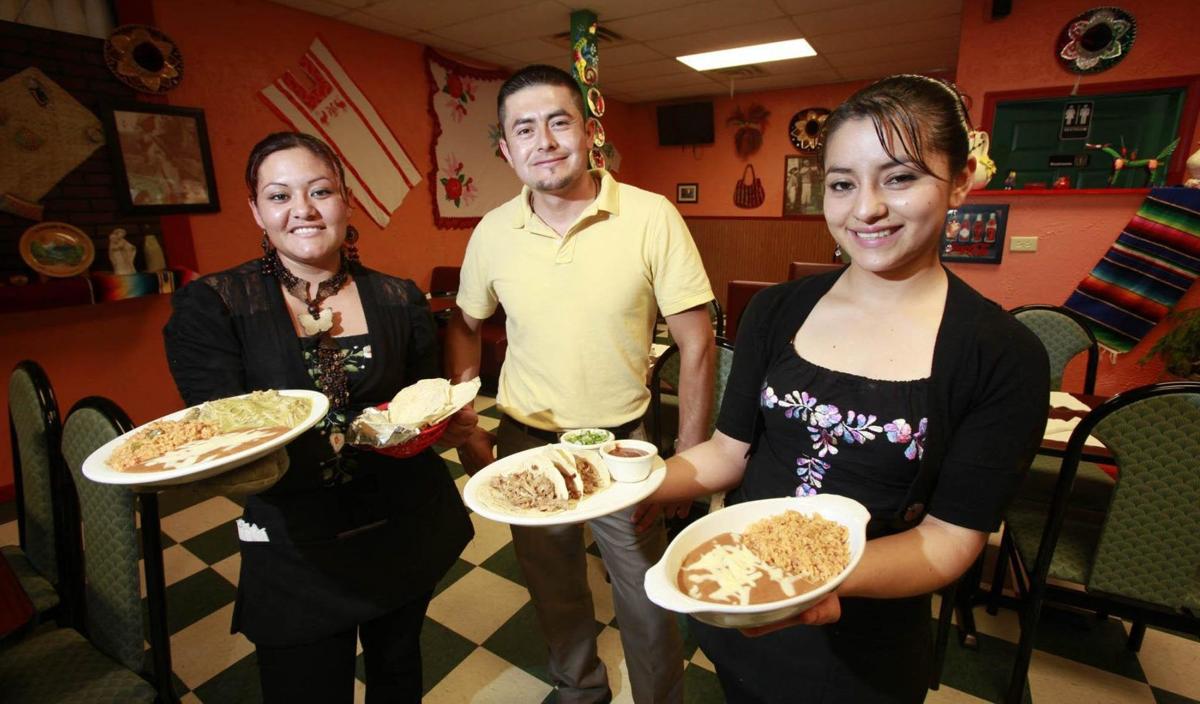 Owners of a Medina Mexican restaurant are expecting to offer Oaxacan specialties along with more familiar fare when they take over the former Trattoria Aroma on North French Road in Amherst.
Leonel Rosario started his cooking career in a taco trailer next to the Monte Alban Mexican grocery in Medina. Eight years ago, he opened Mariachi de Oro nearby.
If all goes as planned, Rosario and partners hope to open Maizal Mexican Kitchen and Mescaleria at 4840 N. French Road, East Amherst, before the end of July.
The former Trattoria Aroma can seat about 125 in the downstairs of the two-story space. That's about the same amount of customers as the current Mariachi with the patio open, he said.
The menu will include the tacos, burritos, fajitas and plates, of chicken, steak, pork, and seafood that are standards on local Mexican menus. It'll also go further to offer "more traditional Mexican cuisine," said Rosario. "We're going to be focusing a lot more on the cuisine of my home state, with Oaxacan food."
There will be more types of taco fillings, all served on their housemade corn tortillas. Maizal means cornfield, and the restaurant will explore working with yellow, white, and a type of red corn, he said.
Tlayudas, akin to a tortilla-based mini-pizza are expected on the menu. Guisadas, entrée stews, are coming too. Since his wife is from Guerrero, some of that state's specialties will be offered as well, he said.
Exotic offerings are expected to include some of Mexico's edible insect dishes, including chapulines, or grasshoppers, and ants called chicatanas, typically made into a salsa used to finish tacos.
Mezcal, a liquor like tequila but smokier, made from roasted agave, will be another house specialty.
"In my hometown we make mezcal, basically every house has their own mezcal," said Rosario. "So we're going to be sharing that culture, everything that goes into it, with mezcal tastings and more." Cultural offerings will include monthly mariachi bands, and a Day of the Dead celebration.
Rosario's partners include Sebastian Farrow, who first met Leonel 15 years ago on the Orleans County apple farm where he was working. They got reacquainted a year ago, after Farrow returned to town with experience serving, bartending, and managing restaurants in Charleston, Nashville and Colorado Springs.
"We've spent the last months brainstorming, shopping and waiting for a liquor license but we feel we've settled into a really unique project that's going to stand out from the rest," Farrow said via email.
"We're excited to come to Buffalo," Rosario said, "to share our passion for food, our culture and our traditions."