Cafes seem extra magical this time of year, when warm drinks and cozy couches are appreciated. As seasons merge from fall to winter and into the holidays, so, too, do the flavors. This is an especially delightful time of year to enjoy offerings at local coffee shops where fall, winter and seasonal flavors are merging. Here is a look at what six cafes are offering.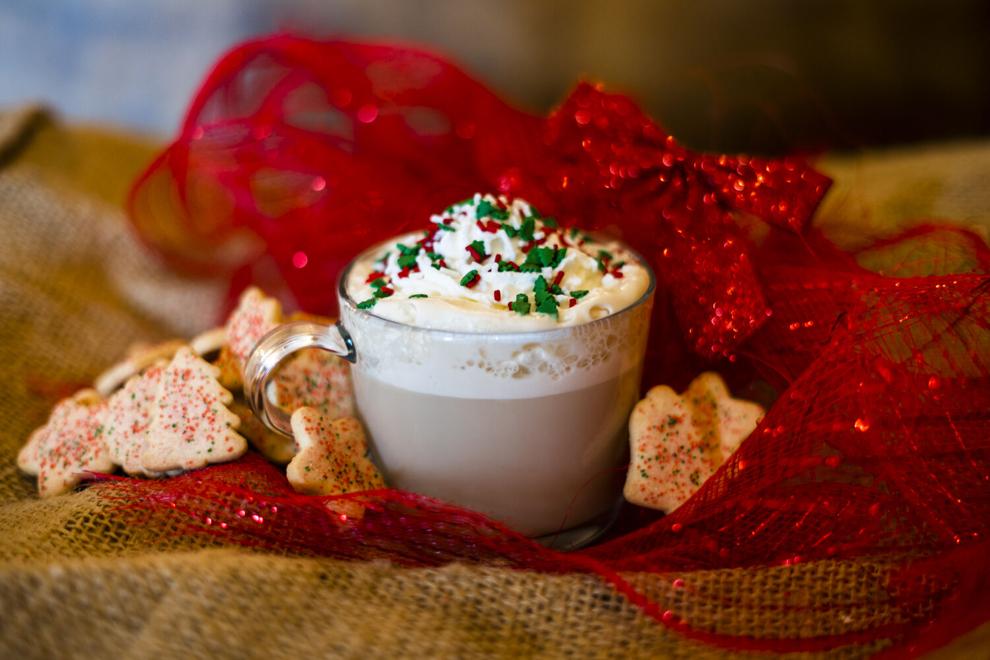 301 Parkside Ave. (716-381-8828)
Located on a corner in the Parkside neighborhood, JAM utilizes Tipico coffee, featuring a special JAM drip blend. Maple, hazelnut and caramel lattes – flavors especially notable in fall and winter – can be enjoyed all year round. The Fall Harvest latte, made with nutmeg, cinnamon and brown sugar syrup, will transition into a gingerbread latte Thanksgiving week. Also look for peppermint mochas with homemade chocolate sauce, plus orange and cherry mochas made from JAM's fruit syrups.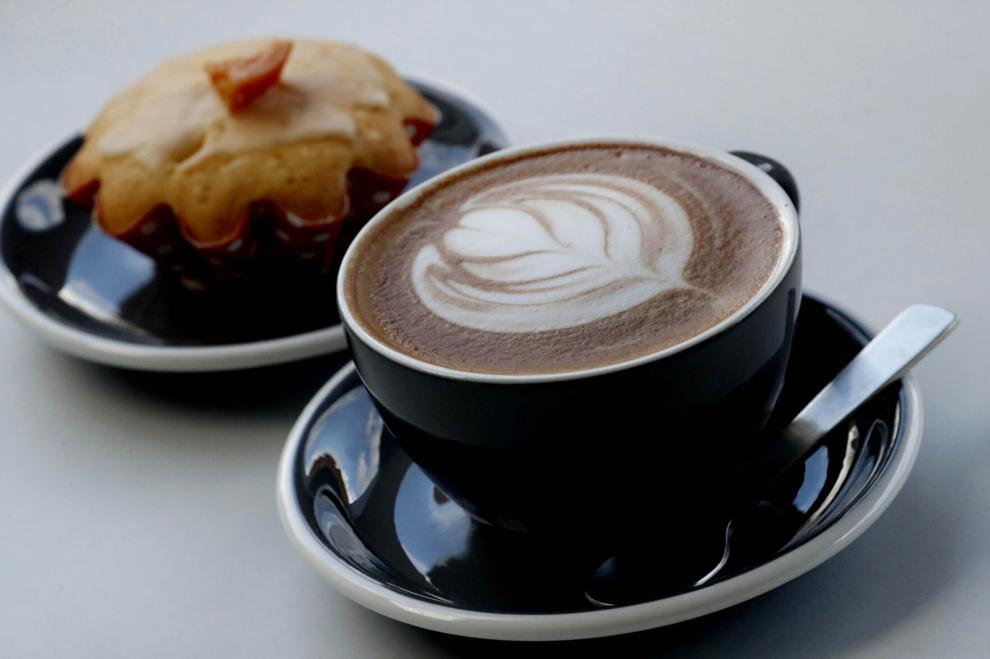 9 Genesee St., 814 Elmwood Ave., 5548 Main St., Williamsville (716-241-9789)
At Overwinter Coffee, two specialty syrups – peppermint syrup and cayenne cinnamon syrup – are created each winter as a staple for the "secret winter" drink menu.
The Peppermint Mocha mixes Overwinter's dark chocolate syrup and the housemade peppermint syrup; a cayenne Cinnamon Latte is just as it sounds. The bonus of the two syrups is that they can be added to your favorite beverage as well.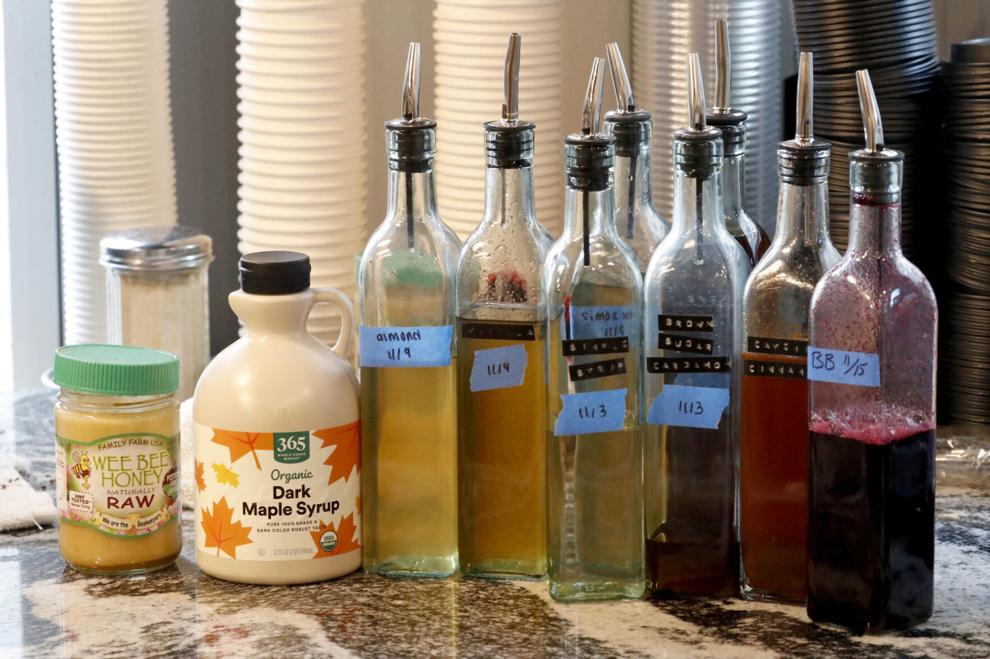 "The same syrups can be used with other drinks on the menu including coffee, hot chocolates, cappuccino. That's the cool thing about the syrups," said John Vaughan, a barista and manager of Overwinter's Williamsville cafe. "If you like a little bit of sweetness in your coffee or want to try something new, you can add them."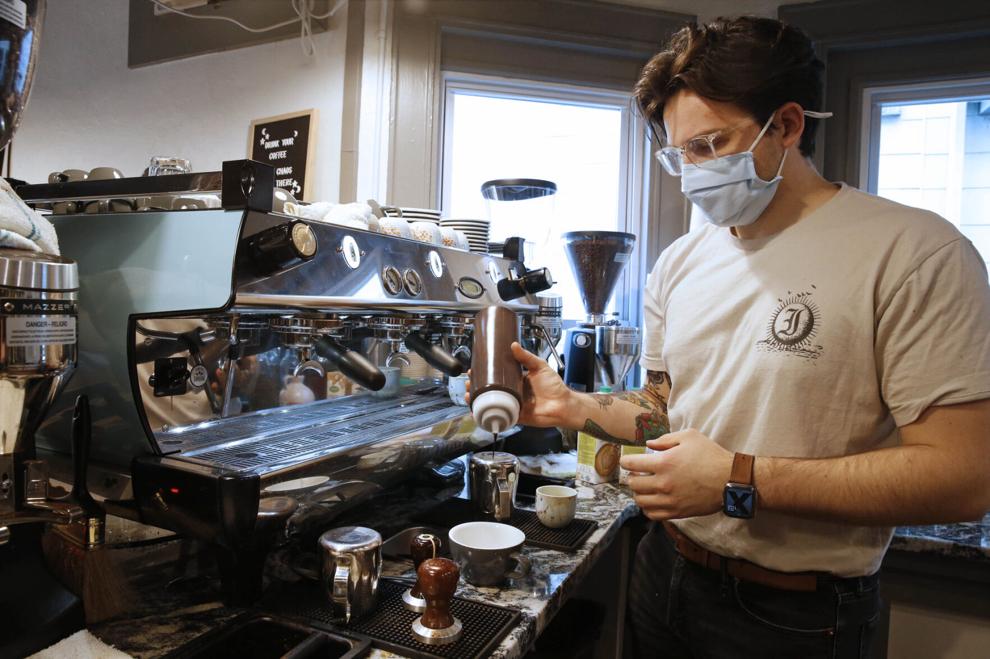 The Berry Manilow is a winter specialty drink that can be served cold or hot. To enjoy cold, hibiscus tea is steeped with mulling spices then poured over ice with oat milk and a blueberry simple syrup that is used exclusively for this drink. "You get all the flavors into one sip," Vaughan said. Prefer it warm? Instead of ice, steamed milk of your choice is added.
51 Canal St., Lockport (727-0701)
Innovative coffee mixology is combined with freshly roasted beans at this Lockport cafe. November drinks include a pumpkin spice latte made with real pumpkin puree, and the Sir Isaac Newton, an original concoction of cinnamon tea and local cider. Specialty hot chocolates headline December's menu, created with housemade chocolate syrup in flavors like peppermint, orange and sponge candy (made with a caramel and vanilla syrup swirl). December's latte flavors include peppermint, vanilla bean and cookie butter (combining sweet ginger molasses syrup with salty caramel). Steamworks sources fresh winter-themed cutout cookies from Jane and June's Bake Shop in Newfane, and makes its own seasonal puffed rice treats and chocolate peanut butter balls.
634-3 Main St., East Aurora (655-1874)
Step inside this 100-year-old former grain mill to be greeted by an extensive cafe menu chalk of warm beverages and village-themed sandwiches. The Stuffin the Bird is a turkey sandwich with stuffing and housemade cranberry mayo, or cinnamon roll Belgian waffle, sweetened with maple cream cheese icing. The fall drink roster includes a maple spice chai made with gourmet maple syrup, mulled apple cider using Mayer Bros. and salty-sweet caramel mocha with notes of toffee and sea salt. Available in December, Rudolph's Red Nose peppermint latte adds whipped cream and a fireball candy to the winter favorite.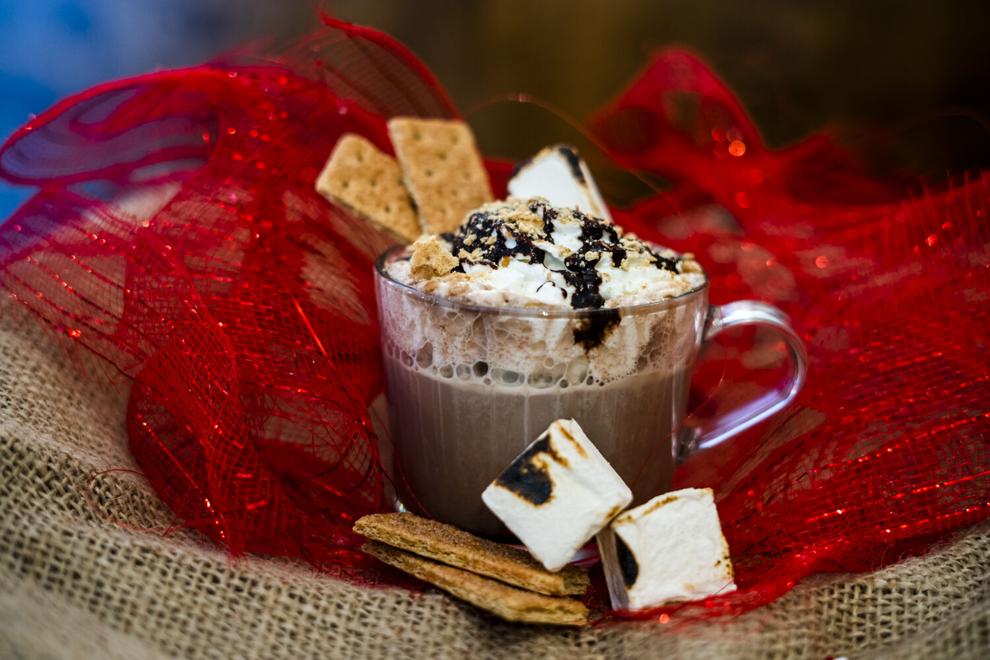 580 South Park Ave. (716-240-9923)
The former funeral home is offering multiple seasonal delights. A Christmas cookie latte combines white mocha with hazelnut and sprinkles. Looking for spice? Swap in some cinnamon and brown sugar for the snickerdoodle latte. Other winter specials include a peppermint dark chocolate latte topped by crushed peppermint candies. New this year is a toasted dark chocolate marshmallow latte with graham cracker sprinkles.
There's still time to enjoy November's sandwich special that memorializes Sarah Hale, a writer who advocated to make Thanksgiving a national holiday. It features turkey sausage, Swiss cheese, egg and cranberry butter on a pressed bagel. December's Elena Piscopia is a mozzarella and pesto pressed-panini, which can be made into a breakfast or lunch sandwich. Christmas-inspired baked goods including sugar cookies will be available in December.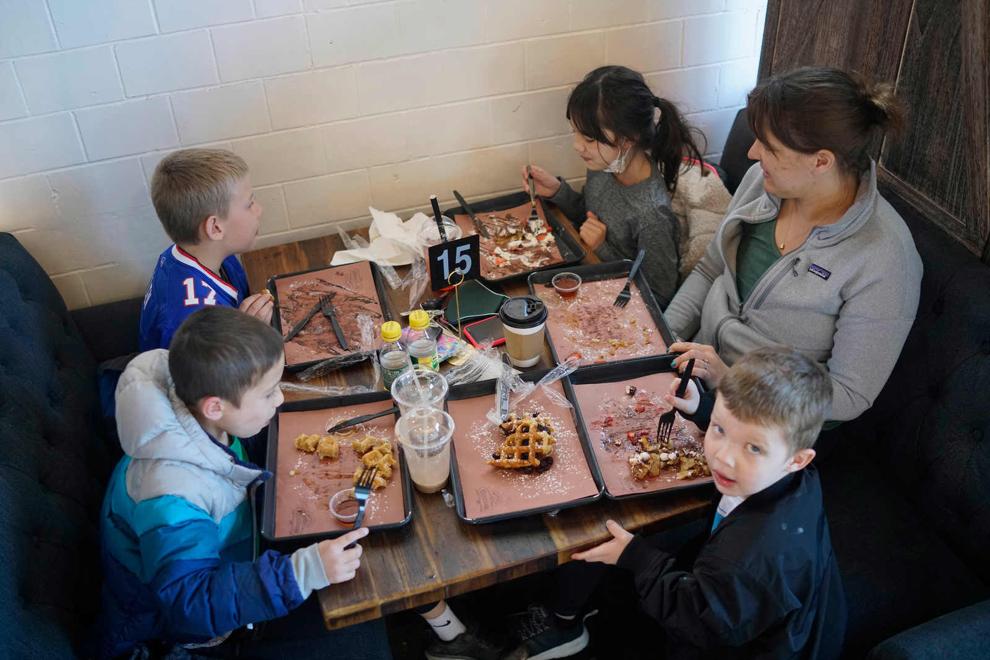 323 Ganson St. (844-8134)
Surrounded by the smell of Cheerios, this neighboring Buffalo RiverWorks cafe delights visitors with more than just coffee. Its signature scratch-made Belgian liege waffles are described as tasting "like Christmas morning," with a texture akin to doughnuts. For the holidays, Wonder is offering waffle decorating six-packs to take home which will include green and red decorations like M&Ms and sprinkles, and chocolate sauce, caramel and green frosting.
The November specialty item is the Gobble Gobble, which features roasted turkey, cranberry, arugula and cream cheese sandwiched between two waffles. A buttery toffee nut latte topped with Heath bar crumbles is one of the seasonal drinks before Wonder transitions to December beverages including hot chocolates, peppermint mochas with crushed candy canes and eggnog lattes, swapping the steamed milk for nog.