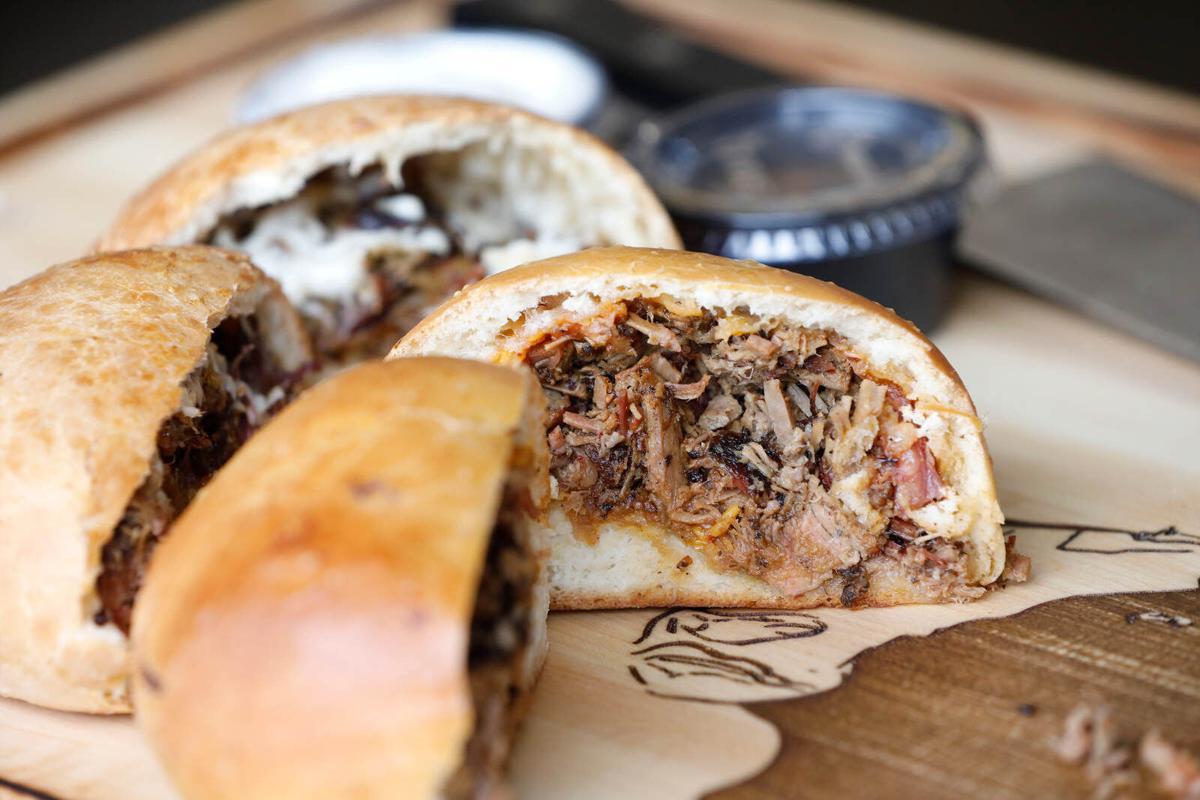 When the pandemic closed interior retail spaces, a cluster of tiny food businesses on Chandler Street decided to take it to the streets – or in their case, the parking lot.
Only-on-Chandler-Street specials include kasha knishes, mushroom tarts and five varieties of locally grown mushrooms – and kolaches.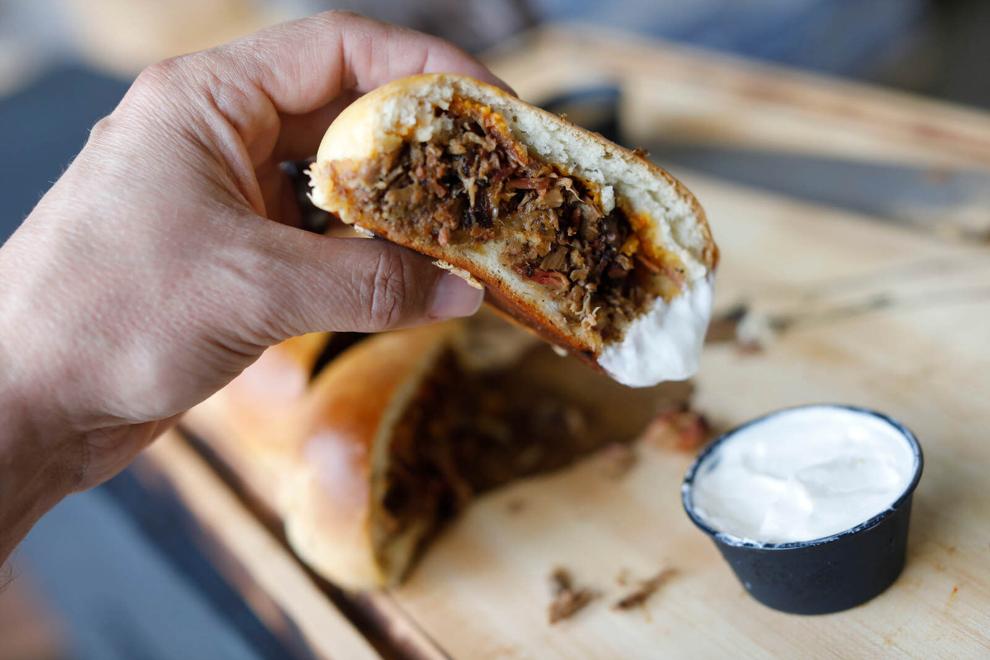 The savory stuffed buns, popular in Texas and the Midwest, make their only Western New York appearance, filled with smoked brisket or pulled pork by Southern Junction, a Texas barbecue outfit with an Indian accent.
At the instigation of developer-landlord Rocco Termini and the organizing of Flat 12 Mushrooms' Robbie Gianadda and Southern Junction's Ryan Fernandez, the Chandler Street Market turns lemons into lemonade from 9 a.m. to 2 p.m. every Sunday.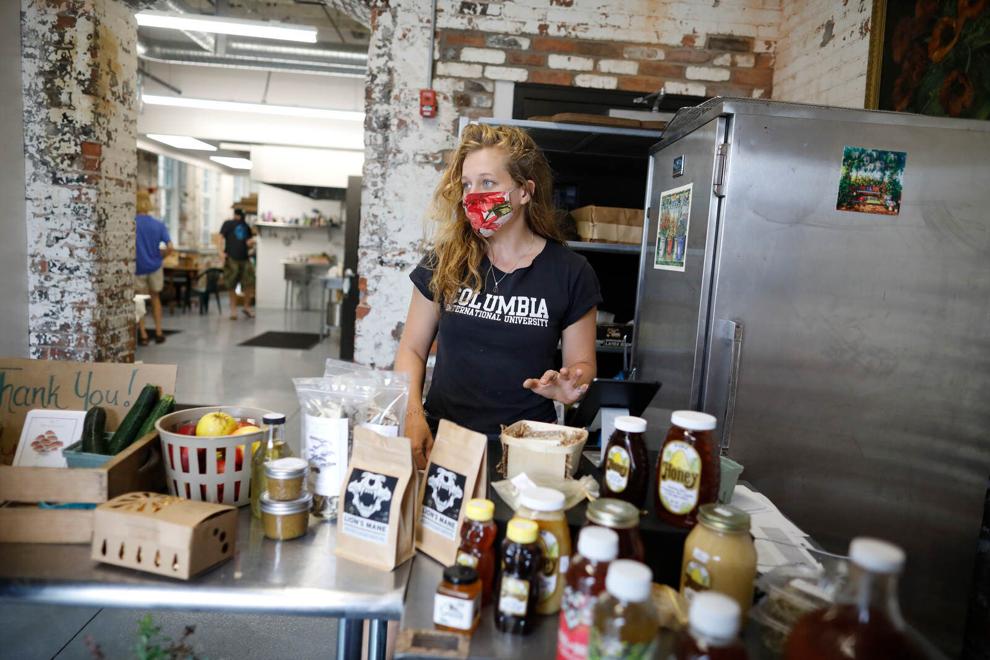 The buildings at 27 and 37 Chandler St. have become, in Termini's terms, Food E: The Kitchens of Chandler Street, incubator spaces for food-related businesses. Waxlight Bar a Vin, the only Food E sit-down restaurant, doesn't open until 5 p.m. Sundays.
Termini has redeveloped the former industrial buildings lining the Black Rock street. Thin Man Brewery and Tappo Pizza are down the block. Blackbird Cider Hall has its patio open, across the courtyard from fermentation specialists Barrel + Brine, whose café remains closed.
"When restaurants closed down, (Termini) was obviously very worried about us all making rent," Gianadda said. "At Flat 12, we were exclusively restaurant sales."
Setting up a farm stand operation behind 37 Chandler St., Flat 12 has grown on-site sales of fresh mushroom and mushroom-related products like broth, dried fungi and mushroom-blended Bean Bastard coffee by 500 percent, Gianadda said.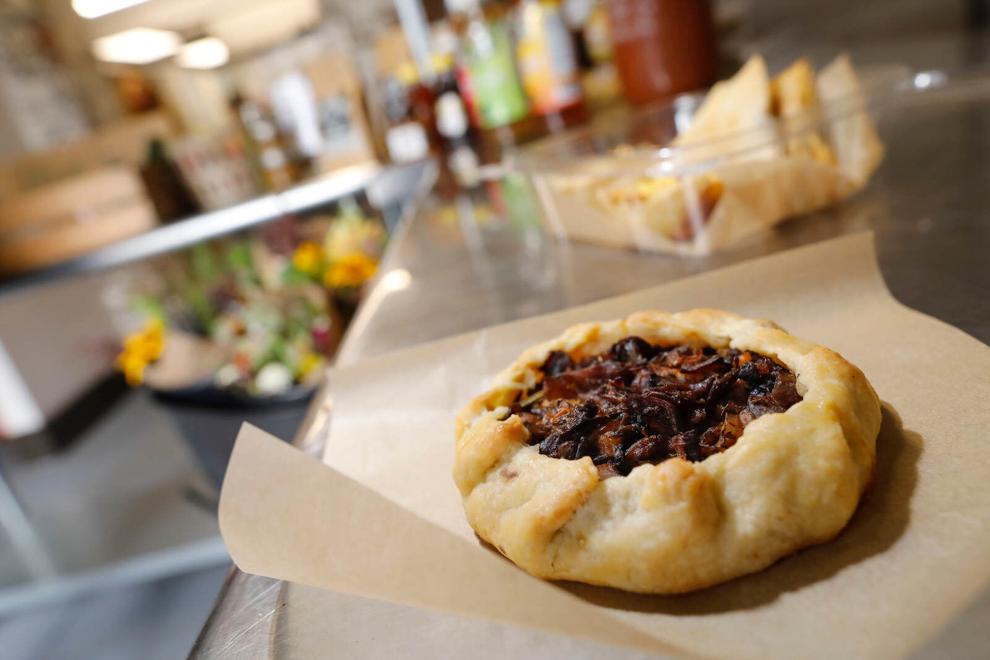 The indoor mushroom farm offered shiitake, lion's mane, chestnut, oyster and black trumpet on a recent Sunday. Online ordering is available at flat12mushrooms.com. Mushroom tarts, mini-quiches, along with kombucha and honey.
Southern Junction, 27 Chandler St., rear: Besides kolaches, Sunday morning is for breakfast tacos of smoked prime beef brisket, and curried chickpeas and egg, served on flour tortillas.
The Bloom & Rose, 27 Chandler St., second floor: Knishes in five flavors, including a Indian-inspired potato filling topped with everything bagel spice, kasha (buckwheat), spinach-feta, broccoli-cheddar, and apple streusel.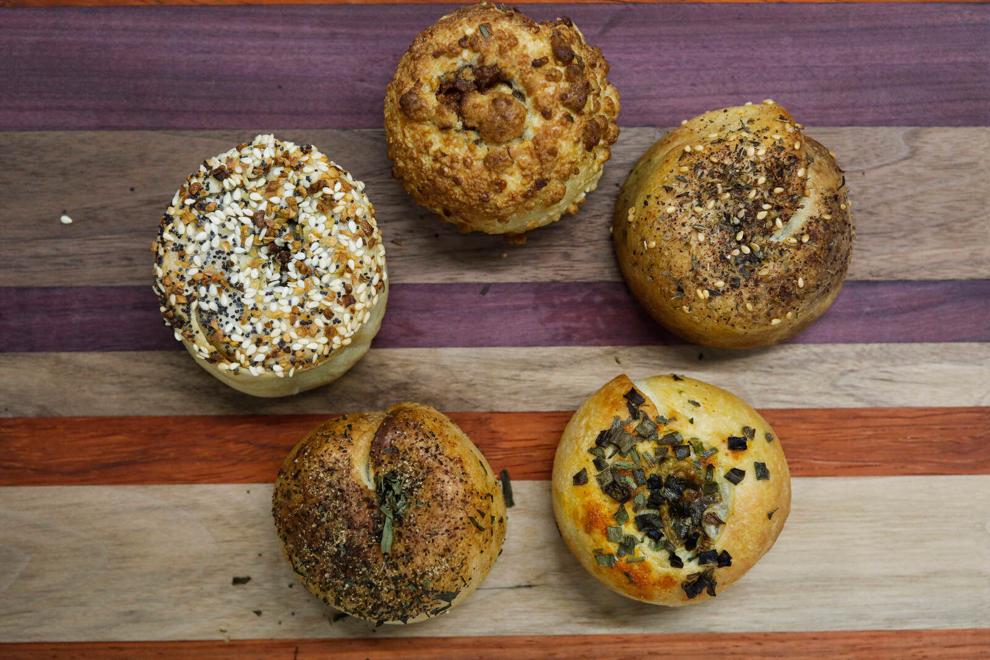 Buffalo Cake Pops, 27 Chandler St., second floor: Six flavors of cake pops plus cookies.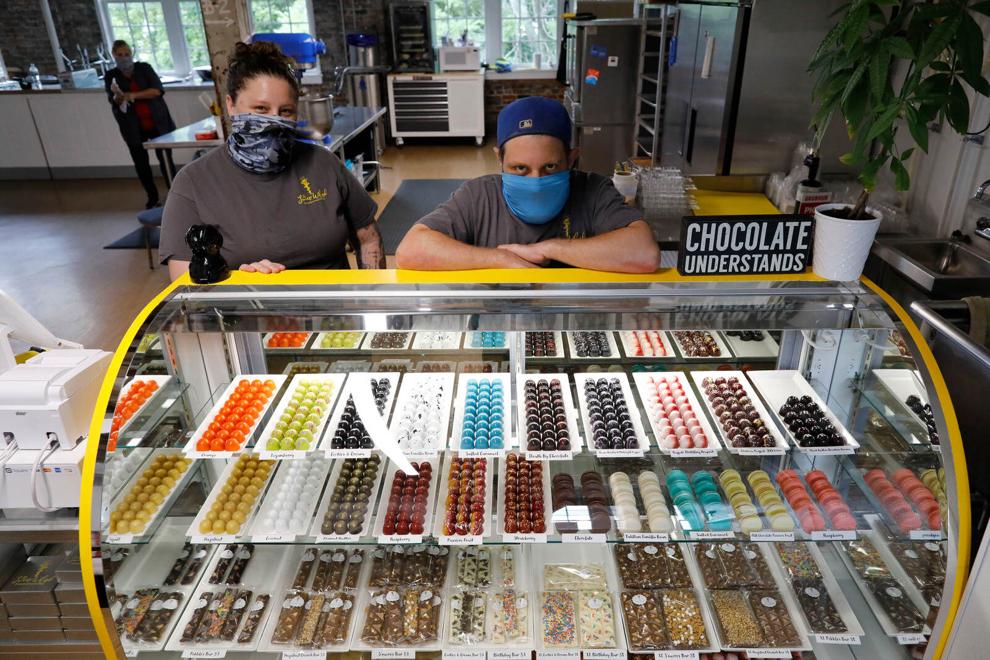 The Sweet Whisk, 27 Chandler St., third floor: Glossy bonbons in flavors like Tahitian vanilla, passionfruit and Buffalo Distilling krupnik, plus chocolate bars, a rainbow of macarons and more.
Nikki's Chocolates, 27 Chandler St., rear: cheesecake, cupcakes, banana pudding, brownies.
Pacific Cloud Seafoods, 27 Chandler St., third floor: sustainably sourced small-boat frozen seafood, including salmon and scallops.
Built Without Guilt, 27 Chandler St., third floor: healthy meal prep business sometimes offers hot ready-to-go meals from a parking lot tent.
A coffee vendor is usually participating. Potential participants offering beer, wine and cider are in discussions and may become available, Gianadda said.
The operation has given its small business participants such a boost that the Chandler Street Market might grow from an emergency measure to a fixture, stretching into the fall and possibly beyond, Gianadda said.
"Sometimes things just work out," the mushroom farmer said.