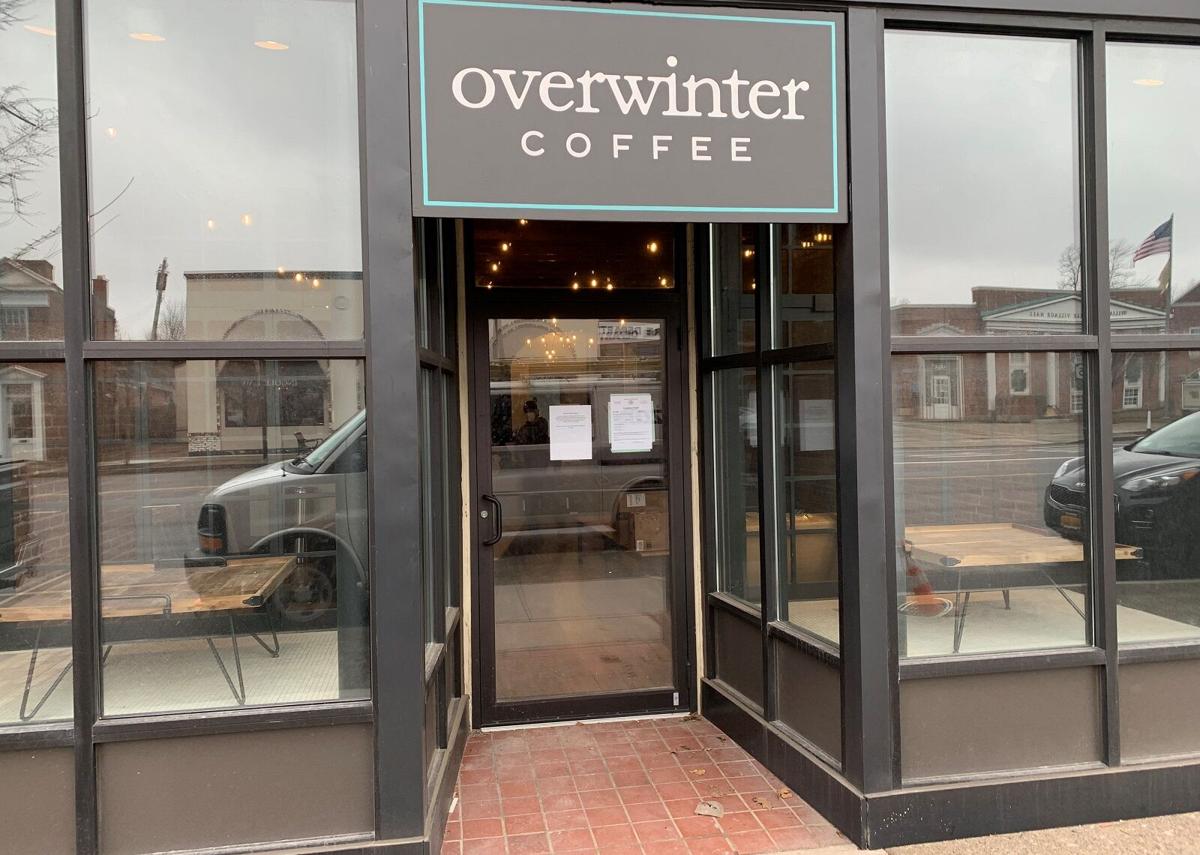 A single-origin coffee roaster, with cafés in the Genesee Corridor downtown and in the Elmwood Village, has announced it will expand into the suburbs for the first time.
Overwinter Coffee, run by Josh Halliman and Ben Trojan, will open at 5548 Main St. in the Village of Williamsville around the beginning of April, pending permits and inspections. The coffee shop, Overwinter's third, will seat roughly 25 people at 100% capacity, with the potential for additional seating outside.
"The suburbs of Buffalo have been somewhat neglected for specialty coffee," said Halliman, who noted the lack of coffee shops in that busy stretch of Main Street. "People will drive to our city shops – there have been tons of requests to do things suburban."
Halliman and Trojan are continuing their mission of transitioning old buildings into coffee shops while preserving their character; the intention is to embrace the structure's history and architectural design into their Third Wave coffee shop concept by working with local landlords open to their visions.
Overwinter is suited to taking over these unusual smaller spaces because, since they don't make food in-house, they're less hindered by bulky equipment, require less space for prep and storage, and dodge some of the utility concerns accompanying commercial kitchens. The result, the owners hope, is a memorable coffee shop experience to complement the drinks.
"We like to build out a space that feels unique to itself, but still feels like (it fits within) the vision of what we're trying to accomplish," Halliman added. 
The 1,500-square-foot Williamsville destination, constructed in the 1840s, was once a department store, he explained, with large display windows facing the street, likely a place to show off fashion styles on mannequins.
The owners will keep the open floor plan they're inheriting, but will add squat tables and cushions for floor seating, a trend common in Japan, to look out onto the main stretch of the village from a slightly elevated area in front of the display window.
Their small downtown location dwells in a similar "brick row" of the Genesee corridor that dates to the early 1800s; the Elmwood Overwinter is a Victorian-era house that, prior to the coffee shop's opening, was a retail store that sold women's intimate apparel.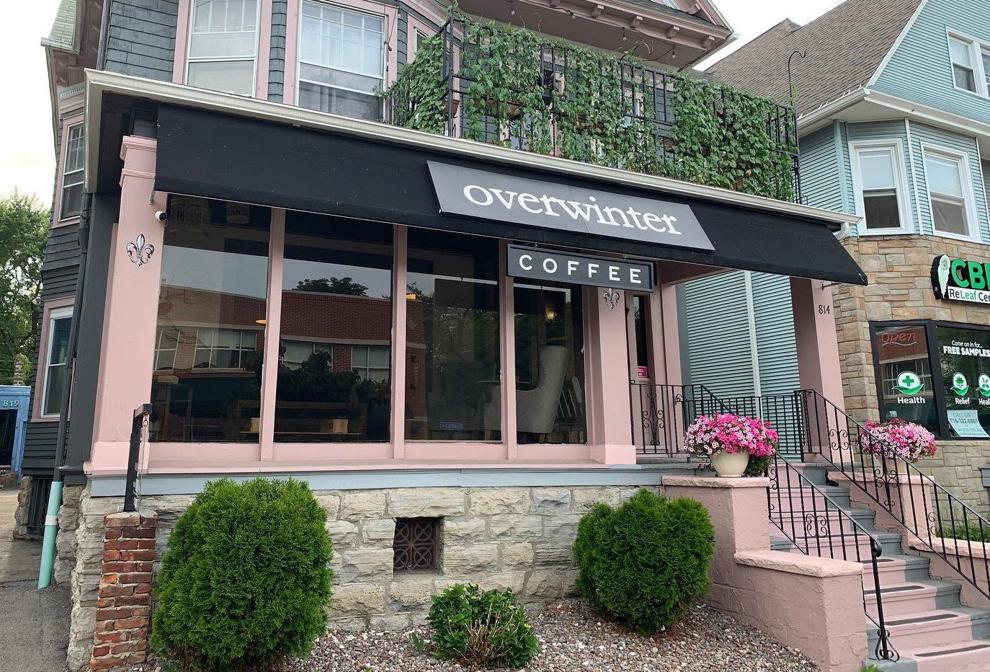 To sum up Overwinter's approach to coffee, Halliman said the focus is on "long-developed light roasts" coming from a single farm and coffees that rotate as they're in season across the globe. It's not just coffee beans Halliman and Trojan import; their syrups aren't the bracingly sweet, off-the-shelf ones found regularly. Halliman said the chocolate in their mochas is brought in from Ghana, while the syrups in the limited-edition Cherry Bomb and Almond Joy mochas are also in-house concoctions.
The owners and management tout a secret menu – which isn't particularly secret when it's posted on chalkboards outside their stores and on social media – that ranges from sweeter specialty drinks to the housemade syrups; the intent is to keep the offerings from feeling static. Affogatos, a seasonal special and favorite of the owners, are a double shot of espresso poured over vanilla ice cream from Sweet Jenny's in Williamsville.
The introduction of affogatos at the downtown Overwinter prompted some amusing moments.
"People were ordering ice cream for breakfast on their way to work," Halliman said. "It's just something fun we've embraced."
While the first two Overwinter locations have offered primarily sweet pastries from other local businesses, the owners will again source food from local vendors for Williamsville, but with more of a savory-sweet balance. Eastern European-style baguettes are one example.
New Williamsville location at 5548 Main St. in the village. Tentative opening date is in April.