The inside of Kaylena Marie's Bakery's new location will not look strikingly different than the original, at least not to customers.
But the bakery, which opened July 15 at 3144 Orchard Park Road in the Town of Orchard Park near the West Seneca border, holds 1,100 square feet of kitchen space to allow owner Kaylena Eisenhauer to better manage staff, double production of her signature dessert and even cater for the first time.
Lovers of Buffalo food and drink have an abundance of reasons to be excited about spring. Am…
"Production is the main thing," said Eisenhauer, who originally opened in the village in 2016. "That's why we're over here, we have the traffic now, (plus) West Seneca, so it's just a great location."
Tight quarters held back the original location as it grew in popularity while nestled on North Buffalo Street in the Village of Orchard Park. Intense demand for 5-inch by 5-inch cinnamon rolls exceeded what was possible in 190 square feet of production space, leaving customers frustrated when the bakery would frequently run out.
Toiling over hot ovens under stress in a cramped space did not equate to ideal working conditions at the first location, another contributing factor for the move.
"I want my staff in the back to be comfortable – I want them to have an enjoyable work environment," Eisenhauer said.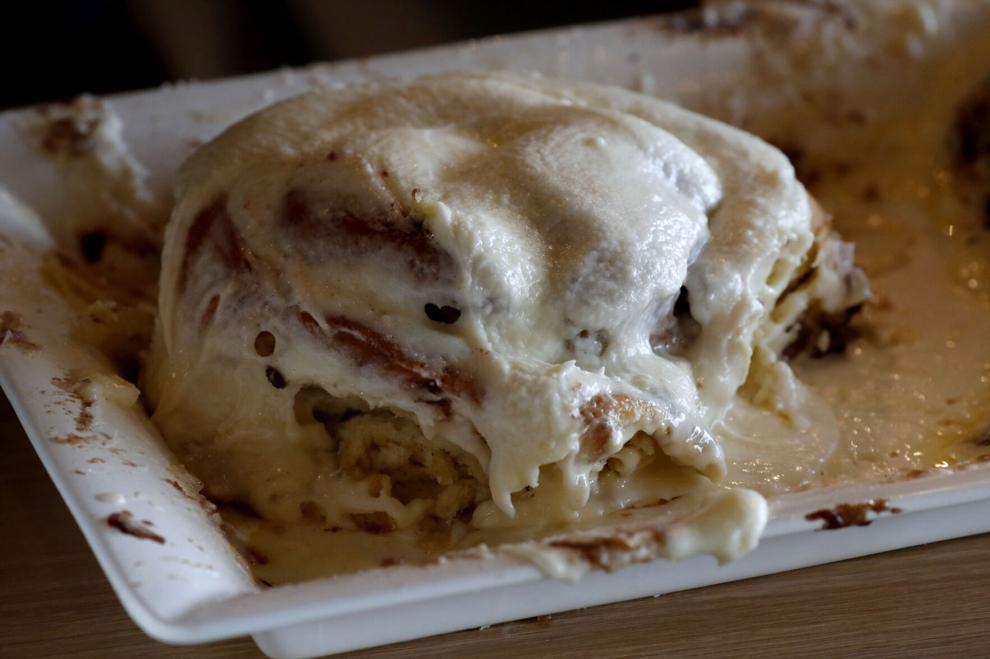 Kaylena Marie's is the newest tenant to open in a small plaza overseen by Bevilacqua Development, that includes Pita Gourmet, a fitness center called F45, a Buffalo Trim men's haircut business and Tom's Pro Bike. The cluster of businesses is a short trek from the busy Five Corners intersection, across the street from a Delta Sonic and close to a Duff's and Ted's Hot Dogs.
Translating the charm of a small village bakery to a cookie-cutter plaza was a daunting task, but Eisenhauer is confident she's maintained the same feel as her former digs by carefully replicating the general layout, lighting, wooden tables, presentation of desserts and customer flow. 
"It was literally keeping the same colors, the same fixtures," she said, adding she wanted to duplicate the feel of the village business. "Everything had to be the same, but just more efficient. I didn't want to change the feel whatsoever."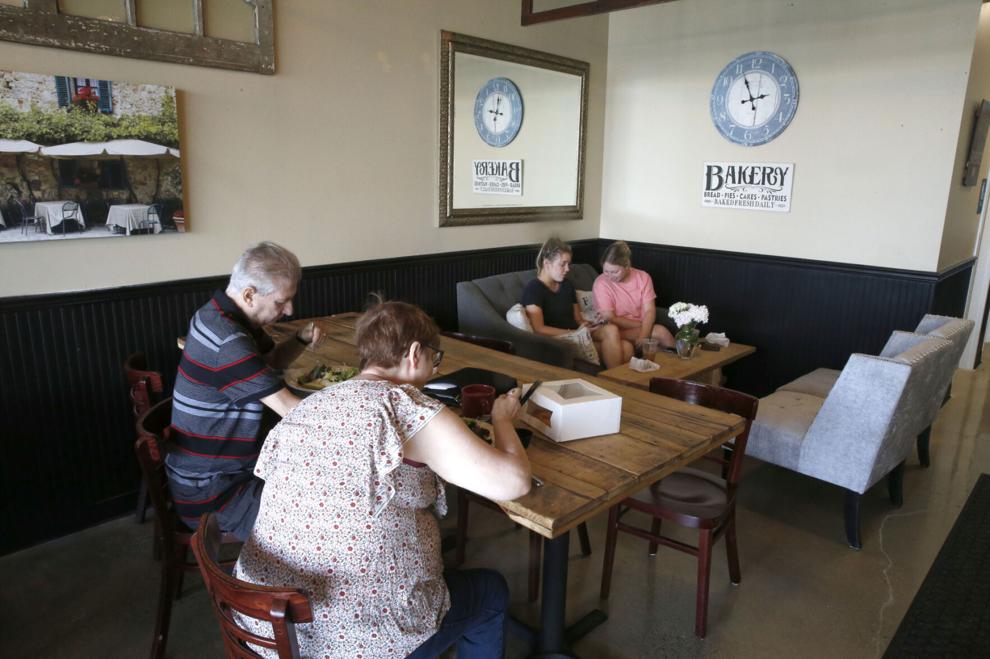 At her old location, turning down requests for catering, a moneymaker for restaurants and cafés, seemed a missed opportunity to Eisenhauer, who now wants to be a go-to for Southtowns businesses.
"(Catering) is just going to be able to skyrocket – I want to go to local businesses and do breakfasts and lunches, and go down that avenue," she said.
Breakfast cinnamon rolls any time of day. S'mores inside a Chippewa Street bar. Churros overlooking the waterfront. There are so many comforting, delicious desserts to indulge in throughout Buffalo. Here are just five that are out of the ordinary. Sticky Toffee Pudding at the Black Sheep Restaurant & Bar 367 Connecticut St. Award-winning chefs Steve and Ellen Gedra are
The cinnamon rolls should remain the menu's star, and a weekday rotation of specialty rolls, which causes a stir when announced on Facebook and Instagram, will continue. Caramel apple, Oreo, Butterfinger, peanut butter cookie, s'mores, Almond Joy, and Nutella and strawberry have been among the limited edition offerings. The rest of the menu hasn't changed from the original location, Eisenhauer said.
Kaylena Marie's hours will be 7:30 a.m. to 6 p.m. weekdays, and 8:30 a.m. to 3:30 p.m. Saturday and 9 a.m. to 3 p.m. Sunday.