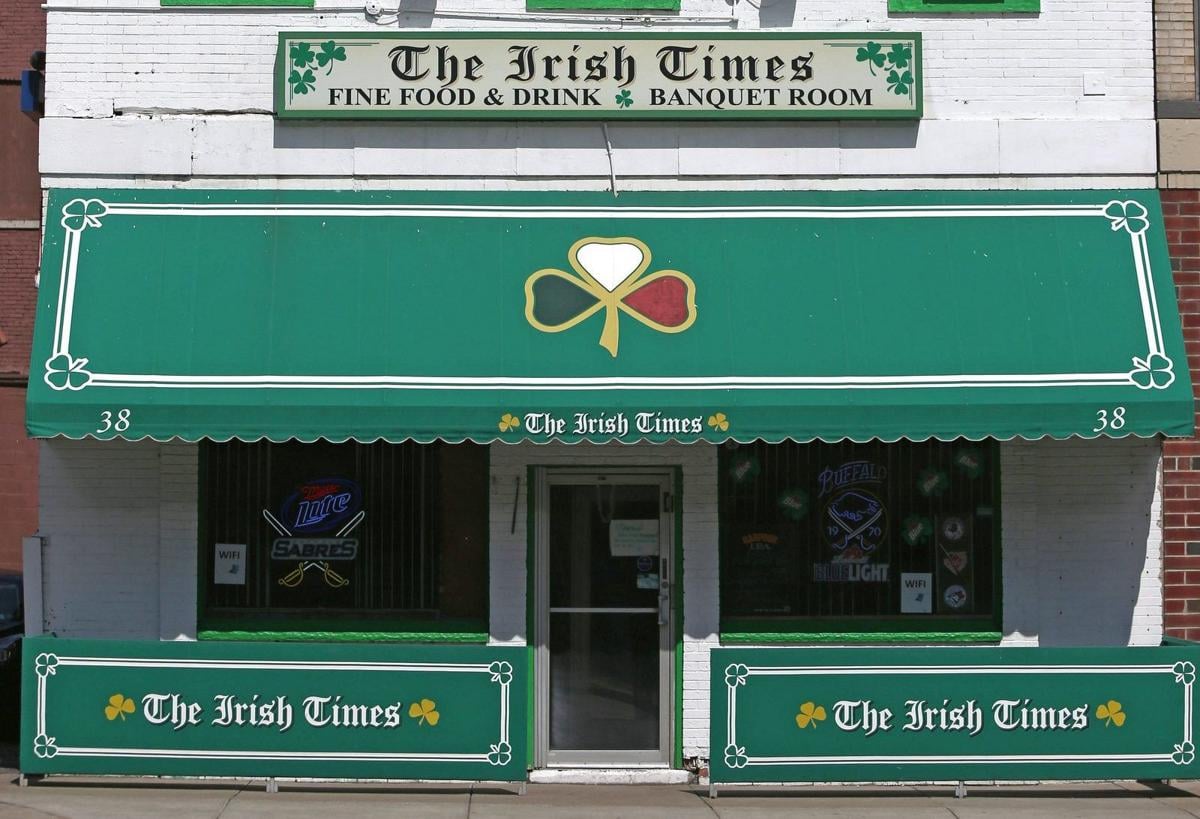 The Irish Times restaurant, across the street from Coca-Cola Field, is getting a sweeping renovation and a new name under new ownership.
The building, 38 Swan St., has been purchased by Nick Giammusso, owner of ticket brokerage VIPTix.com, and Bill Chiodo, an executive with Acosta foodservice brokerage.
"The place now is really an event bar, with people pregaming before the Bisons and Sabres, and it has a good lunch crowd," said Giammusso. "Since the McGinty's days it's been in decline, and we plan on bringing it back to life. We're going to upgrade it from top to bottom."
The restaurant remains open, and will be renamed The Union Pub in 2017 after renovations, Giammusso said. He's hoping for June, but after overseeing the renovation of 505 Main St., he said, he knows old buildings can hold surprises that cause delays.
The structure was built in 1864 as a livery stable. Decades later, it was home to an ironworker union hall during the construction of the nearby Ellicott Square Building, inspiring its new name, said Giammusso.
The drinks menu will be expanded with more draft beer, wine, margaritas and other cocktails. The food will start with Buffalo basics like wings and weck, he said, but add more salads and build into a tavern-plus menu.
Currently only the first floor is used, but The Union Pub's main area will be the second floor. "The upstairs is going to be more of a lounge, and we're going to put big fireplace in," plus a VIP room, he said, for a total of about 100 seats. The first floor will have seating for another 40.
Remodeling starts in January, with the kitchen and first floor. "Then put on a new roof, so we'll be at the mercy of the weather," Giammusso said. "Ideally we'd like to be open for the beginning of baseball, but I want to be realistic."
It'll be June, if all goes well, and it'll be worth the wait, he said. "It's a diamond in the rough."