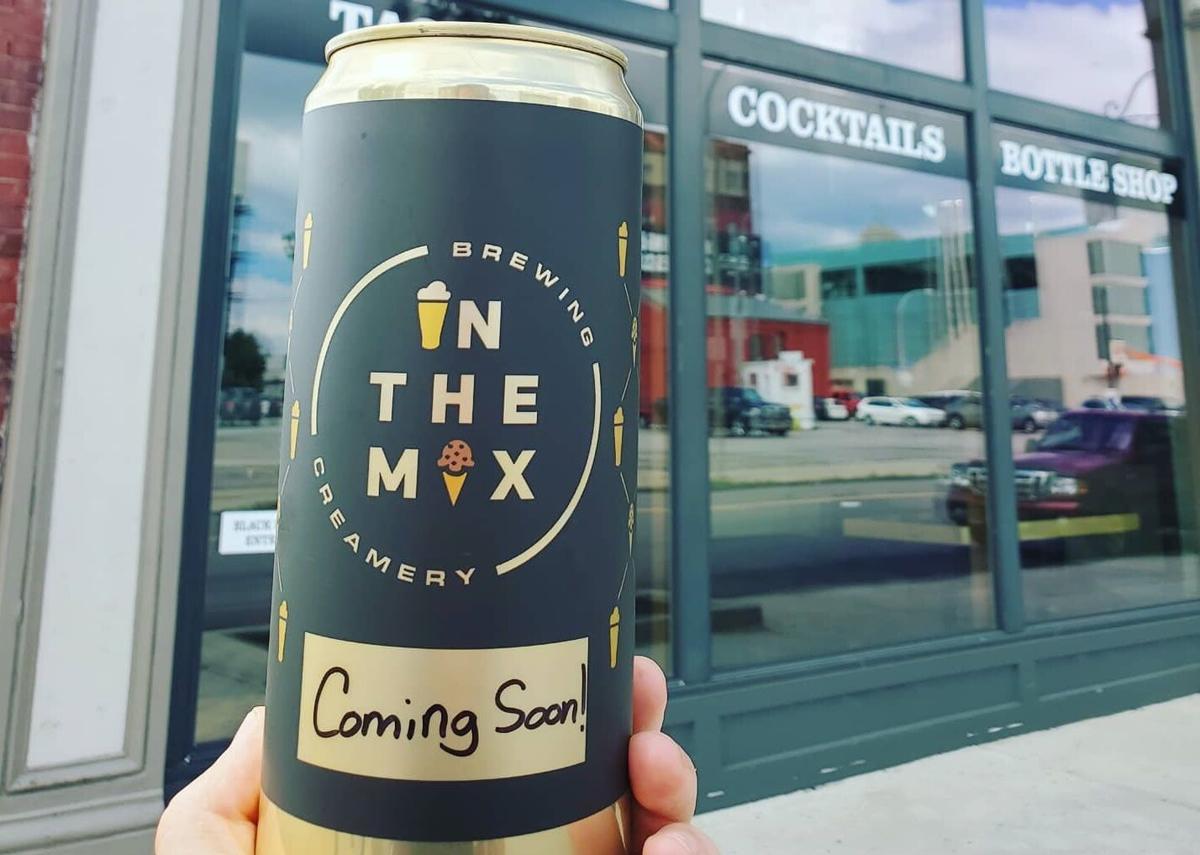 It took only a year for brothers Jared and Austin Mesiti to build name recognition for In The Mix Brewing & Creamery, a production facility and taproom in Barker; it doesn't hurt when craft-beer infused frozen custard is a major part of the business.
Now that they're more established – and fully aware Barker is "a hike" for almost everyone in the Buffalo area – the Mesiti brothers have decided to debut a satellite taproom downtown, in the former Black Button Distilling at 149 Swan St.
"It's been a long time coming, and it's closer to our fan base," said Jared Mesiti. "It was kind of our initial plan when we opened in Barker: begin with a production area and then grow through satellite taprooms in other areas."
Although In The Mix is still waiting on some licensing, the goal is an October opening. With social distancing measures in place, In The Mix can seat between 15-20 people inside and 15-20 in the small patio to the east. 
Thanks to a major expansion at the Barker production facility, which is expanding from a four-barrel brewhouse to a 21-barrel capacity by fall, Mesiti expects to eventually feature eight or nine rotating In The Mix beers in the 12 taps downtown. Local ciders, meads and guest brews will fill out the offerings. 
While In The Mix produces some standard styles, the Mesitis have avoided the term "flagship" so far in describing their brews. Among the recently popular creations is the Illemonati series, a sour-brewed lemonade with rotating additional flavors, such as peach mango ginger, which will have a dedicated tap at the new taproom. The Barker expansion will allow In The Mix to produce the brewery's first lager. A four-layer stout and American wheat have made regular appearances on the draft list in Barker and should make the urban trek, too.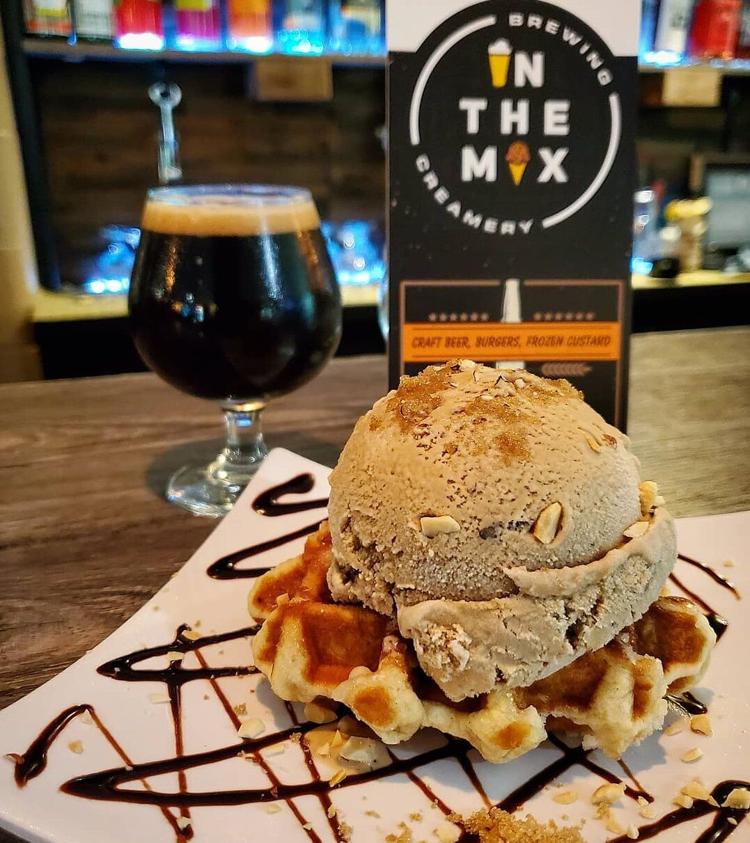 The Swan Street site does not have a kitchen, so In The Mix's beer-infused frozen custard will be the star, with desserts – such as pastries, muffins and doughnuts – brought in from outside businesses. The Mesitis will have four flavors available at once downtown, with their "flights" – 2-ounce scoops of each – a popular order.
Two custard varieties that have impressed over the last year include the banana creme pie, made with American wheat ale, and the maple walnut espresso (pictured), which weaves in either the brewery's brown ale or stout.
More elaborate, customizable desserts, such as a warm brownies or waffle topped with a scoop of custard, will intrigue. 
A collaboration with Black Button, the previous tenant on the first floor of the Apartments at the HUB, was part of the transition of the space. In The Mix Buffalo is expected to double as a retail pickup location for the Rochester-based distillery, which drew a following for its Four-Grain Bourbon and Bespoke Bourbon Cream. In announcing its closure in January, Black Button determined a business model of special events, tastings and retail would be more profitable than a downtown taproom.
Parking on or near Swan Street has been a major hurdle for previous occupants of the space, and In The Mix is in talks with neighboring lot owners to rent or lease spots. 
Original location: 1693 East Ave., Barker (795-5009). Hours: Noon to 9 p.m. Friday and Saturday, noon to 6 p.m. Sunday.
The Buffalo News: Food & Drink
Get what you need to know about Western New York's dining and bar scene, including restaurant openings and closings, delivered to your inbox every Wednesday.