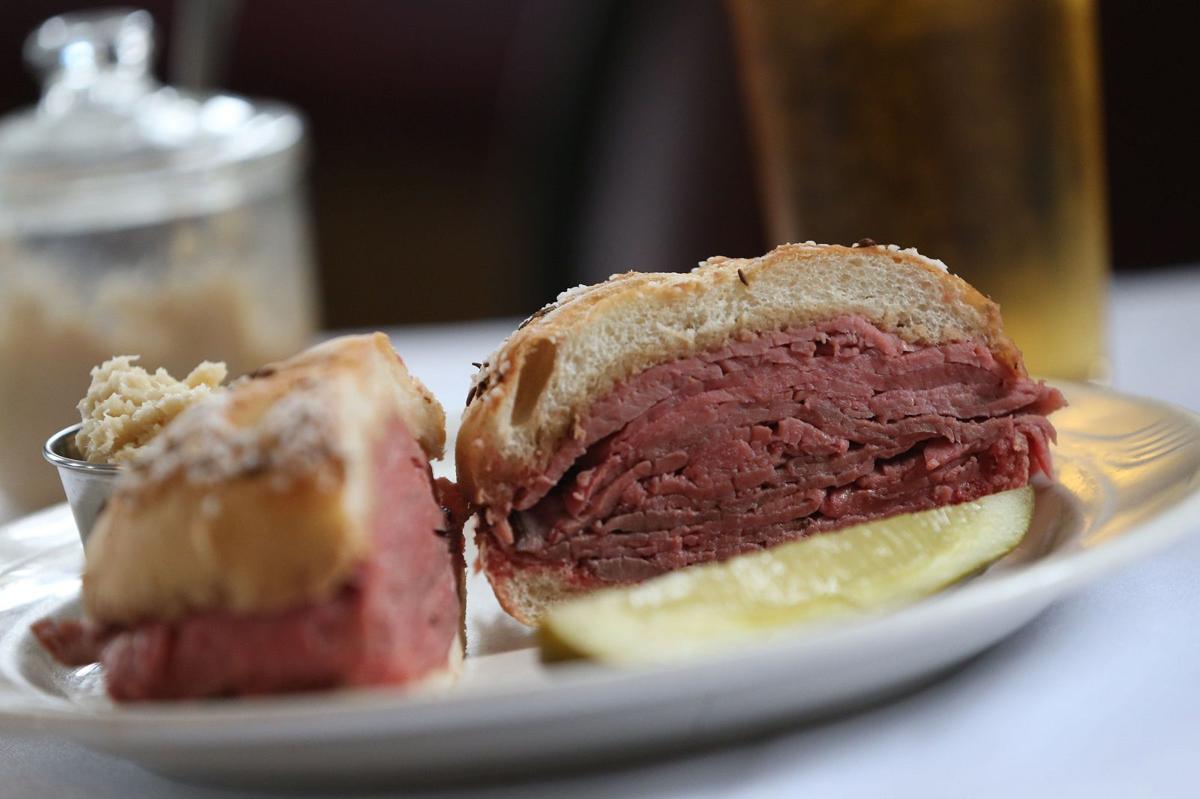 The beef-on-weck game just changed in Buffalo: Eckl's is coming to town.
The renowned Orchard Park beef purveyor is opening a huge sibling restaurant in Larkinville that will add upscale choices to Eckl's traditional menu and sprawl over 7,000 square feet.
Located in the Larkin Center of Commerce, 701 Seneca St., Eckl's@Larkin will give diners a plush environment adjacent to Larkin Square.
"In 2016, after Dale and Shirley Eckl had decided to retire, I was fortunate to acquire the Orchard Park location," owner Jim Cornell said in a news release. "But even before that, when I was just a patron eating the famous Eckl's beef on weck sandwiches, I knew this little Southtowns secret would be a great fit at Larkin."
Cornell, the Center of Commerce's managing director, worked with interior designer Beth Zulinke-Dames and a team of artisans to bring his vision to Buffalo.
"The Eckl's@Larkin aesthetic will feature plush, elegant and textured fabrics introducing a 'Fresh Buffalo' feel," the statement said. "Raised panel cherry paneling, coffered ceilings with antiqued copper tiles, rock crystal chandeliers, faux snakeskin and other textures accentuate the venue."
The central bar will feature a hammered copper surface. The space will include several dining rooms, event and banquet rooms for parties of 10 to 500, and an "upscale event space" that will open onto Larkin Square.
A carving station for Eckl's roast beef is part of the dining room plan. The food will include a raw seafood bar and a menu aiming to please "the most discerning steak, chop and seafood aficionado." Dinner will be served Wednesday through Saturday, 4:30 p.m. to 10 p.m.
Lunch, served weekdays, will include sandwiches and salads aimed at "on the go professionals."