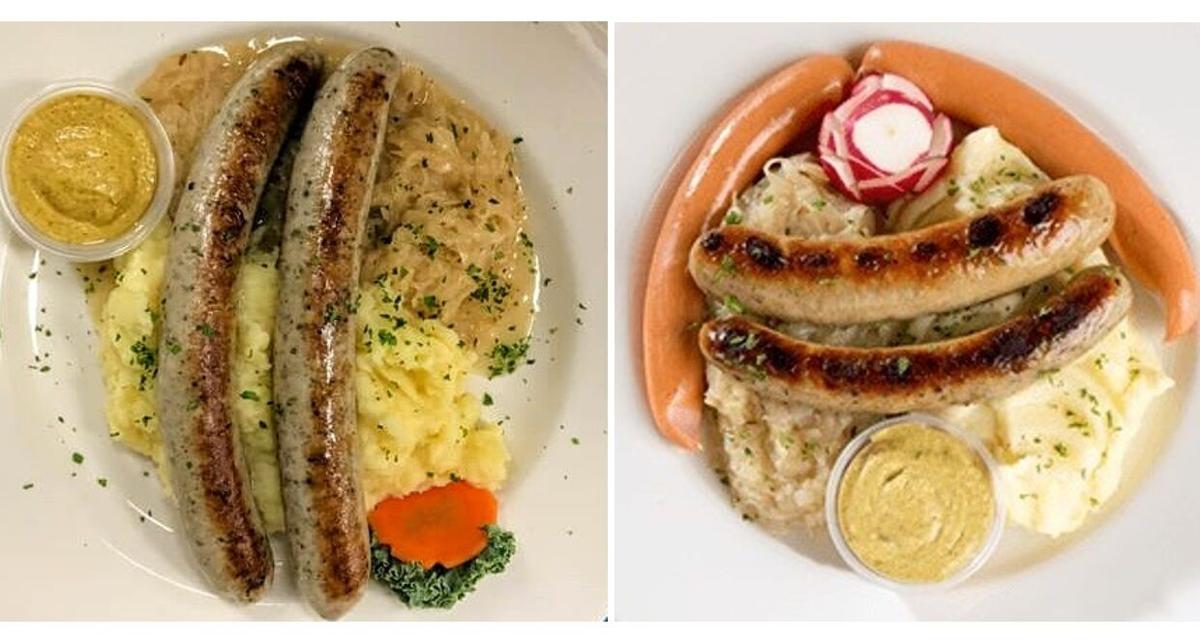 For the century-old Buffalo meat specialists Wardynski's to supply the bulk of Hofbrauhaus' food menu, the process wasn't as simple as accepting an invitation and going through the motions.
The standards to provide the sausages and frankfurters for the beer hall giant – an American extension of Hofbrauhaus Munich, the home of Oktoberfest – is rigorous, requiring training for the better part of two years, several trips to Hofbrauhaus' U.S. headquarters in Las Vegas and official approval from corporate leaders.
Raymond "Skip" Wardynski, owner of Wardynski's for more than 30 years and part of the family business for even longer, reflected on the challenges of a local company meeting a strict standard.
"[Hofbrauhaus] does things by the book – they're done a certain way, no cutting corners," said Wardynski, whose business has resided at 336 Peckham St. in Polonia since it was founded by his grandfather in 1919. "The quality and spices of their [products] that we have to buy on their behalf, it's top-notch, top quality. It's how they do it in Europe."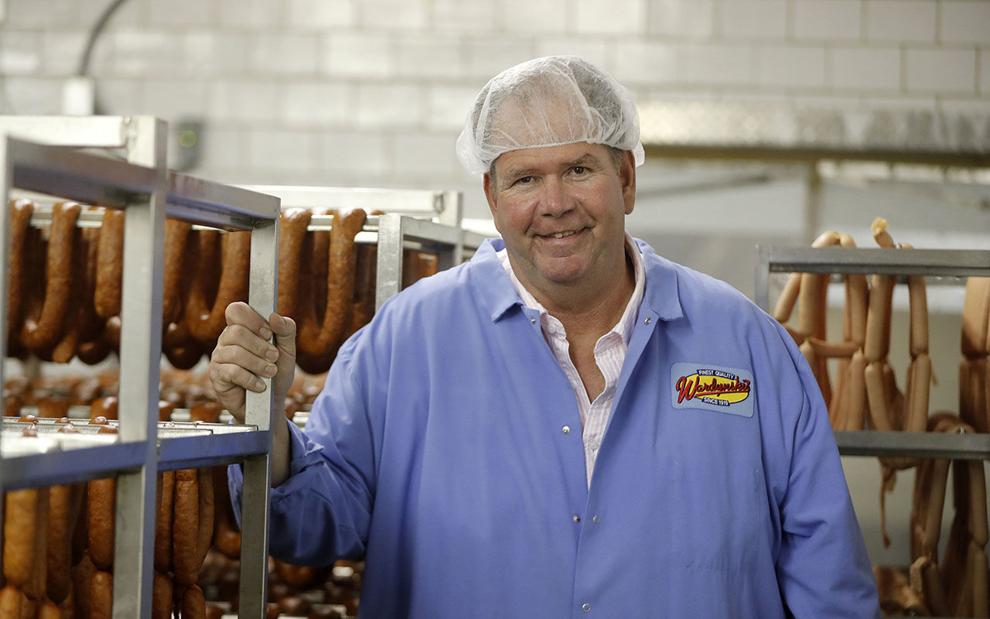 The connection between the two businesses was formed in 2017, more than three years into Hofbrauhaus' ambitious franchise project, but still two years before construction ramped up at the now soft-opened location, at 190 Scott St. Wardynski's general manager Dean O'Brien is a longtime friend of Hofbrauhaus managing partner Kevin Townsell, who reached out to suggest the veteran Buffalo business, known for its Polish-style hot dogs and sausages, try its hand as chief supplier.
Aside from bratwurst – which has been Americanized since its mid-20th century arrival from Germany – Wardynski's had no background of producing authentic German sausage, but did boast considerable experience working as producers for major companies, which gave Wardynski the confidence his crew could meet the challenge.
"There are only so many people [in Buffalo] would get involved in something like this," said Wardynski. "We had lots of give and take with Hofbrauhaus U.S. corporate, but we go through it with half a dozen other companies, too." One example is a Canadian game meat company that Wardynski has worked with, even though game meat was far from the brand's comfort zone.
To work officially with Hofbrauhaus, Wardynski and O'Brien learned quickly that significantly more was required for approval than merely accepting Townsell's offer. Over the next 18 months, Wardynski estimated that he traveled to Hofbrauhaus' Las Vegas HQ five times to visit to the brewery-restaurant location that prepared the food. 
"We saw how [the sausage] was cooked and how it looked when it was done," Wardynski said. "We'd bring samples back to make at our place, then try to make our own and cook them side by side, taste them side by side."
The challenges extended to the ingredients in Hofbrauhaus' sausages, which were strictly regulated and expensive. The U.S. headquarters authorize spice vendors from whom their franchisees must source; in Buffalo's case, that meant Wardynski was responsible for these connections on Hofbrauhaus' behalf.
"This is not run of the mill garlic," said Wardynski, who said there wasn't a major difference in type of ingredients between Polish and German sausage. "It comes at a price."
Easiest to understand is Hofbrauhaus' demand on prime cuts of meat for beef, pork and veal, which makes an appearance in the weisswurst, a relative of the white hot.
Hofbrauhaus' required sausage grind leans heavier. While a thinner grind may signal the use of more additives and preservatives, a heavier grind suggests a greater purity of product. "They're not trying to hide anything," Wardynski said. 
It took between 18 months and two years for Wardynski's to become comfortable with the product, standards and preparation in order to be approved as Hofbrauhaus' sole sausage vendor; it even meant sending their attempts via FedEx for evaluation by Hofbrauhaus HQ in Las Vegas. 
Because there are fewer additives and preservatives, Wardynski must supply Hofbrauhaus with sausages several times each week. They drop off precooked sausages, requiring Hofbrauhaus to only grill or heat the meat.
Even with the long timetable, Wardynski still had to wait more than a year before Hofbrauhaus would begin serving the sausage his team worked so hard to refine.
"It was kind of a long wait, [but we] went through it and definitely wanted it to happen ... it was a good opportunity for us ... you never know," Wardynski said. And while a trip to Munich, Germany, wasn't in the offing, the chance to work closely with a respected international beer hall that cares about its products in each market was worth the venture. "It was a labor of love over the course of a couple years to get it right," Wardynski said.
Wardynski helped introduce each of the German sausages and frankfurters his business is providing for Hofbrauhaus' soft-opening menu, leading off with his favorite:
• Nurnberger sausage: Roast pork sausage, or bratwurst, with a "dynamite taste to it," Wardynski said. Modeled after the sausage from Nurnberg (or Nuremberg), the second-largest city in Bavaria.
• Vienna-style frankfurter: Similar taste and texture to a hot dog, but the "cuts of meat and proportions they use" raise it up a level, Wardynski said. This is one of the two options with veal, a more luxurious and expensive meat.
• Leberkase: A meatloaf-esque sausage that's cooked in a pan for three to four hours. It's the size of a loaf of bread, which is then sliced and served, in Hofbrauhaus' case, inside a Kaiser roll.
• Chicken sausages, or geflugelbratwurst: A lower fat version of the Nurnberger, with chicken replacing pork in the grind. Wardynski said he's more of the Nurnberger type than the geflugelbratwurst.
• Weisswurst (coming soon): The Bavarian answer to a Western New York white hot, this hot dog is strikingly white because there are fewer curing agents and preservatives involved to influence the color. Veal is part of the mixture, as is parsley.
Hofbrauhaus' full menu, expected to be rolling by the grand opening in November, features a much greater range of meats.