Drew Cerza, nicknamed the Wing King, was edging toward panic mode about the 2021 National Buffalo Wing Festival. "I was on pins and needles waiting for next phone call," he said.
He was pondering the worst-case scenarios leading up to a festival he has run since 2001: In the middle of a national wing shortage, what lengths would be necessary to secure 20 tons of wings? Would participating restaurants across the country have enough staff to send to the Buffalo area while sustaining their own restaurants?
Thanks to strong local connections and a balancing act by several restaurants from around the country, Cerza has so far stiff-armed trouble in presenting the 20th anniversary of the National Buffalo Wing Fest, running from noon to 9 p.m. Sept. 4 and noon to 7 p.m. Sept. 5 at Highmark Stadium (One Bills Drive, Orchard Park).
Admission is $20 in advance, and wings are purchased using tickets, sold in sheets of eight for $10. A portion of proceeds benefits FeedMore WNY, and parking is free.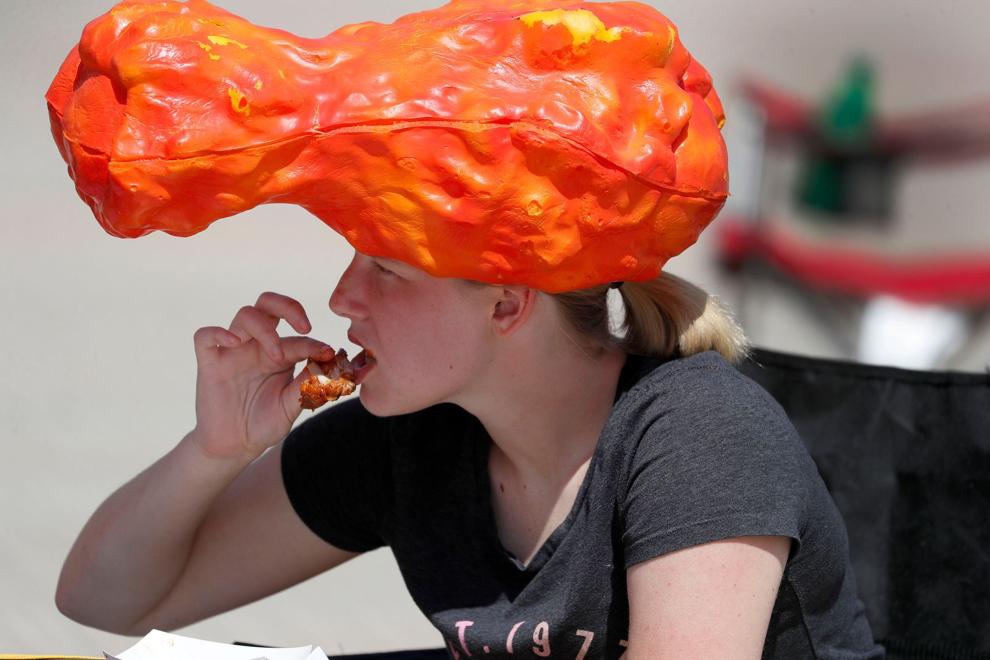 The wings – shipped annually in bulk to Buffalo and fried for participating restaurants to sauce on event day – were priority No. 1 and presented the biggest roller coaster for Cerza. "It was, 'We got 'em, we lost 'em, we got 'em,' it was very tricky, but I've got some good resources," he said.
With the help of food service distributor US Foods and its relationship with Arkansas-based protein power Tyson Foods, Cerza secured 20 tons (40,000 pounds) of wings. It was less than the 30 or 40 tons of a regular year, but still an impressive amount given the national shortage stemming from a slew of factors, including rising demand and supply chain disruptions in the thick of the Covid-19 pandemic.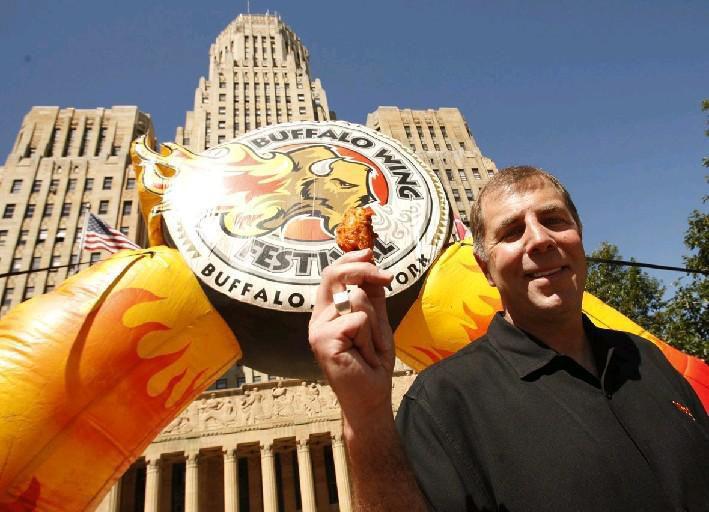 "They're the heroes, they're the ones who came through, they're the ones we have to thank as Buffalonians," Cerza said.
"It's kind of like friends helping friends," added Cerza, who lauded Cameron Perry, US Foods' vice president of local sales, as a key Buffalo connection who vouched for Cerza and Wing Fest to his company's national management in the process of acquiring the wings.
"It's good to know people," Cerza added. "Ironically enough, we've got the same quality of wing we've been using the last 10 years. We didn't take the wing supply out of the Western New York market, it came from somewhere else – it didn't hurt the local restaurants with supply. I wouldn't have done that."
From plums to pickles, here are some surprising sauces worth giving a try. 
Cerza estimated the cost of the wings was 70% higher than a typical Wing Fest year, and 35-pound jugs of fryer oil have jumped from $20 pre-pandemic to $40 this summer. The rising costs have forced Wing Fest admission to jump from $5 in 2019 to $20 this year – with the pandemic gap filled by last year's virtual event – and individual wings to increase from $1 apiece to $1.25 on festival day. 
But even with precious wings in hand – stored at a "secret location," Cerza said – recruiting vendors was an additional hurdle. Four restaurants – two local and two national – dropped out because of staffing issues and general exhaustion among the reasons, Cerza said. Twenty-two restaurants – 17 of which serve wings – will have stands in Orchard Park on Labor Day weekend.
"I think in the hospitality industry, people ... had time to reevaluate their life, their career, what they wanted to do. People in the hospitality industry didn't know if they wanted to keep working weekends and nights in a hot kitchen," Cerza said, adding that the boom of warehouse jobs through Amazon, health concerns over Covid-19 and the $300 unemployment bump also played a role in the shortage.
Even local vendors had to temper their expectations, with Danny's South operating one booth at Wing Fest instead of the two they were offered. "We couldn't do two booths and run two separate locations," said Mark Ebeling, part of Danny's ownership team. "We wanted to follow through by participating in Wing Fest without taking away from the quality" of service.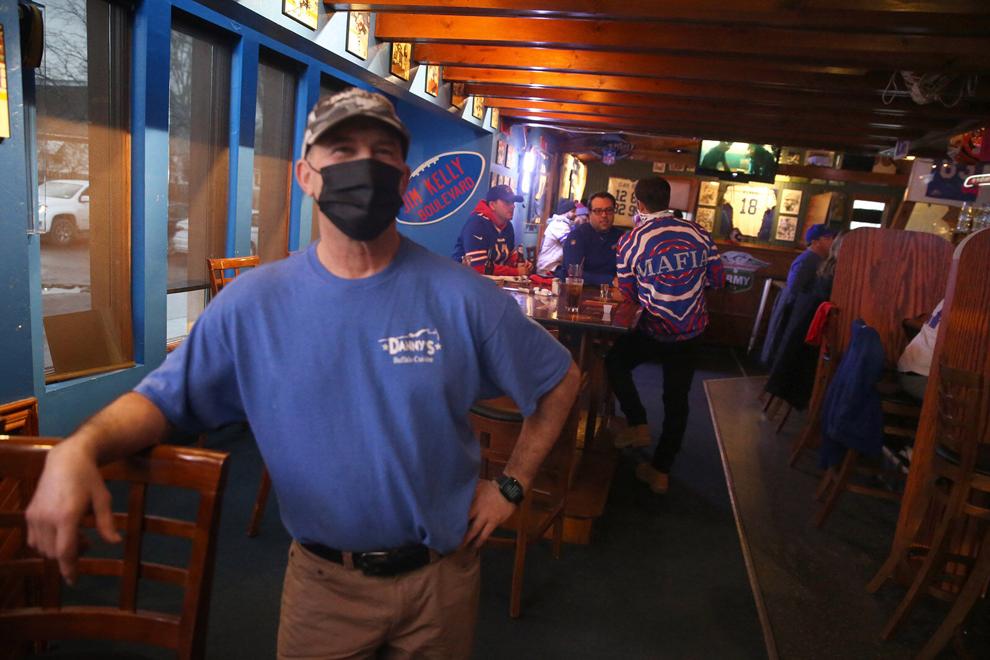 Wing Fest's move from downtown Buffalo to Orchard Park piqued Ebeling's excitement as Danny's South is now within walking distance of the festival.
"Hosting it at the stadium is really big for the whole area," said Ebeling, whose bar-restaurant still celebrates Monday Madness with 10-cent wings. "I think it's going to make the whole area go crazy."
For Booty's Wings, Burgers & Beer, venturing from Arizona to the Buffalo area for a seventh Wing Fest appearance remained a worthy venture for co-owner Andy LiButti, an expat from Rochester. Instead of hauling a small staff the 2,240 miles that separate Surprise, Ariz., from Orchard Park, LiButti recruits family and friends from Rochester to help at his booth each year, allowing him to keep his three Arizona restaurants running.
These sacrifices and changes reflect the approach to the 2021 Wing Fest as a whole, which moves forward in spite of an unusual number of tangles.