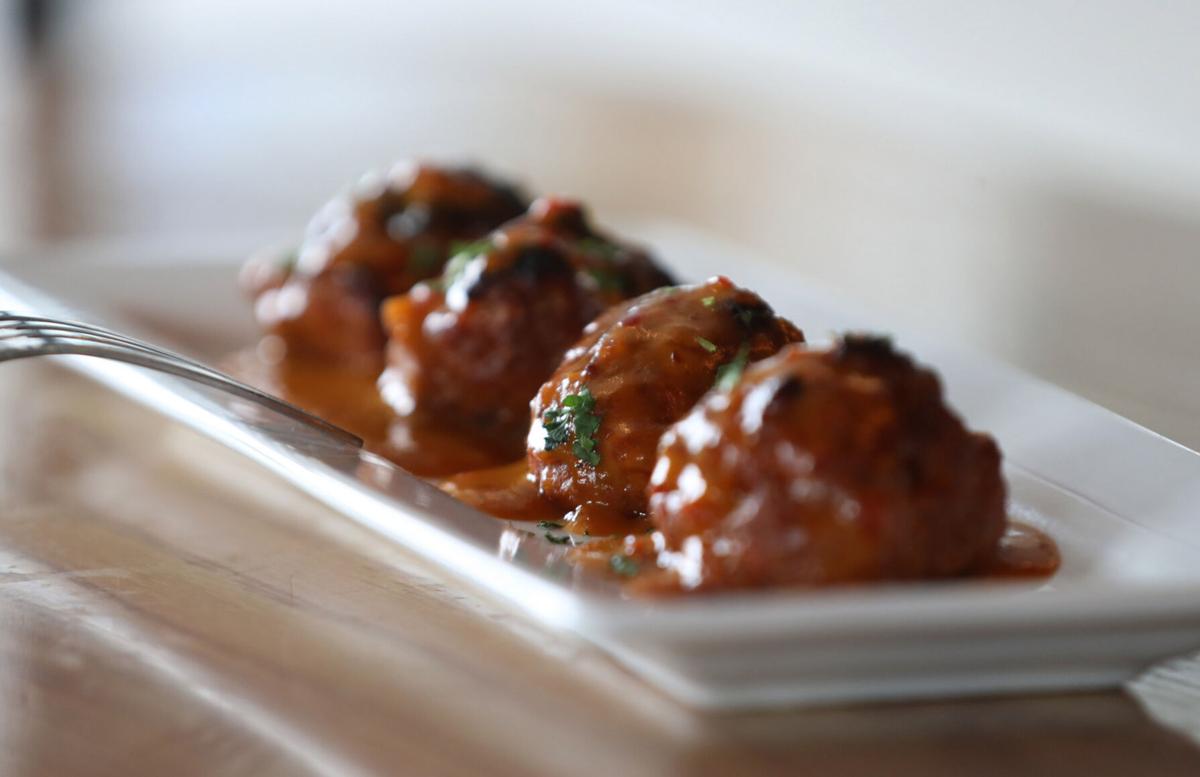 Jeff Cooke will smoke just about anything.
Barbecue is a specialty at This Little Pig (4401 Transit Road, Clarence), the restaurant he opened in 2017 with his wife, Mandy.
But the entire menu is one big smoking section. Peanuts were smoked for dessert, specifically peanut brittle to accompany the former edition of refrigerator cake. Now there's smoked peanuts on the shredded Brussels sprouts salad. Gorgonzola cheese gets smoked for salad dressing.
So when Cooke was developing a house meatball recipe, there was no question the meaty bites were going for a ride in the smoker. First, though, he smoked one of the ingredients: bacon, which at This Little Pig is made in-house as well.
Smoked over cherry wood, the bacon-studded balls, four to an order ($10), are served with a Carolina-style barbecue sauce, on the tangy side with a mustard backbone.
MORE HOT DISHES: