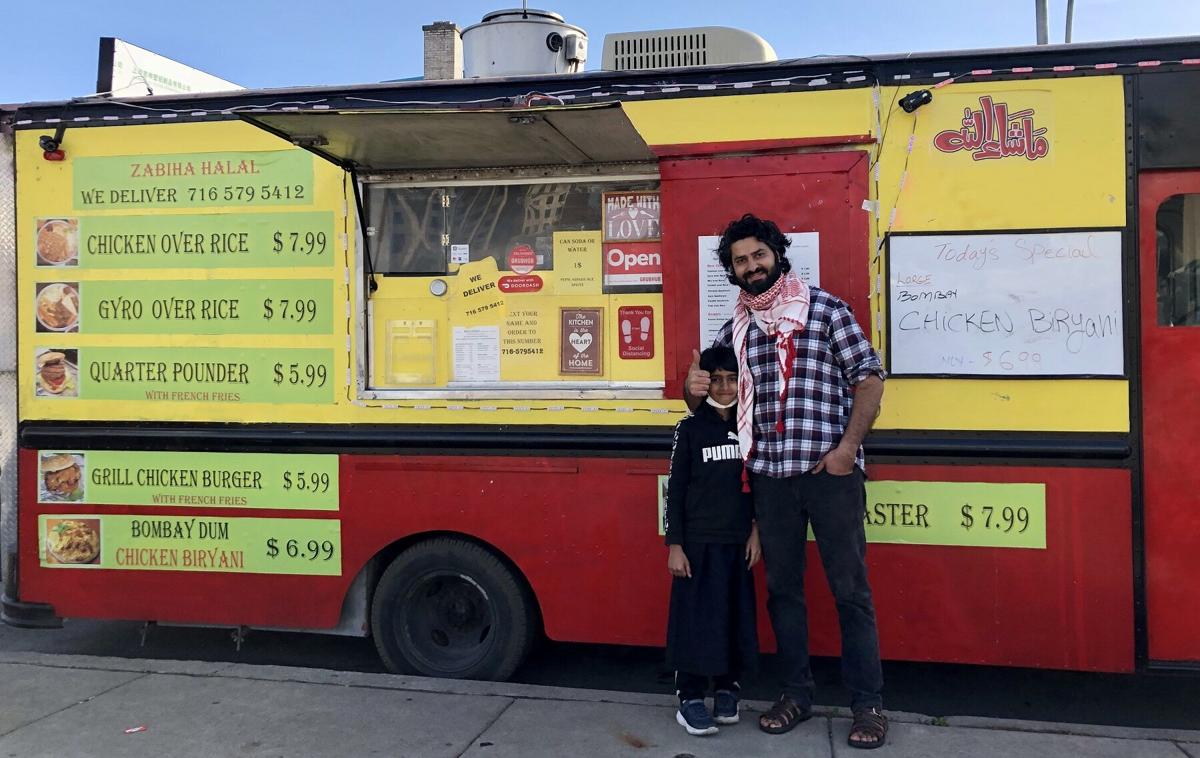 Ali Shahid has been serving Middle Eastern fare with a generous splash of American classics from outside University Convenience store and Mobil gas station at 3198 Main St. at Winspear, since March. This new spot is a short walk from University at Buffalo South Campus. Holy Feast's hours are noon to midnight daily, and the food is also available on DoorDash and Grubhub.
Shahid just added a perk uncommon to the city's food trucks: four tables, spaced 6 feet apart, seat roughly 20 on the West Winspear side of the station's lot. 
The food truck owner, a native of Pakistan, had been searching for a new location for months due to safety concerns on Broadway, which prompted him to stop service at 7 p.m. out of caution. During his hunt for a spot closer to Amherst, he met Vik Mohindra, the husband of University Convenience owner Neha Mohindra, who was eager to work together, setting aside a spot for Shahid to regularly park his truck, sharing a portion of his lot for seating and handling the permission request to his parent company.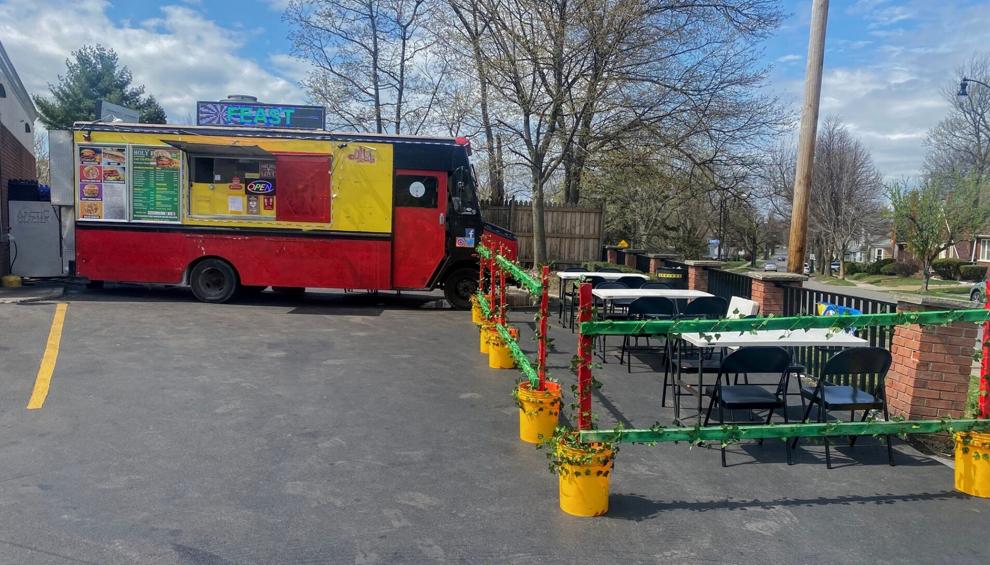 "He's the best guy I've met in a long time," Shahid said. "He welcomed me there."
Although Shahid liked the burgeoning Middle Eastern population around Broadway, there were several aspects to University Heights that he found just as appealing.
"There's a lot of foot traffic, college students, and it's like a small business district," he said.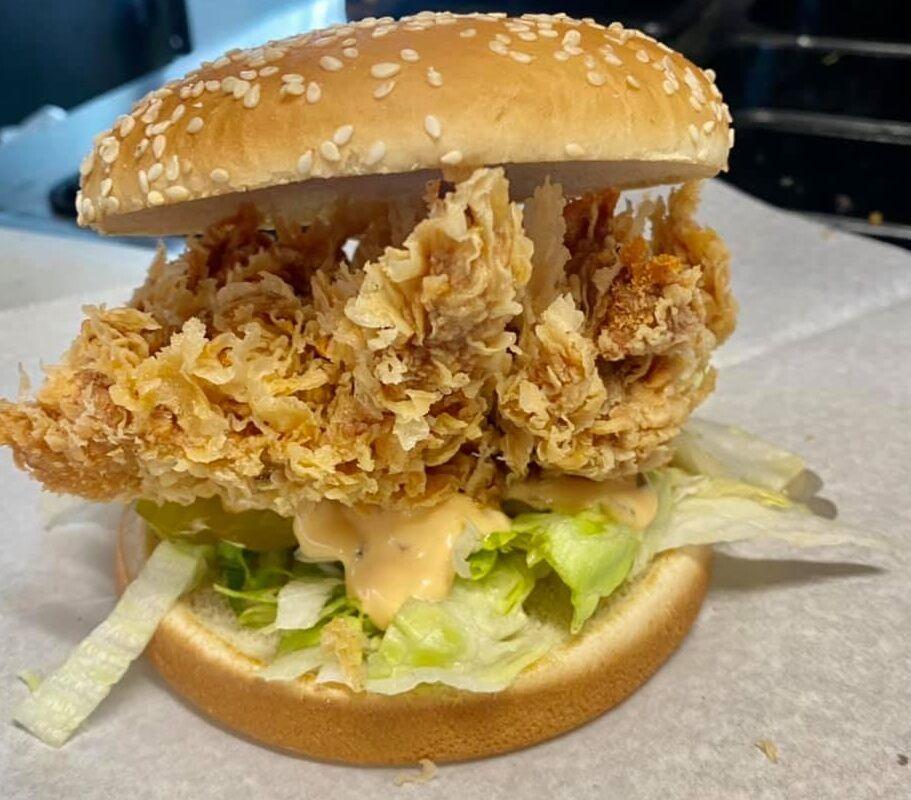 Holy Feast has expanded its halal menu, even though the chicken and rice remains the bestseller. Shahid highlighted the crispy chicken zinger ($7.99), served on a sesame bun with lettuce, mayo and his secret Zinger sauce. He said he's received compliments on how crispy the chicken is – refreshing considering Buffalo's plethora of soggy fingers.
"We had a customer order one for lunch, then come back and order it again for dinner," said Shahid of the sandwich he introduced a week ago.
Holy Feast has added a smash burger ($5.99) – a preparation growing in popularity in Buffalo – using two quarter-pound patties, two slices of cheese, his special sauce and fries for $8.99.
Shahid said that his goal remains to open a brick-and-mortar restaurant, but he's eager to take advantage of Buffalo's summers with his outdoor seating and new neighborhood. Given the relative dearth of late-night options in University Heights, Shahid said he may stay open as late as 1 or 2 a.m. in the weeks to come.