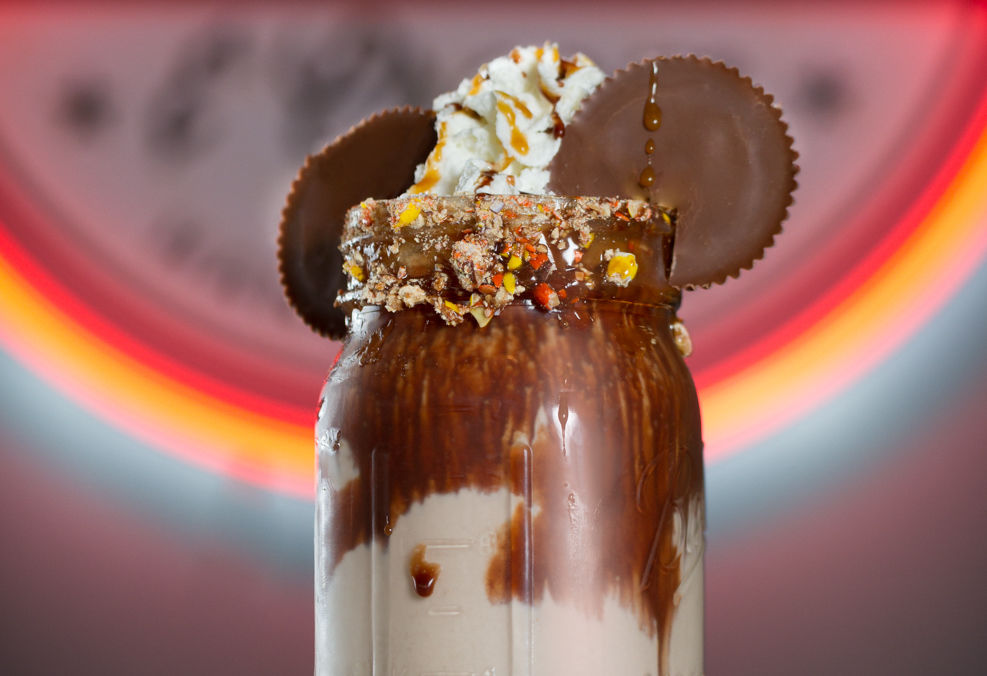 Fries-and-cones specialist Hertel Avenue Poutine & Cream has opened its doors, on the corner of Sterling Avenue, next to Family Video.
The store, 1488 Hertel Ave., is the second in a series, after the first, Allen Street Poutine, opened in 2015 as the city's first dedicated poutine supplier. The Hertel store offers a second specialty: housemade ice cream, dished up in sundae-hybrid "freak shakes" and stuffed inside doughnuts.
Coconut, cake batter and mint chocolate chip and Nutella are among the 12 flavors of hard ice cream, and a peach-mango vegan version with a coconut milk base. Those are scooped into cones, or stuffed inside Famous Donuts.
The "freak shakes," served in a canning jar with a handle, include options like the Chocolate Mouse ($8), built on peanut butter chocolate ice cream, plus crushed Reese's Pieces and chocolate and caramel sauces, and Reese's Cups for ears.
"It's a different crowd than Allen Street in that there's a lot of kids and families," said Marc Adler, an owner. "It was amazing how many people just walked to us, all day."
The Hertel store has almost all of the poutine versions offered at the Allen location, Adler said.
Hours: 11 a.m. to midnight daily. Phone: 551-6995.