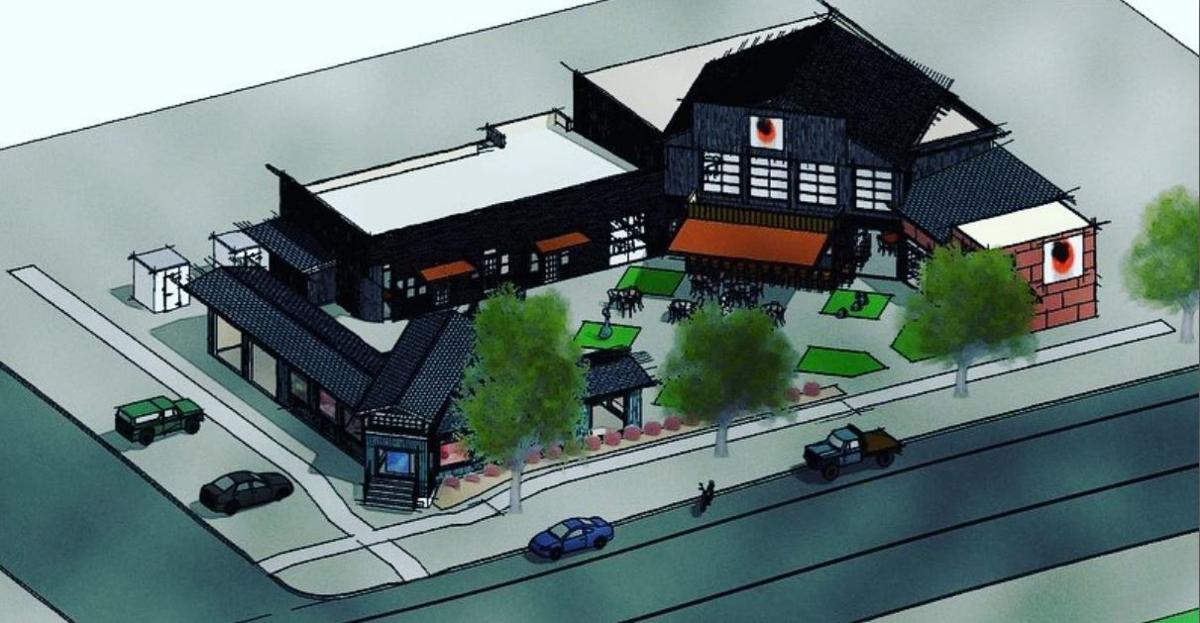 Gallo Coal Fire Kitchen is broadening its Lewiston presence by moving down Center Street into a two-story restaurant.
There was room for four or five businesses in the mini-plaza at 402 Center St., part of which was formerly occupied by Grandpaws Pet Emporium.
Gallo will take up three of the five spaces, and build an addition to hold a quick-serve pizza offshoot to be called Gallo Pronto, said Michael Hibbard, an owner.
The addition will also serve as the main entrance to Gallo Coal Fire Kitchen. The new address will be able to seat 100 in an expanded dining room, and host events in second-floor banquet space that can hold another 100.
A patio in front of the building will be used as a public art plaza, Hibbard said. Working with Artpark, and the village, the space can be used to display sculpture and perhaps even paintings, said Hibbard, who is also a sculptor and chairs the village's parks and recreation board.
The Brewed and Bottled craft beer shop and Sgt. Pepper's Hot Sauces Etc. will remain at 402 Center St., possibly to be joined by a third retailer, Hibbard said.
In 2016, Gallo Coal Fire Kitchen started offering its pizza-centered Italian-American menu at 800 Center St. The restaurant's original location will remain open until it's time to transition to the new site, Hibbard said.
"We're going to keep the existing restaurant the way it is, until we open the facility down Center Street," he said. The existing restaurant will be changed to a different concept, he said.
After the 402 Center St. project was approved by the village earlier this week, the current estimate for opening is April or May 2020, Hibbard said.
"What we're really pushing toward in the community space, is to do community-driven events there," he said. The goal is to create a space where "you can have a great meal, bring the kids, and enjoy an art exhibition," in the heart of Lewiston.