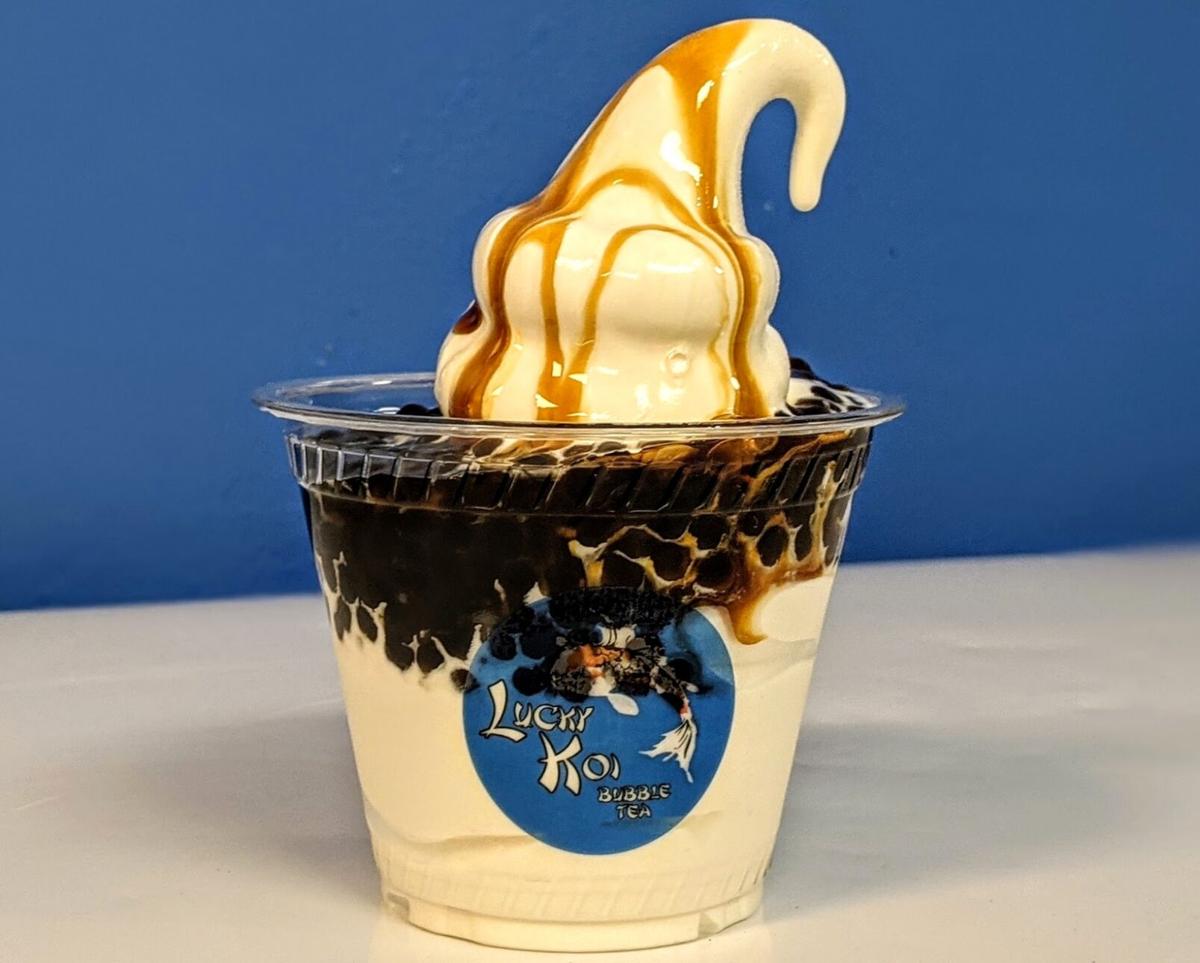 The days when customers could assume ice cream shops were simply scooping Perry's are of the past. New businesses are crafting their own ice cream bases and flavors, with the flexibility to add plant-based options to meet a surging trend.
Even a few bubble tea shops, restaurants and cafes are offering their own takes on ice cream, but customers will have to know where to look.
From Rosie's Ice Cream to Barney's and the Frozen Hog, newcomers have bucked the traditional scoop-shop approach and committed to crafting creamy treats from scratch.
Taking control of the ice-cream production demands a devotion to small batches, rife with trial-and-error to arrive at the right balance of flavor and texture. But the result – adaptable ice creams or gelatos with clean ingredients – is worth the extra effort to these owners.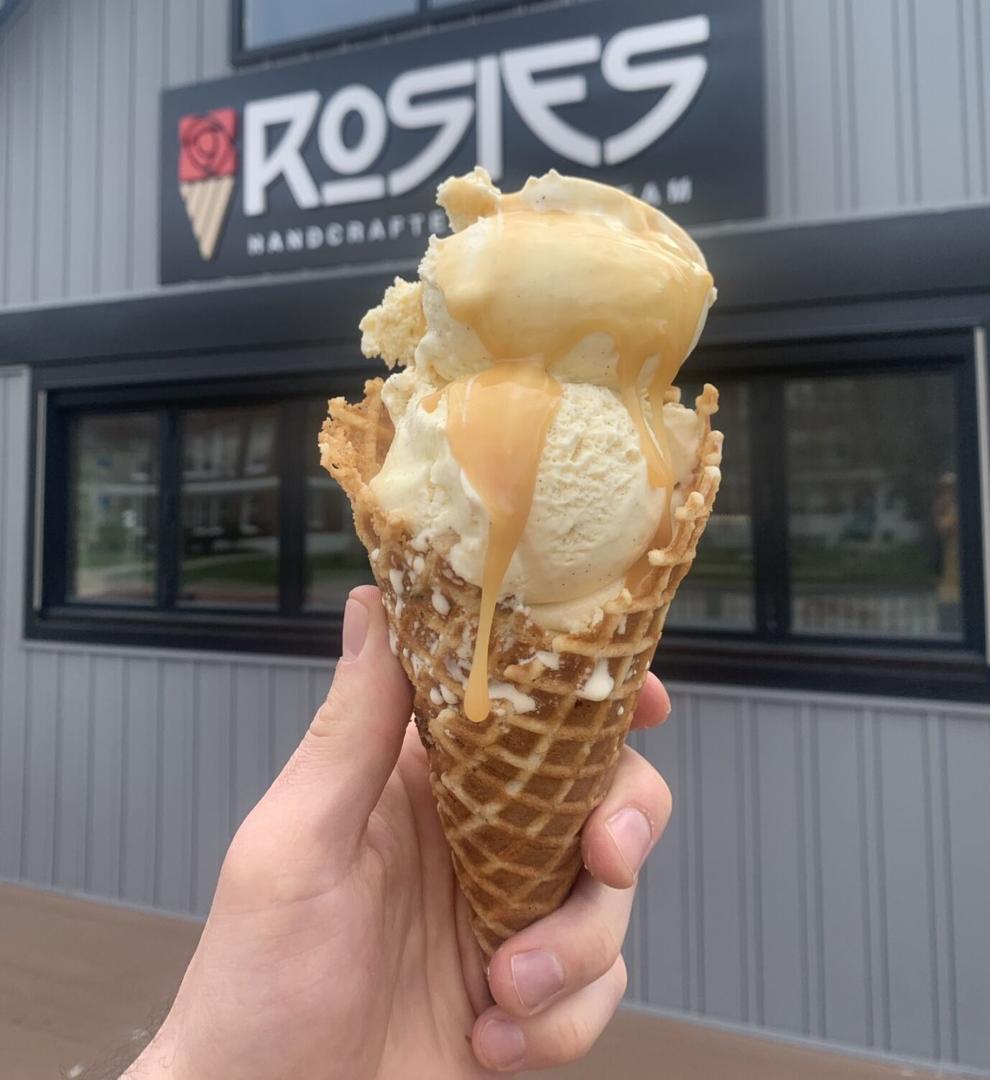 For Deacon and Cassie Tasker at Rosie's (431 Main St., East Aurora), narrowing down the Madagascar bourbon vanilla and cocoa powder for their house vanilla and chocolate flavors felt more like repeated experiments than childhood whimsy.
But had they served a third-party's ice cream instead of their own, it would have been near impossible to offer a flavor like honey lavender, inspired by the movie "It's Complicated."
Chris and Katie Cardo, co-owners of Barney's, (754 Elmwood Ave.) emphasized customers' increased awareness of ice cream ingredients as reason to raise the standard at their new shop, where almost everything is scratch-made. One tweak is using less refined sugar and replacing it with coconut palm sugar, reducing sweetness and amplifying flavor.
"If we can take ice cream and make it with better ingredients while still ensuring that nostalgic taste and feel, then, why not?" Chris asked.
Inspired by gelato they ate in Venice on their honeymoon, Frozen Hog owners Holly and Andy Tiedt determined the three-day process to craft gelato – lengthened to allow flavors to cure – was a small price to pay for offering a hard-to-find ice-cream alternative to the Lake Erie shore. Gelato's "melt in your mouth" sensation has the Tiedts' business growing from food truck to a new ice cream window at their home base, the Hog Express.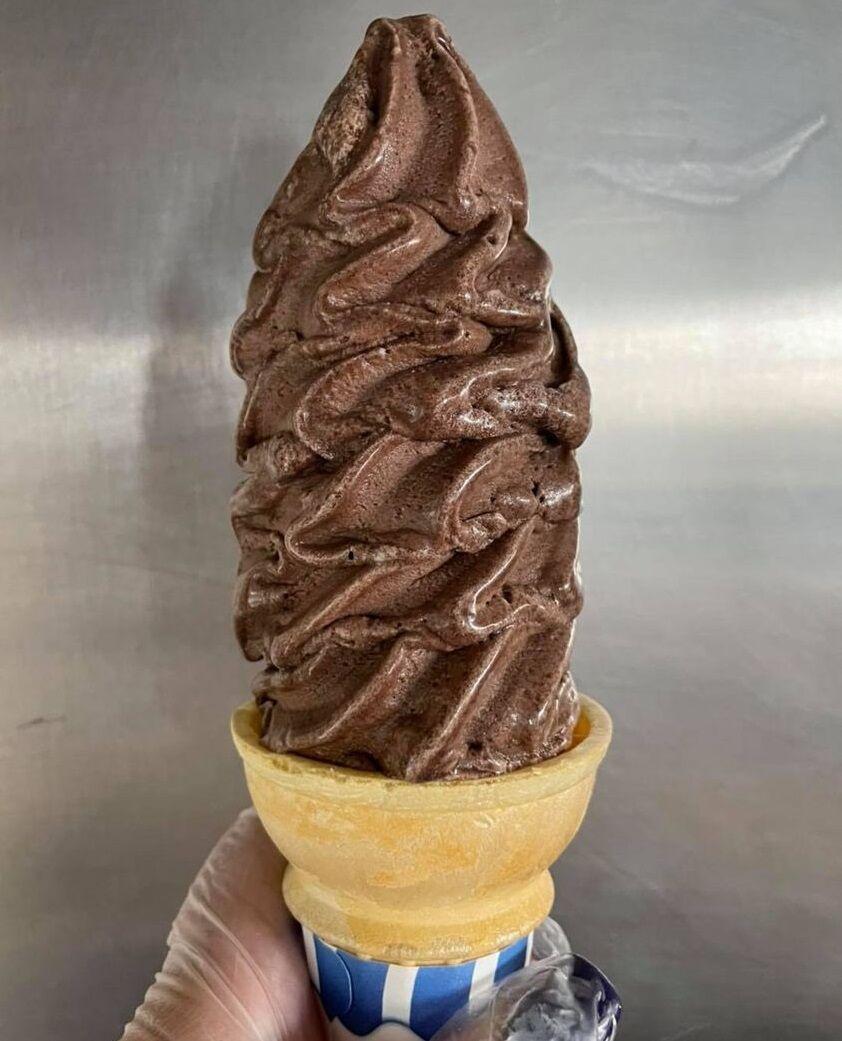 Plant-based, dairy-free pursuits
The notion that quality ice cream should be available to all, including those with dairy allergies, is the root of a plant-based ice cream trend. Barney's and Rosie's have trailblazed their own nut-milk bases for frozen treats, but even seasonal stands are finding ways to accommodate dietary preferences.
Adrian's made the leap this spring to Rich Products' oat milk soft-serve base, available in chocolate and vanilla, because of its superior creaminess and fewer allergens than their previous national supplier, owner ToniMarie Amantia said. Perry's Ice Cream, based in Akron, offers an Almond Milk Frozen Dessert in cookies-and-cream and vanilla flavors, and an Oats Cream in blueberry pancake and apple strudel. 
Bubble tea shops tackle dessert
A few among Buffalo's growing fleet of bubble tea cafes are adding new treats to the classic menu of juice and milk teas.
Lucky Koi Bubble Tea (3216 Main St.) presents a creamy spin with its hot brown sugar boba sundae ($6.95). Known for introducing Hong Kong-style bubble waffles to Buffalo, Lucky Koi's creative staff makes vanilla soft serve in house, then tops it with tapioca boba and a hot brown sugar syrup. An unusual decadent dessert with myriad textures, temperatures and flavors results.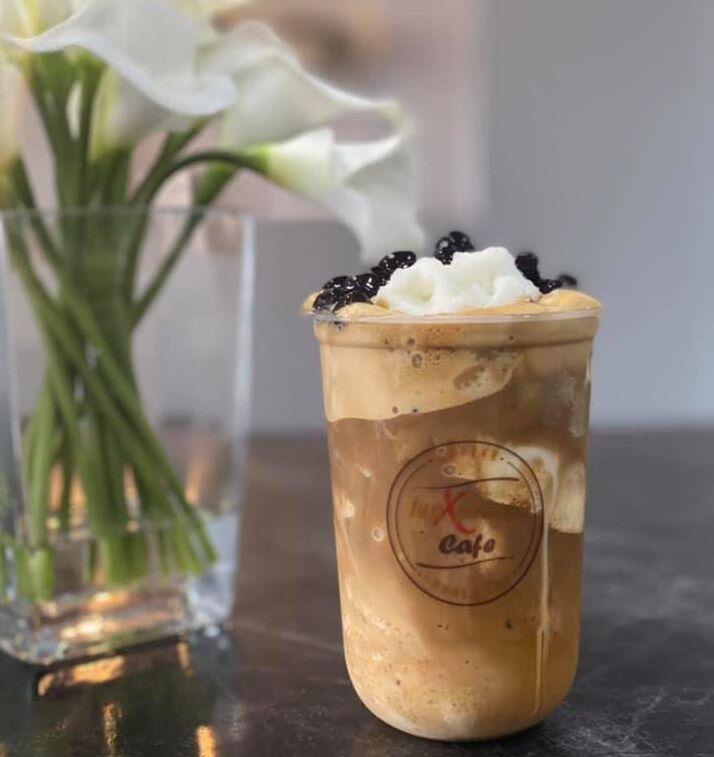 Newcomer Teaxpresso Café, (2323 Sheridan Drive, Tonawanda) may not serve ice cream, but eight slush tea flavors ($5.25-$6) and four frappes ($5.50-$6.80) tie together the bubble tea and coffee elements in dessert form. The coconut coffee frappe with boba is an indulgent summer treat you wouldn't expect to find at a bubble tea spot.  
Restaurants dabble in small-batch ice cream
The calling for restaurants and cafes to produce desserts in-house has inadvertently sparked a few pastry chefs to create their own lines of small-batch ice cream.
Born from Marble + Rye's (112 Genesee St.) desire to give more hours to staff during the pandemic, owners Michael Dimmer and Christian Willmott trusted pastry chef Erin Maslowski with developing super-premium ice creams to sell online and eventually in-person. She has released intriguing flavors such as donut, burnt honey, Mexican hot chocolate and Paloma ($8 per pint). Following the restaurant's philosophy, Maslowski sources as locally as possible, trusting farm eggs, local honey and seasonal fruits in her ice-cream making process.
Remedy House (429 Rhode Island St.) has slowly grown its pint offerings ($8). Pastry chef Morgan Stewart struck gold with her ice cream version of espresso drink Café Bombon last summer – the rich flavor remains available – and has since added a blackberry crumble ice cream with local jam from Remedy's growing pantry. Chocolate chip pistachio, a play off their pistachio drinks, is the next flavor to be released.