Grand Island might be one of the least expected towns in Erie and Niagara counties to experience a restaurant boom – and it's not because the tollbooths are gone.
From scratch fare at BlackBerry's to authentic Mexican tacos at Taquito Lindo to more newcomers, the bounty of new concepts has caught even the chamber of commerce by surprise.
"It's really interesting to see them open on the island, which is traditionally underserved when it comes to restaurants," said Erik Fiebelkorn, president of the Grand Island Chamber of Commerce. "We don't have Applebee's or Chili's. We get more locally owned places, but people haven't taken risks over the years that have stuck long term until recently."
But following the arrivals of Christy and Jason Zippier's 773 North and Sam Reda's Zobud Bistro in 2018 and 2019, a new wave of restaurateurs has invested in the island since, and its appeal extends beyond island boundaries.
"Residents are very supportive of the business," said Danielle Longo, co-owner of Eggsquisite Eats. "They have discriminating taste and are very particular, but they're very supportive. Now people are coming from all over, and that's a wonderful thing as well because that helps out the entire island."
BlackBerry's owners Jason and Ann MacClellan slightly adjusted their planned higher-end menu to meet the demands of the pandemic, constructing a charcoal grill pit facing Grand Island Boulevard for drive-thru chicken dinners that attract hungry patrons through smoke and scent.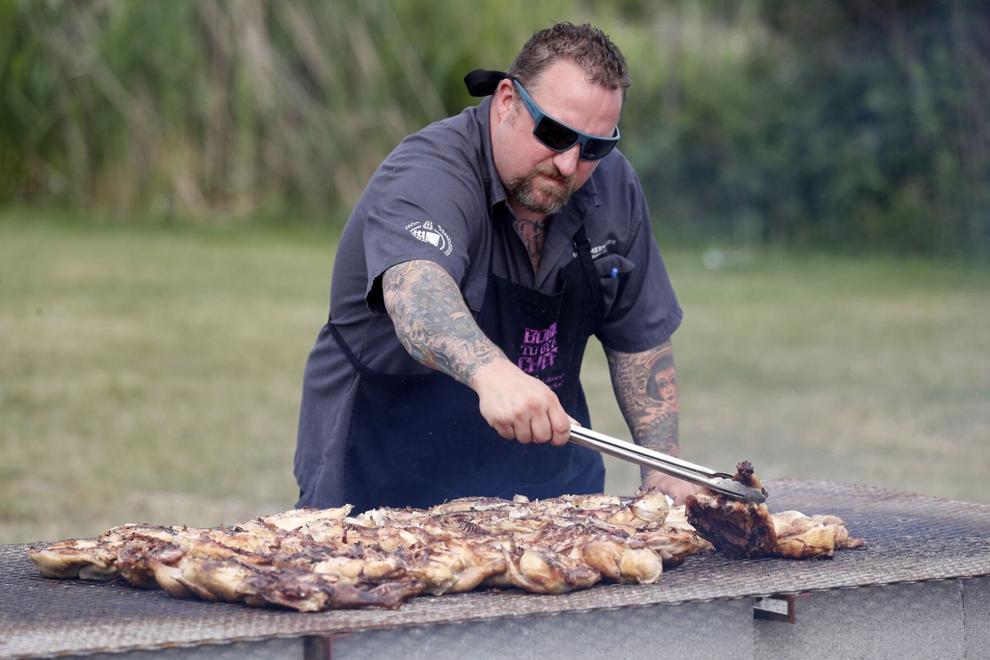 As restrictions abate, the MacClellans, executive chef J.J. Richert and sous chef Chuck Smith have added a second grill pit to more easily meet the daily demand of 20 to 30 half chickens, all bathed in a house marinade overnight before their march to the grill. The intensely flavored poultry pops up in other dishes, like the Mojo chicken tacos and the weekly jerk chicken special.
BlackBerry's scratch approach extends to other proteins. Richert's kitchen grinds hamburger, roasts eye round and dotes over French onion soup, but the food isn't too pretentious to exclude families. Ann, who owns two day care centers, tailored BlackBerry's mission to include children. Toys and crayons occupy younger eaters before meals, the make-your-own s'mores dessert mimics a family campfire and family-friendly magic shows are held every Wednesday. Live music runs every Tuesday and Saturday, too.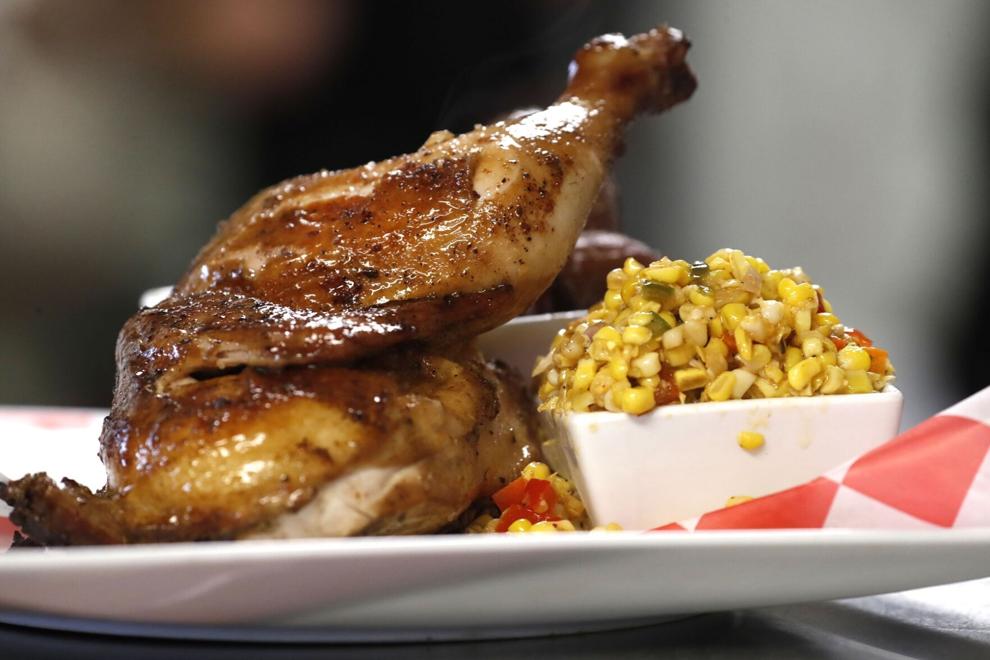 Taquito Lindo's ownership quartet of two couples, Andrew Mackmin and Sandra Ortiz-Juarez, and Cindy Preciado and Ed Casas, has already felt the impact of visitors to Grand Island seeking artisanal tacos, quesadillas and margaritas since opening in June. People from nearby Kenmore and Tonawanda to Syracuse have sampled the authentic Mexican street food at a restaurant-bar Mackmin hopes will evolve into a "Mexican Cheers."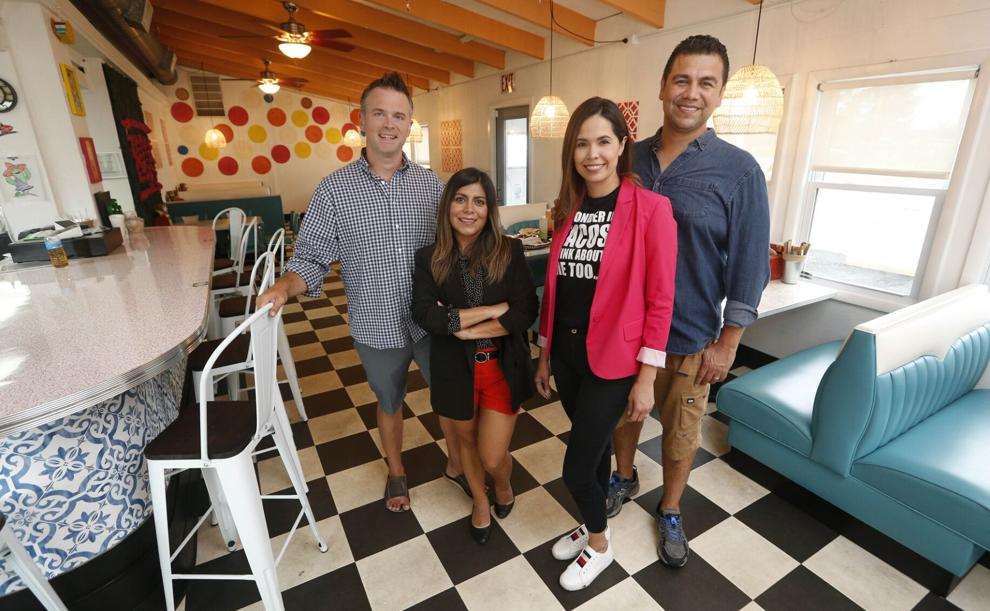 "We hope our tacos will be the start and the end of a night out," said Mackmin, who was born in the Town of Tonawanda and met Ortiz-Juarez while living in Mexico after college. The star of the small menu is al pastor tacos (adobo-marinated pork topped with grilled fresh pineapple), which could improve even more when Taquito Lindo adds a vertical rotisserie to its operation. The cochinita pibil (juicy pulled pork with pickled red onions and cilantro) was a favorite, especially with a generous helping of Taquito Lindo's spicy green sauce.
One uncommon taco preparation, the alambre, is described as a Mexican souvlaki by Mackmin. The carnival of proteins – chorizo, steak and bacon – is joined by sautéed red and green peppers, onions and garlic, and available in tacos or platters (which include rice and beans and three corn or flour tortillas). For adventurous eaters, Tuesdays spotlight a specialty taco – chicken tinga, Baja fish and golden tacos are recent examples.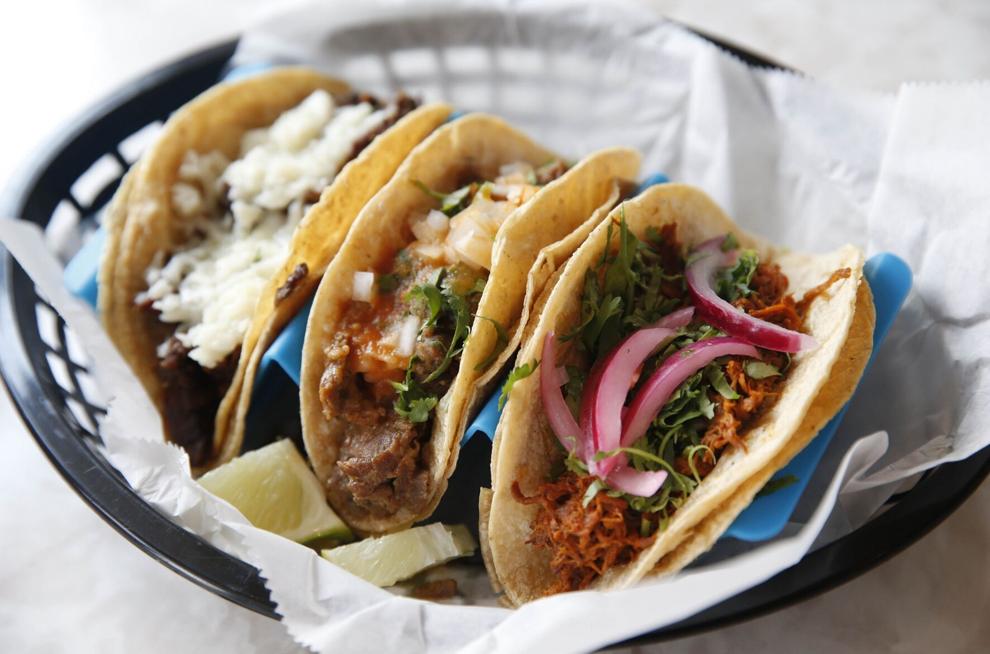 The V'Randa and more at Beaver Island State Park, 2136 W. Oakfield Road. 
The V'Randa opened as a patio eatery on a wing of the Falconwood event center on Beaver Island for a brief period during the pandemic, attracting eaters for a waterfront view – one of few on Grand Island – and high-end dinners directed by chef Peter Emborsky.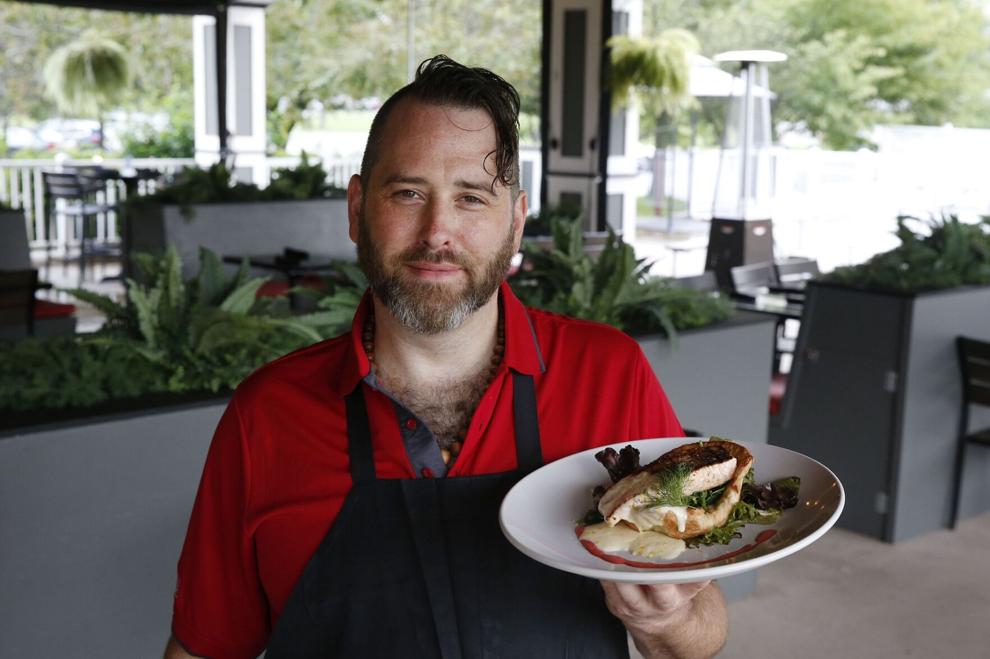 Cyndy Montana, whose business is under contract with New York State to run the park's food-and-drink operations, has grown the V'Randa into a daily destination in its second season. She also built golf course-based options in Bogey's, located in the clubhouse, and the 180, at the course's turn, plus beachside refreshment stand Sand Stand, open Fridays through Sundays.
The V'Randa is the main attraction, wielding dishes like crispy Korean barbecued Brussels sprouts, steak frites – using the teres major muscle cut from local beef – and truffled stuffed peppers, plus deluxe burgers on Mondays that let Emborsky's creativity shine.
Eggsquisite Eats had not been open six months before the pandemic, and owners Tim and Danielle Longo knew they couldn't survive with just breakfast and lunch service. A foray into evening hours began with Lenten fish fry Fridays to-go, soon expanding to include Wednesdays by customer request.
The Lenten success gave the Longos the courage to jump into regular dinners in April, which meant hiring two chefs – Karen Kepner and Nicholas Marrano – to tackle evenings Thursday through Saturday. The midday transition from diner to higher-end dining presented an inherent challenge in ambience and service, prompting a beer-and-wine license and sconce lights for a luxe atmosphere. Eggsquisite Eats is closed between 2 and 4:30 p.m., but that doesn't mean important work isn't done.
The dinner menu is a spin on classic American dishes, with fixtures such as herb-roasted half chicken ($18) and a grilled bone-in pork chop with Brussels sprouts and potatoes ($22). The fish fry ($15), skinless haddock either broiled or coated in a housemade citrus batter, is offered on Fridays and Saturdays. Desserts are in-house, too, with rotating fresh sorbet flavors such as blueberry-rosemary and strawberry-basil, plus more substantial peanut butter pie and chocolate Nutella cake.
As a sophomore at Grand Island High School, Gabby Bergstrom started Casey's Cabana in 2018 for her DECA competitive events program with classmates Luke Hess and Lauren Merletti. Daniel Diehl, a senior at Grand Island, replaced Merletti in the ownership group last year and, with new patrons doubling early this summer, seasonal staff now exceeds 10.
The cabana has historic significance; the shack sits on the grounds of the former Bedell House hotel, which burned down in 1988. Bergstrom said she and her team acquired the original recipe for the hotel's clam broth, a nostalgic favorite with a clear broth, chopped vegetables and clams, served for $3.50.
Aside from menu staples from the grill and freezer, Bergstrom said she is most excited about adding smoothie bowls ($8), a healthier option that's proven popular between lunch and dinner. Frozen fruit and almond milk are blended as a base for each bowl, with the Beach Day Bowl featuring peaches, mangos, bananas and strawberries, and the RWB Bowl melding raspberries, blackberries and blueberries, with more toppings available.
Marco's, which has planted two Erie County deli locations to complement Marco Sciortino's flagship on Niagara Street, has found a niche on Grand Island since opening in July 2020.
Known for "sangwiches," Italian-style subs ranging from cold cuts to hot takes, Marco's operates from the C39 convenience store down the street from Grand Island High School. Forget About It!, Don Corleone and Mama-Mia! are popular subs on a menu that also includes panini, burgers and salads.