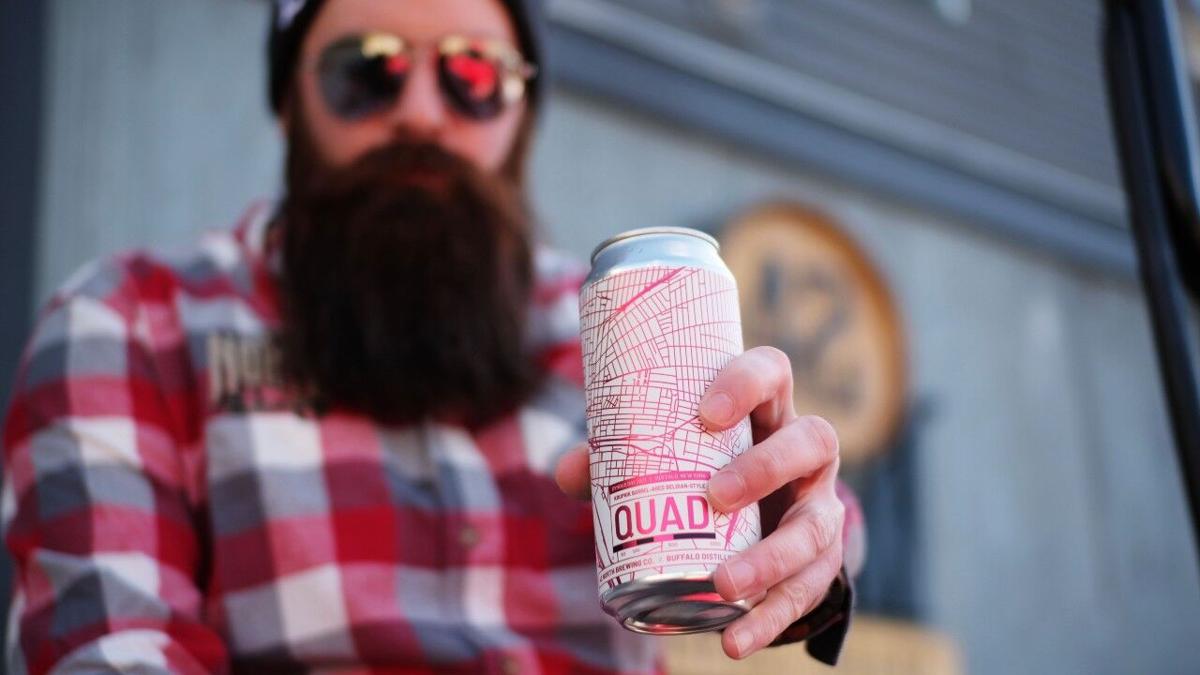 Buffalo is the Dyngus Day capital of the world. Buffalo is also known as one heck of a craft beer town. Put the two together and you have the makings of a great Monday after Easter Sunday. But, with Western New York playing host to over 40 breweries, and a number of cideries and meaderies, it could be difficult to decide what beer needs to be in your hand come April 5 to go along with your pussywillows, squirt guns and pierogi.
As you might expect, a number of local breweries have beers designed specifically for the Dyngus Day season, and I feel it my job, nay, my duty, to compile them into one article. Na zdrowie.
840 Seneca St. (873-1557)
A polish-style Pilsner brewed specifically for a Polish holiday is a slam dunk. Polonia Pils is a crisp Pilsner brewed with German Pilsner malt, as well as Saaz, Hallertau and Lublin hops. That's as easy drinking as it gets. This one is a no-brainer come Dyngus Day. Availability: Bottles, draft.
314 Myrtle Ave.(868-2218)
One of my local favorites, Buffalo Brewing's 1976 Grodziskie is a polish-style smoked beer that features lightly smoked aromas and a crisp lager finish. It's high in carbonation and low in alcohol. If a smoked beer sounds foreign to you, I recommend you try it. Grodziskie is also nicknamed the "Polish Champagne." Availability: Cans.
25 Pine St., East Aurora (805-7500)
Originally brewed for the Dyngus Day Parade, this Belgian-Style Quad was aged in Buffalo Distilling's One Foot Cock Krupnik barrels for three months, resulting in a honey-forward Quad with notes of caramel and plum. It clocks in at a beastly 12%, so drink responsibly when you reach for one this Dyngus Day. Availability: Cans, bottles, draft.
Old First Ward at Gene McCarthy's Creamated Remains, another low-alcohol smoked beer, is a great addition to this list. This beer is wonderfully balanced; smoke up front fades to a nice malty finish. There's notes of smoked meat and bacon, which sounds weird until you take a sip. Availability: Draft.
Dyngus Day 2019: Polish pride, front and center
This post-Easter cultural celebration was once an occasion that brought those of Polish heritage to Polish clubs, church halls and corner taverns throughout Buffalo's Polonia neighborhood on the East Side. Today's it's an incredibly popular Polish heritage party that you don't have to be Polish to appreciate. Here's a look at some Dyngus Day activities in Buffalo.