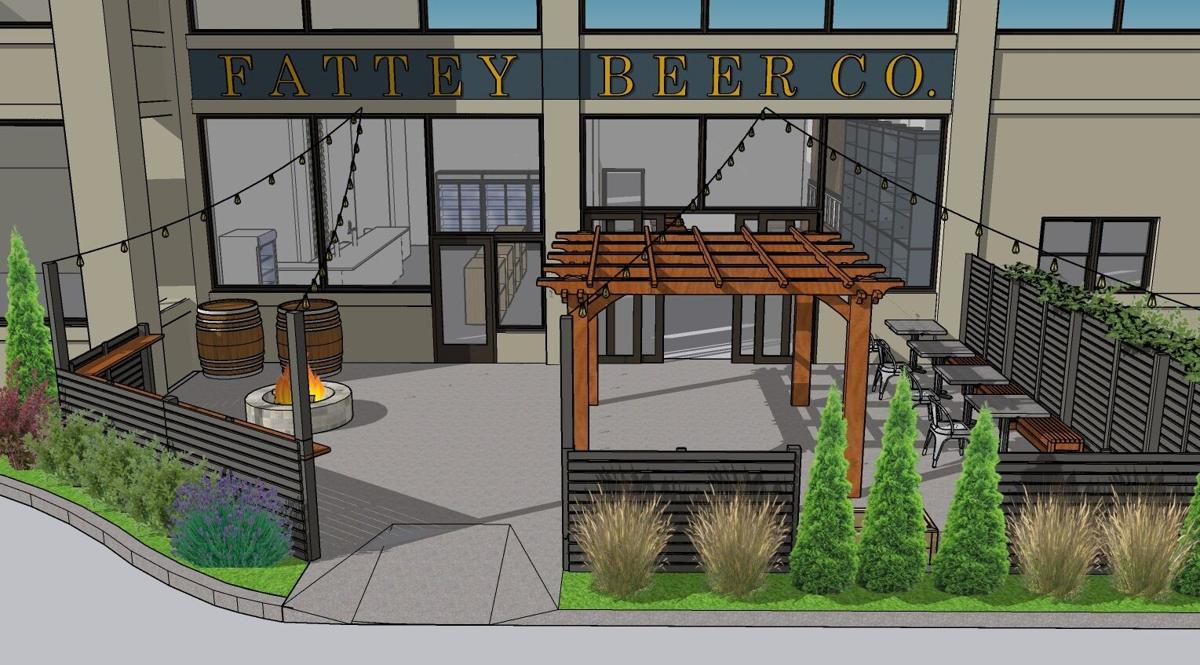 Craft-beer delivery as a means to stay afloat during Covid-19 shutdowns broadened the scope of interest in Fattey Beer Co., which was operating hybrid models – essentially craft-beer bar meets beer store – in the Southtowns and downtown Buffalo. Owners Nik Fattey and Chris DiCesare did much of the delivering, which allowed them to meet customers and vouch for their brand.
The wider range of customers and repeated requests for more locations – plus financial success and a model that could be replicated – has allowed founder Nik Fattey and several partners to announce this week new Fattey Beer Co. locations in North Tonawanda and Ellicottville, as well as Fattey's first associated food enterprise, Flaco Taco, in Orchard Park. They're all slated to open in June.
"We never closed one day during the pandemic," said Fattey, who opened the Orchard Park location in August. "The Fourth of July we were open, Christmas we were open. Even last March we were open, so we've been working hard for this."
Here's a breakdown of each of the three plans.
Fattey Beer Co. in the Wurlitzer Building, 908 Niagara Falls Blvd., North Tonawanda
Fattey was drawn to a vacant space in the iconic Wurlitzer building, situated between the Wurlitzer banquet space and Platter's Chocolates, in part because of the appeal of an outdoor patio under the looming tower – a former organ factory – which can be seen for miles on Niagara Falls Boulevard. Visual spectacles appeal to Fattey and DiCesare, as the downtown location sits in the shadow of the radiant Goldome.
The concept and layout will be similar to Fattey's Orchard Park location with a beer library sporting hundreds of craft beers, a discount beer fridge, rotating bar taps and a mug club plus seating for roughly 48 inside and 48 outside. Teresa Belbas joins DiCesare and Fattey as the partners in the North Tonawanda spot.
The food options will have an emphasis on snacks such as pretzels, charcuterie and chips and salsa, among other grab-and-go goods, from Flaco Taco. 
Fattey Beer Co. in Ellicottville, at 6696 Rte. 219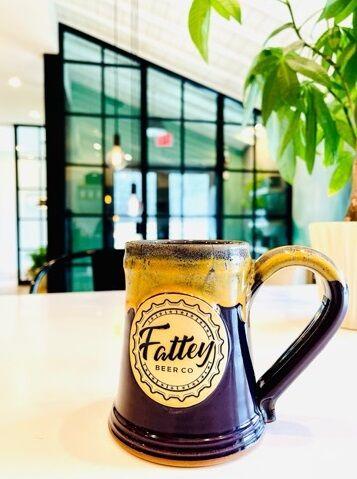 Fattey described the vibe of the coming bar-beer store in Ellicottville as a departure from the other Fattey locations. The 5,000-square-foot space embraces the outdoors vibe of the ski town and will feature a different color scheme. 
"It's in nature, our neighbors aren't a door away – they're an acre away," said Fattey, who is joined in the project by partners Tom Bestpitch, who's opening his own brewery in Orchard Park, and Philip Vogt.
A creek runs along the back of the venue, which was previously Groove Fitness. Amenities include a fire pit, outdoor seating and outdoor games such as cornhole in warmer months and potentially a curling rink during the winter.  The sprawling inside will allow the Ellicottville Fattey to host private events, something it hasn't had the room to do previously. "People will be like, 'This is a beer store?' " Fattey said.
The beer-to-go and delivery models will be key aspects of the Ellicottville location, and Fattey anticipates delivering regularly to chalets, rentals and ski houses.
Flaco Taco, 4211 North Buffalo St., Orchard Park
Fattey's first food operation, situated across the street from Fattey Beer Co. in Orchard Park, will serve two purposes: a fast-casual Tex-Mex option for lunch and dinner but also a home base to prepare foods for all Fattey Beer locations. 
The former Homegrown Bistro, which closed last December, appeals because of its outdoor deck, which can seat 60 people at full capacity; 16 may sit inside.
Chef Todd Lesakowski joins Fattey, DiCesare and the rest of the ownership group from the Orchard Park Fattey location – Matt English and R.J. Friedman – as partners in Flaco Taco, which translates to "skinny taco" as a contrast to "Fattey Beer." The restaurant's logo looks faintly like a taco but is a folded-up version of the Fattey bottlecap logo.
While it will be labeled a Mexican restaurant, Flaco Taco's fare will be inspired more by San Antonio and California-style Mexican fare with bowls, tacos, burritos, quesadillas and nacho trays. 
One inspiration from San Antonio is what Fattey calls the "puffy taco," a fresh fried shell that's soft-yet-crispy and substantial, not unlike the exterior of a pastelillo. A deep lineup of 25-50 salsas will be Flaco Taco's calling card; Fattey teased a peanut salsa as one of the more unusual choices.