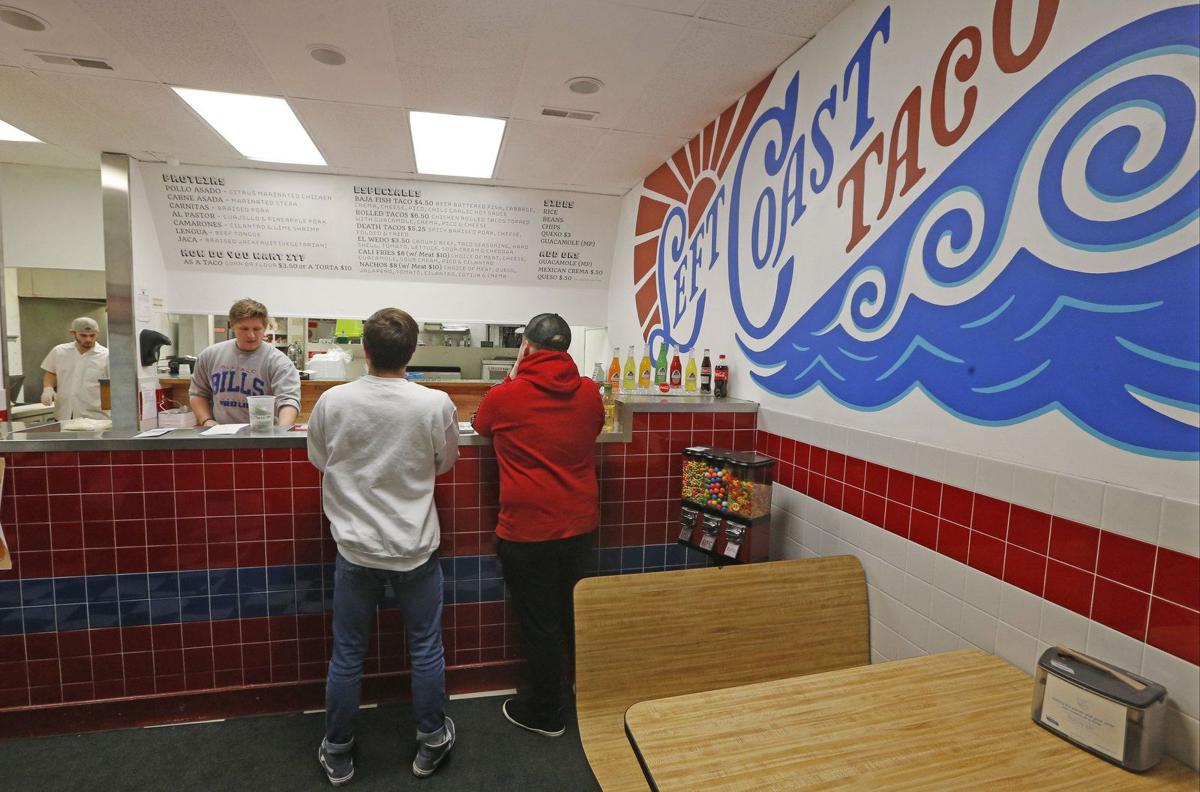 Reaping the benefits of a takeout-focused model that boosted business over the last 18 months, Left Coast Taco will soon graduate to a bigger space in East Aurora.
The taqueria, opened by Chelsea Root in 2018, has sealed a move from 603 Oakwood Ave. to 54 Elm St. and hopes to be open at the new site by the end of the year, confirmed Nathan Root, Chelsea's husband and general manager.
With limited seating for eight customers inside and four outside, the tight layout of the current Oakwood Plaza eatery hamstrung the growing demand for Southern California-style tacos. At the same time, however, it was the confined 1,200-square-foot space that caused the Roots to emphasize a small staff and takeout service from launch, helping them weather the Covid-19 pandemic. 
"We've had a strong following of regulars – people we know by name – and the town has kept us afloat through Covid and the road closure (of Oakwood Avenue) before that," said Nathan, who handles day-to-day operations at the taco shop. With the recent return of many Moog and Fisher-Price employees to the office, Nathan said his lunch business, on Thursday through Saturday, has escalated as well.
The future space – basically an empty shell right now, Nathan said – is the former Pet Project, set back from Elm Street next door to Elm Street Bakery. Although it's Nathan's first build-out for his own business, he helped design and execute the plans for Williamsville's Britesmith Brewing, which he documented on Instagram, before the restaurant-brewery opened in February 2020. 
For the Elm Street Left Coast Taco, Nathan will apply for a liquor license with the goal of introducing a bar focused on margaritas, Buffalo-brewed craft beers and classic Mexican brews. "We'll try to keep with the vibe of a low-key Southern California taco shop," Nathan said of the bar approach. "It will be simple and fresh."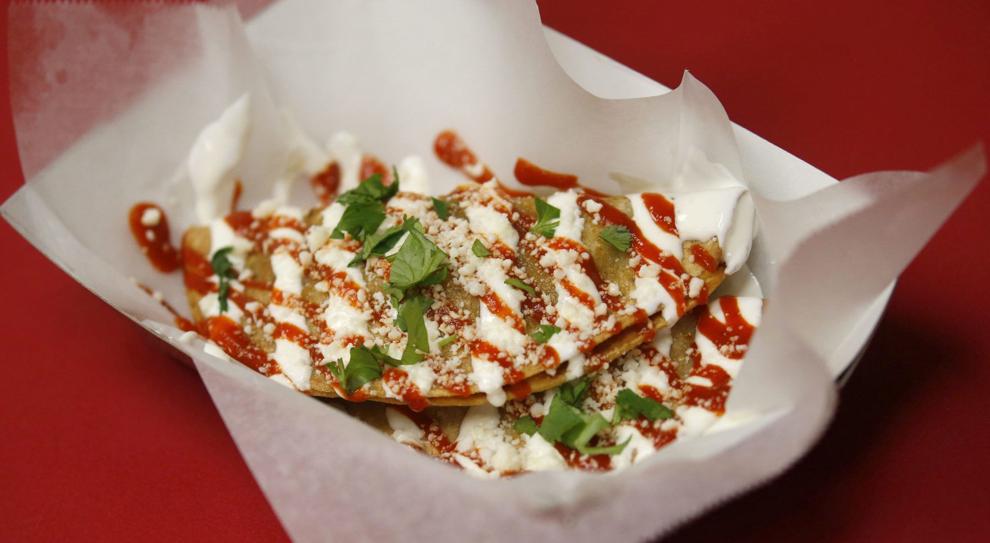 Left Coast's Baja fish tacos (beer-battered fish, cabbage, crema, cheese, pico and chile garlic hot sauce, $4.50) have long been the No. 1 seller, but Nathan's birria tacos – trendy slow-cooked beef tacos dunked in consommé (a spicy soup) – have sold out whenever offered (typically Mondays and Tuesdays). With a larger flattop and hood on Elm Street, Nathan aims to offer this popular preparation more often, as well as other taco specials. 
The Roots will continue operating Left Coast Taco on Oakwood Avenue until they find someone to assume their lease. It's likely the Oakwood spot will function until just before the opening on Elm Street. The new location is expected to have 12 seats at the bar, roughly 16-20 seats inside and some space for outdoor dining.