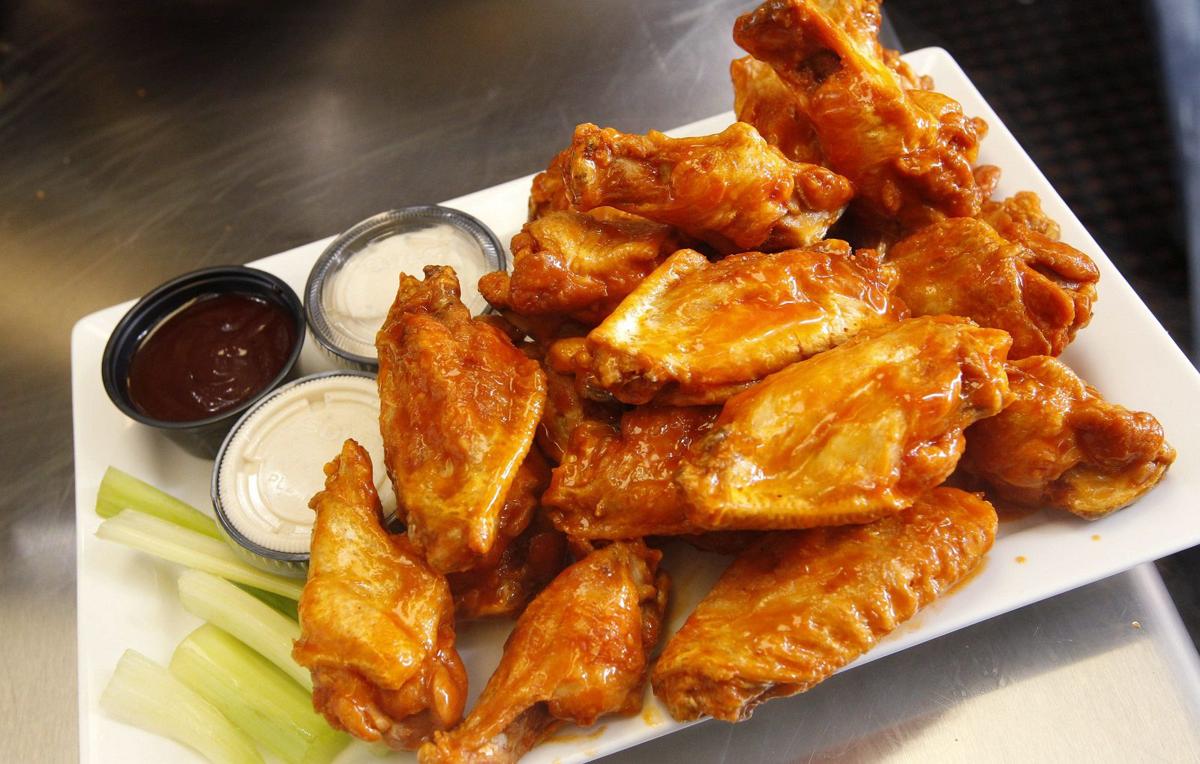 There were few better people to introduce the new Anchor Bar in Kennesaw, Ga., than Buffalo football great Darryl Talley. 
The Bills' "Spider-Man" signed autographs Thursday at a celebration of the newest Anchor Bar franchise, at 2708 Town Center Drive, representing the chain's third state of expansion beyond its Buffalo roots. Anchor Bar has two locations in Texas – San Antonio and Schertz – as well as in Frederick, Md.
"We wanted to launch the football season the right way with a Bills player down there, and Darryl Talley is a great representative of the Buffalo Bills, with that blue-collar work ethic," said Mark Dempsey, Anchor Bar's CEO and president of franchise and development.
The Kennesaw Anchor Bar has been announced as the third official Bills Backer Bar in the Atlanta, Ga., area, replacing the Duff's that closed this year. The new Anchor Bar – about 25 minutes northwest of Atlanta – soft-opened June 15, roughly six weeks after Atlanta resumed indoor dining due to Covid-19, but given its desired role as a place for Bills and sports fans to congregate, there's greater fanfare for the kickoff of the NFL season.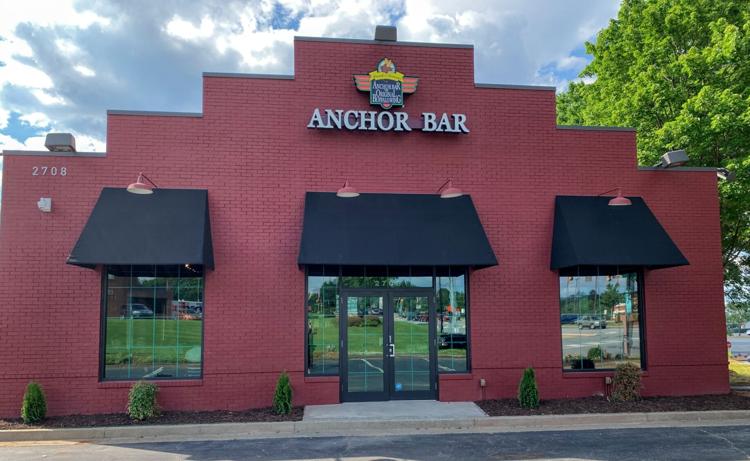 The Anchor Bars in Atlanta and Texas have not only encouraged the spread of Buffalo-style chicken wings, but even more so highlighted beef on weck, a sandwich barely known outside of Buffalo, Dempsey said. The out-of-state franchises are modeled after the original Buffalo location, sporting red brick exteriors, license plates on the walls and considerable Bills, Sabres and Bandits memorabilia.
Coincidentally, like the Anchor Bar in Amherst, the Atlanta-area location was converted from a Fuddrucker's.
In addition to the original spot, Buffalo-area Anchor Bar franchises are in Williamsville, Amherst, Niagara Falls, at the Buffalo Niagara International Airport in Cheektowaga and seasonally at Darien Lake. There are also four Anchor Bar franchises in Canada, and future locations are in the works in Orange, Calif., and Austin, Texas.
"Buffalo's expanding – a hometown restaurant – it's going to all different places across the United States," Dempsey said. "There are a lot of ex-Buffalonians in all these cities we're going into."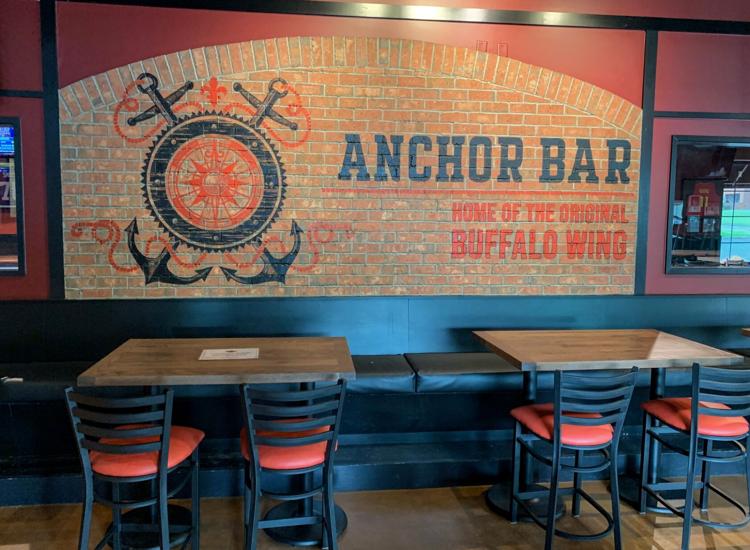 Widely believed to be the birthplace of the Buffalo-style chicken wing – although John Young's Mumbo wings deserve mention – Anchor Bar opened its first restaurant, at 1047 Main St., where it still stands, in 1935. It didn't fry its first wing until 1964, when owner Teressa Bellissimo got creative late one night to please her son and his friends.
Perhaps the best unheralded quote about the response to the first chicken wing: "The boys went ape," recalled Dominic Bellissimo, Teressa's son, to former News restaurant critic Janice Okun.
INFO: Anchor Bar, 2708 Town Center Drive, Kennesaw, Ga. (678) 838-1777. Hours: 11 a.m. to 10 p.m. Sunday through Thursday, 11 a.m. to midnight Friday and Saturday.
Stay up-to-date on what's happening
Receive the latest in local entertainment news in your inbox weekly!