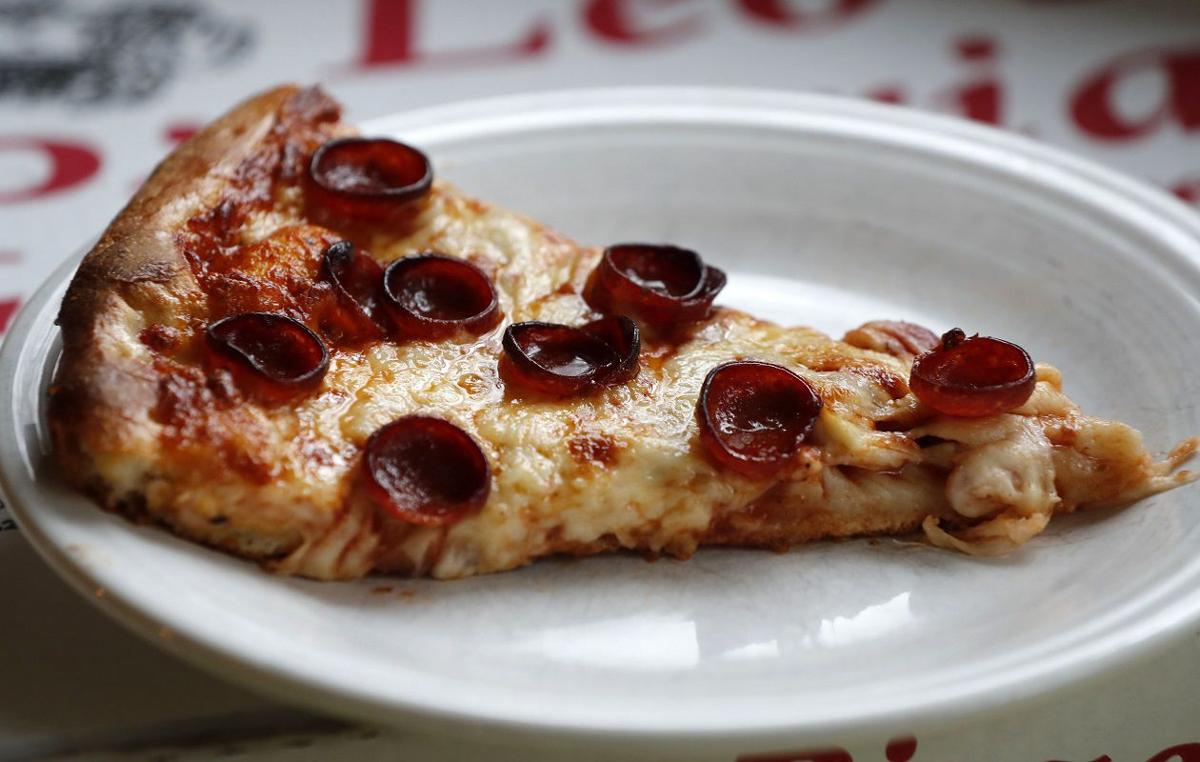 If Buffalo's pizzerias didn't have enough to worry about during Covid-19, a severe shortage – and rising costs – have plagued their search for cup-and-char pepperoni, a distinctive feature of Buffalo-area pizzas that's much less common around the United States.
"Cup-and-char is definitely a hallmark of Buffalo-style pizza," said Nick Argy, owner of Macy's Place Pizzeria, in describing the value of smaller pepperonis that curl up in the oven thanks to a collagen casing, resulting in crisp edges and a small cradle for tasty meat juices. "It makes our pizza what it is."
"A pepperoni pizza column?" my friend scoffed. "Why? They're all the same." After a brief mental review of our longstanding relationship, I did not smite him for his profane wickedness. Instead, I chose the path of education. Surely he was not the only one who would question the The Buffalo News' decision to run @SexySlices' search for the greatest
A large chunk of Buffalo pizzerias sources pre-cut, cup-and-char pepperoni through national suppliers, such as Margherita, the national brand owned by Smithfield, or Tyson Foods. While it's uncertain what exactly has prompted the specific cup-and-char shortage – a message sent to Smithfield was not immediately returned – some Buffalo pizza shop owners believe it's related to the Covid-19 pandemic's effect on supply chains, while an Eater.com story in August reported the shortage and rising costs were due to the cured meat's low profit margins pre-pandemic. Others think the cause relates to a worker shortage in production plants.
Some distributors have been able to partially fill orders of cup-and-char, but the national suppliers have been rationing the product heavily, prompting some pizzerias to turn to other approaches.
"I get two boxes a week instead of four," said Gino Pinzone, who's owned Gino's Pizza Place, at 351 Fries Road in Tonawanda, since 1983. "Margherita Fine Pepperoni is the closest to cup-and-char, but you have to slice it yourself." Pinzone said he and his small staff have been slicing four cases of the fine pepperoni each week to make up the difference.
Because Buffalo pizzerias are so committed to serving cup-and-char – "there was just no way we could go to the fat pepperonis," Argy said – sometimes that's meant swallowing higher costs in a trade-off. Macy's Place, which News Food Editor Andrew Z. Galarneau called one of the area's buzziest restaurants, has formed a relationship with Buffalo-based Battistoni Italian Specialty Meats, which has come through where national suppliers fell short.
"Luckily Battistoni hasn't had any hiccups here with production, so they stepped right in and were able to supply us for the last month," Argy said.
Tricia-Lynn Pascia, who works in sales and marketing for Battistoni, said Macy's is one of two prominent local pizzerias that have turned to Battistoni for cup-and-char after difficulties with their prior distributors. "These are obviously horrible circumstances, but we're happy to work with these local companies as we've loved eating their pizzas."
Pascia noted Battistoni isn't immune to the difficulty sourcing raw materials for their specialty meats, prepared in a 47,000-square-foot plant on Dingens Street, as well as the "skyrocketing" prices for those materials. But their perseverance has meant more Buffalo accounts – a function of local businesses supporting each other during adversity, she said – to help offset the financial strain, as has huge spike in demand for cup-and-char pepperoni in Canada.
Not all pizzerias are affected by the shortage, as Picasso's has long had hand-sliced full stick pepperoni for its pies, sliced in house the same way Gino's Pizza Place is doing it now. "We like the way the hand-cut pepperoni looks and performs for our signature Buffalo-style product," said Marc DiGiore, chief marketing officer for Picasso's.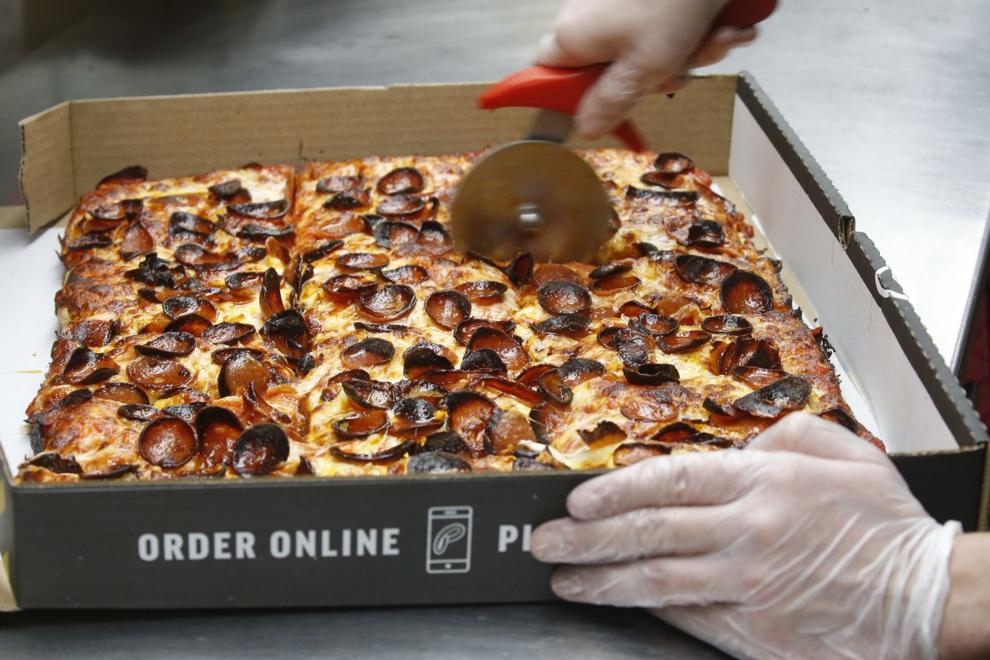 Margherita's lack of supply has been felt by Buffalo's restaurant suppliers, too, said Gordon's Restaurant Market meat and deli employee Craig Brown, who worked in restaurants for 40 years before taking his current job, on Elmwood Avenue in North Buffalo. On Thursday, Brown awaited delivery of more than 20 cases of cup-and-char, but admitted uncertainty as to whether it would arrive.
The Gordon's representative said he's regularly fielded phone calls from Buffalo pizzeria owners inquiring about the depot's stock, particularly from the hotbed of pizzerias on nearby Hertel Avenue, but the fulfillment of orders has been unpredictable, with supply vanishing rapidly once it arrives. The prices have soared, too, with cup-and-char rising roughly $5 to $7 per bag and $12 per case since the pandemic began.
"There's plenty of the other pepperoni in stock," said Brown, who appreciates Buffalo's passion for cup-and-char.