Clarksburg Cider, Western New York's newest cidery, is out to prove that hard cider is a true year-round beverage, and not just something reserved for autumn.
"I never saw it as a fall product. There's so much more to it than just that," said head cider maker Eddie Graves.
Through a combination of traditional and nontraditional ciders, including fruited and barrel-aged, and a variety of unique cider-infused dishes and cocktails created at the Lancaster taproom, Clarksburg is hoping to put cider first in the minds of anyone looking to experience something unique.
Clarksburg, named for the Town of Eden hamlet that hosts the family orchard of CEO and owner Michael Robb, originally had much smaller plans, but expanded to the full-service restaurant and cidery it is today after discussions with the public and fellow businesses.
"We were originally going to have a few taps and charcuterie, but there was such a demand to have another dining option with this corridor starting to take off," said Vice President Bryan LaFauve. "Lancaster is absolutely exploding in terms of population. We saw this as an opportunity to be able to provide cider year-round, which is a problem right now."
Brewing on a custom-built brewhouse from Vance Metals in Geneva, N.Y., Clarksburg takes a lagering approach to its ciders, said Graves, who explained that the cider is fermented low and slow. It takes more time, but ultimately produces a higher yield.
Clarksburg's traditional ciders include dry, semisweet and Savory Citrus. As part of its nontraditional cider line, Clarksburg gets experimental with flavors such as Pineapple Hibiscus, Watermelon Mint, Cranberry Ginger, Golden Maple and Dry Hopped, brewed with New Zealand Wai-iti hops, a cider that beer fans might gravitate toward. Current seasonals include Golden Maple Cider and Cranberry Ginger Cider.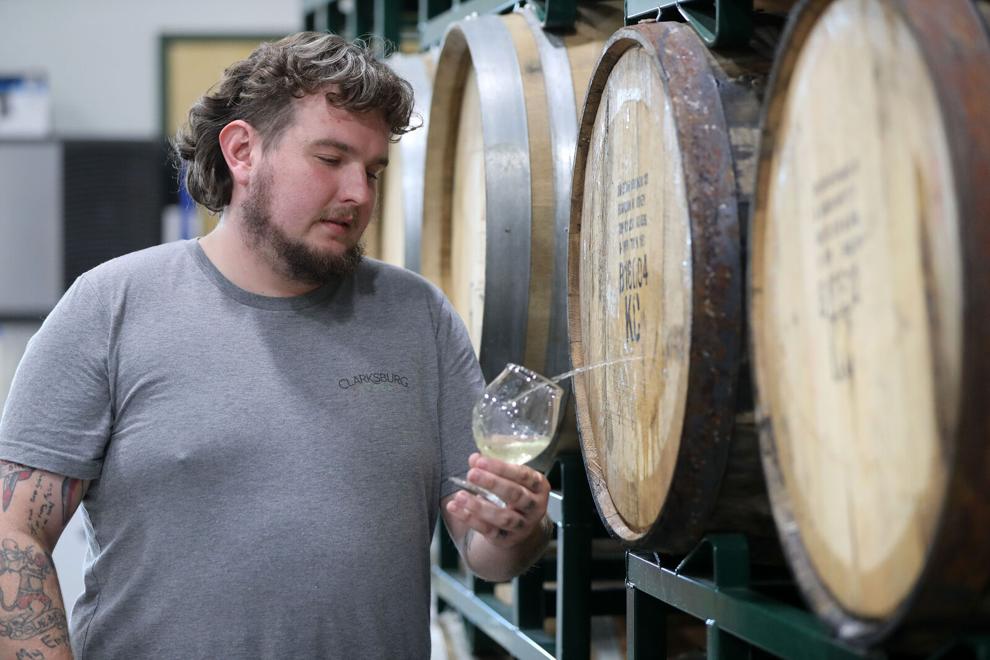 There are plans for a variety of barrel-aged ciders, including some aged in tequila barrels, Cabernet Sauvignon barrels and bourbon barrels from Knob Creek, Basil Hayden's and Buffalo Trace.
In addition to its own cider, Clarksburg features cider from other local cideries, as well as a selection of beer and cider cocktails, such as a Cider Old Fashioned, Savory Dirty Martini and Cider Mai Tai.
The taproom menu includes cider-infused dishes like poutine with cider gravy and a brick-oven pizza with cider onions. Shareable plates include Cider Steamers with Littleneck clams, roasted garlic butter, savory Citrus Hard Cider and herb broth. A pork chop entrée has cider onion and apple chutney, sprouts with sweet potato wedges.
"We're trying to do things a little bit differently," said General Manager Jon Robare, adding the menu will change with the seasons. "The whole concept of the taproom is elevated but approachable, but this is our car showroom and we want to serve great cider and pair it with great food and hospitality. We are looking to make an amazing experience for our guests."
Clarksburg also offers a sprawling and bucolic space to enjoy all of their ciders, which features plenty of outdoor seating, as well as fire pits and cornhole boards.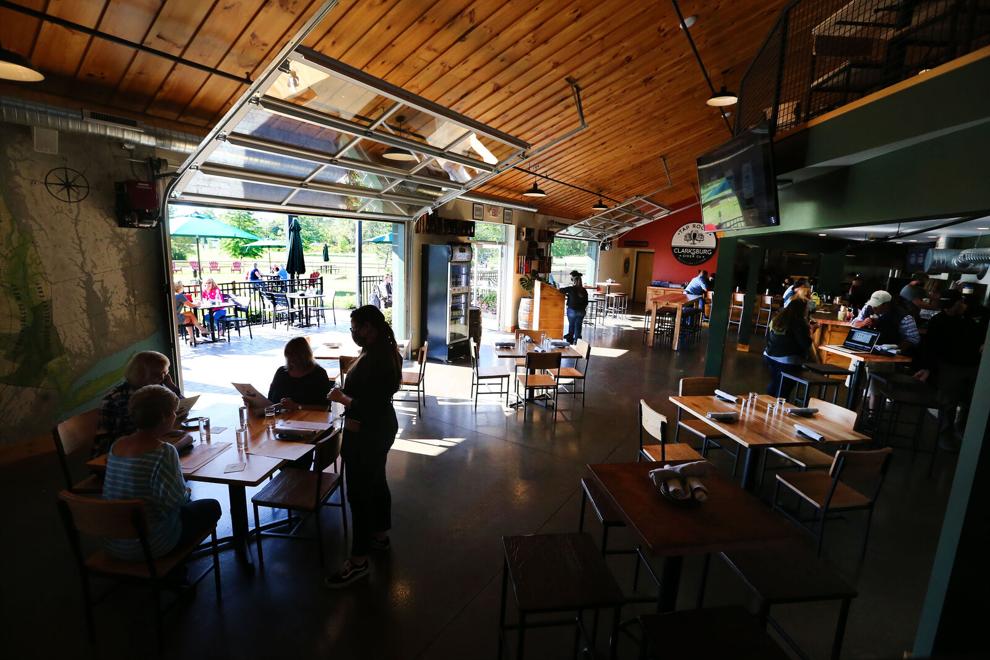 "We like to say, 'approachable but elevated,' " LaFauve added. "We want people to come here and have an experience that makes them want to come back again and again."
4493 Walden Ave., Lancaster (716-317-9779)
Hours: 4 to 10 p.m. Wednesday through Friday and 2 to 10 p.m. Saturday.