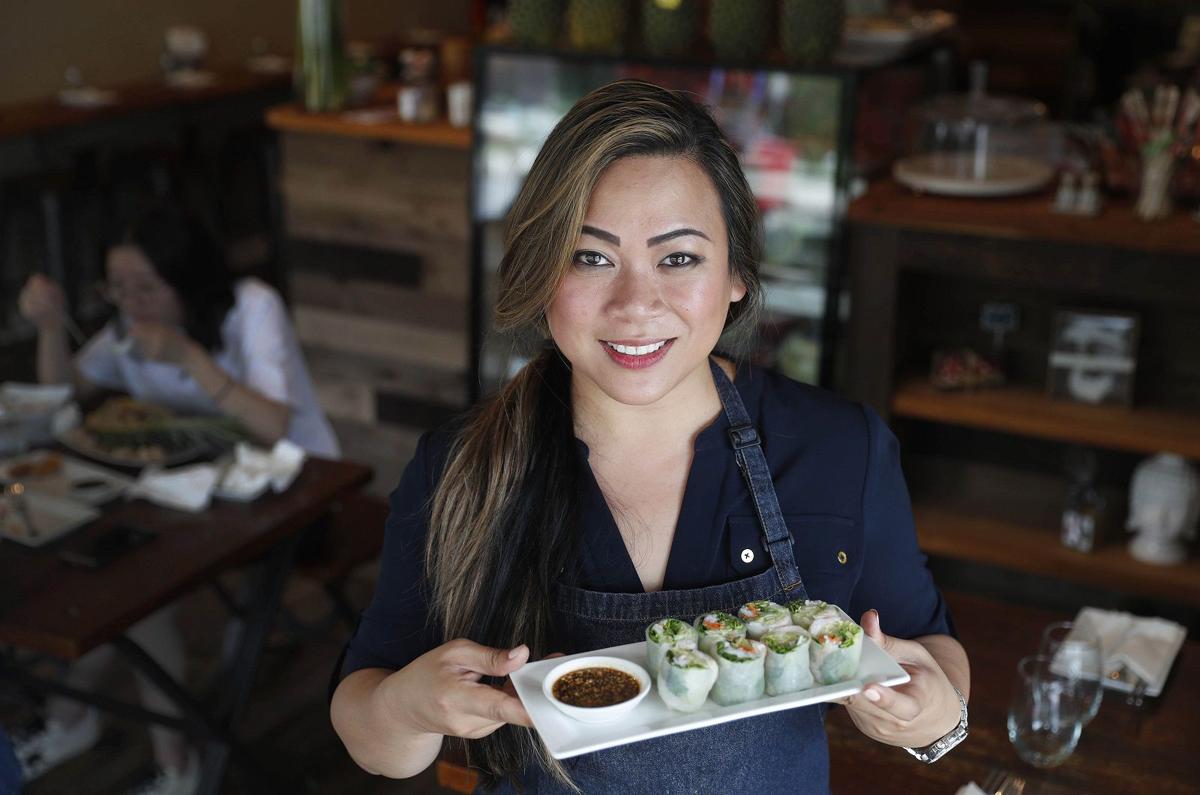 When Ciminelli Real Estate exercised a clause for removal in the leases of their commercial tenants from two buildings at the corner of Elmwood and Potomac avenues, Rin Suphankomut's restaurant – Rin Thai Bistro – was one of a handful given three months to leave.
Suphankomut eyed other spaces in the Elmwood Village with the aim of staying in the same community, then scoped out downtown, but ultimately could not find a suitable spot. Rin Thai Bistro will move to 4446 Main St. in Snyder, part of the Snyder Pointe plaza, just east of Daemen College, that previously housed Organic 3 Café and Everything Elmwood.
Suphankomut's last day at 988 Elmwood Ave. will be Jan. 2. She's open noon to 9 p.m. Tuesday through Saturday, for takeout only. Rin Thai Bistro is expected to open in its new location sometime in February, with Suphankomut's eight current employees making the trek, too. "I don't want to be closed that long," she said. "My employees need to work."
While two spaces were available in the commercial plaza in Snyder, Suphankomut picked the former O3, which is roughly 1,800 square feet, more than double her space on Elmwood.
Suphankomut faces a challenging physical transition, just a few years after converting the former Gelateria Luca into a functioning restaurant. Transforming a café set up for smoothies and light bites into a full-blown restaurant will require new equipment and significant renovation.
Rin Thai Bistro's wildly popular pad Thai and more unusual, authentic delicacies have earned significant praise.
"We'll try to do the same as much as possible," Suphankomut said. "We'll stay small and make sure the quality is still there. When you do too big, quality is no longer there."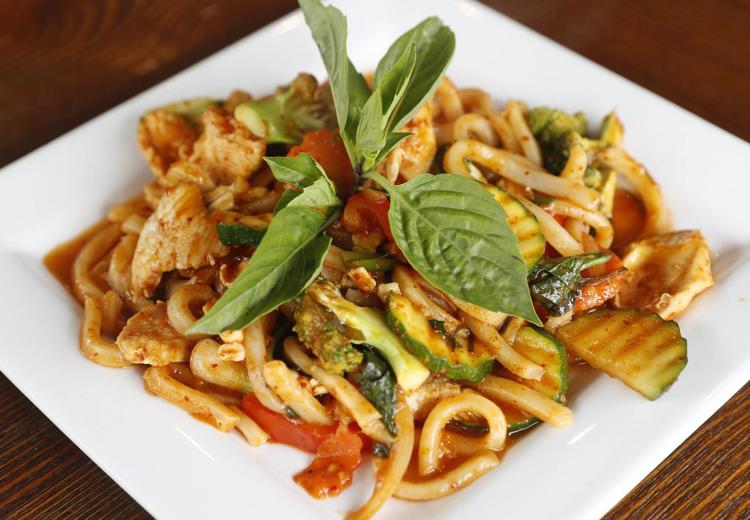 Asked for delivery pad Thai in Amherst and Williamsville, I turned to my research and my readers. This is digital journalism, leveraging the fact that we know more than me. I'd already read social media for hours, noting who signaled takeout capabilities. Put up a post, collated replies and questions. Punched out phone calls for question marks, added more
In his 7-plate dining review, News Food Editor Andrew Z. Galarneau raved about Suphankomut's culinary skill and level of devotion. "The food? Pretty darn good. Top it off with a personable, detail-obsessed owner on the floor, eager to share new exotica with willing customers, and I'd say Elmwood made out on the trade."
The trade referred to Suphankomut's decision to close the King & I in Snyder, the sit-down restaurant she helped run from 1998 to 2016, at locations on Harlem Road and then Kensington Avenue, in favor of molding the smaller, quicker spot, Rin Thai on Elmwood. Relative to the King & I's last location on Kensington, Rin Thai Bistro's new Snyder spot will be about a mile away.
Old location, at 988 Elmwood Ave., closes Jan. 2. Elmwood hours: Noon to 9 p.m. Tuesday through Saturday, for takeout.
New location, at 4446 Main St. in Snyder, expected to open in February.