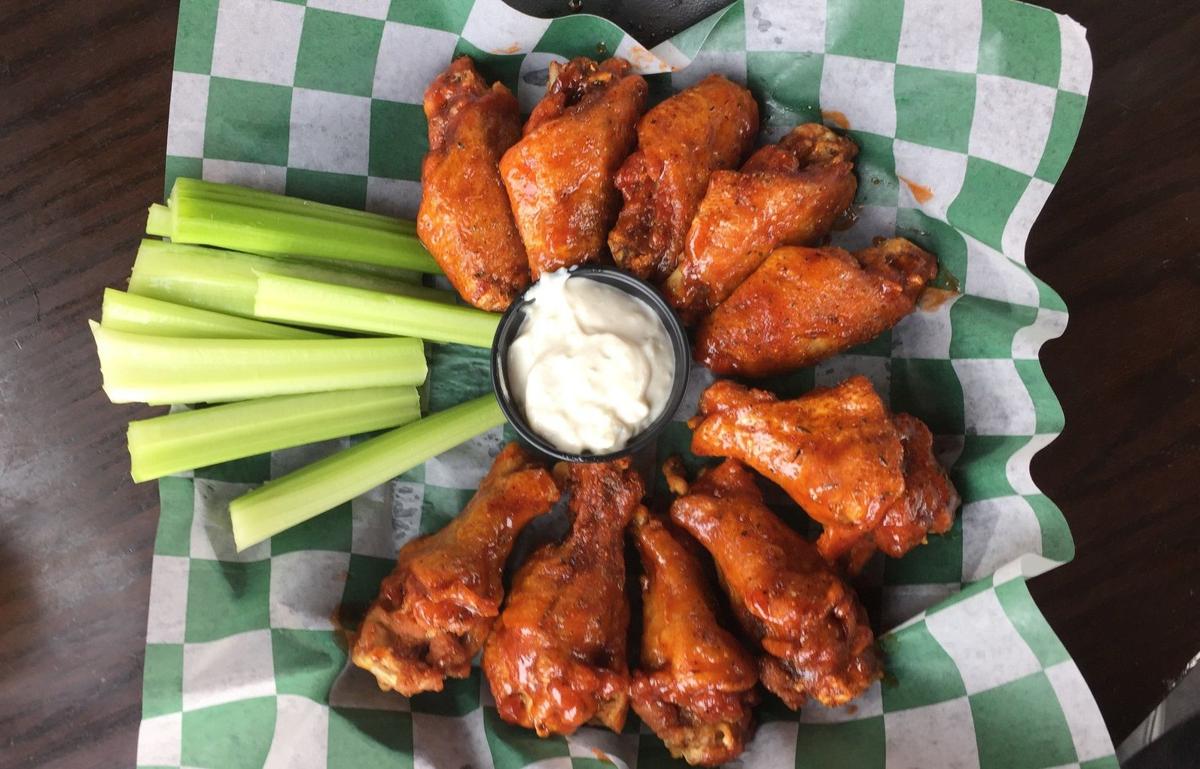 Deep-fried chicken wings tossed in cayenne hot sauce have long been Buffalo's culinary ambassador to the world, and the number one eating mission of visitors to the Queen City.
Now the region's marketing bureau is offering wing pilgrims guidance: the Buffalo Wing Trail.
Including 12 stops selected by Visit Buffalo Niagara, the trail leads from Elmo's in Getzville to East Aurora's Bar Bill, with seven Buffalo stops, starting with wing originator Anchor Bar.
Variations on the original are celebrated, like double-dipped Elmo's wings and what the list refers to as Bar Bill's "painted wings."
The trail's other nine stops, and their nominated specialties as described by the list: Blackthorn Restaurant (South Buffalo wings), Coles (classic wings), Doc Sullivan's (Smitty wings), Duff's (very, very hot wings), Gabriel's Gate (old-school wings), Gene McCarthy's (blue cheese wings), Glen Park Tavern (Sicilian wings), The Lenox Grill (Korean barbecue wings), and Mammoser's Tavern (Special Sauce wings).
The bureau assembled its list by polling Facebook followers and checking out contenders in person.
"With the success of food and beverage trails across the country, Visit Buffalo Niagara felt it was a no-brainer to launch what we're calling 'America's Tastiest Drive' as a way to call attention to Buffalo's amazing food scene," Visit Buffalo Niagara head Patrick Kaler said in a news release.
The trail will be the focus of an advertising campaign that includes spots in Ontario, Pennsylvania and Ohio, and elsewhere in New York State. Visit Buffalo Niagara will ask trail followers to post wing photographs to Instagram with the #WingBUF tag, and award prizes like T-shirts to participants.
Buffalo Wing Trail brochures will be available at the Buffalo Niagara Visitor Center at the corner of Washington and Clinton streets and in tourist brochure racks. Visitors planning their itinerary can use the BuffaloWingTrail.com website and @Buffalowingtrail on Instagram.
"The Trail features a tremendous variety of wing flavors and styles and some of the coolest corner taverns you'd ever want to hang out in," said Drew Cerza, founder of the National Buffalo Wing Festival.
"I guarantee that if wings are one of your favorite foods, Buffalo is going to be one of your favorite places."