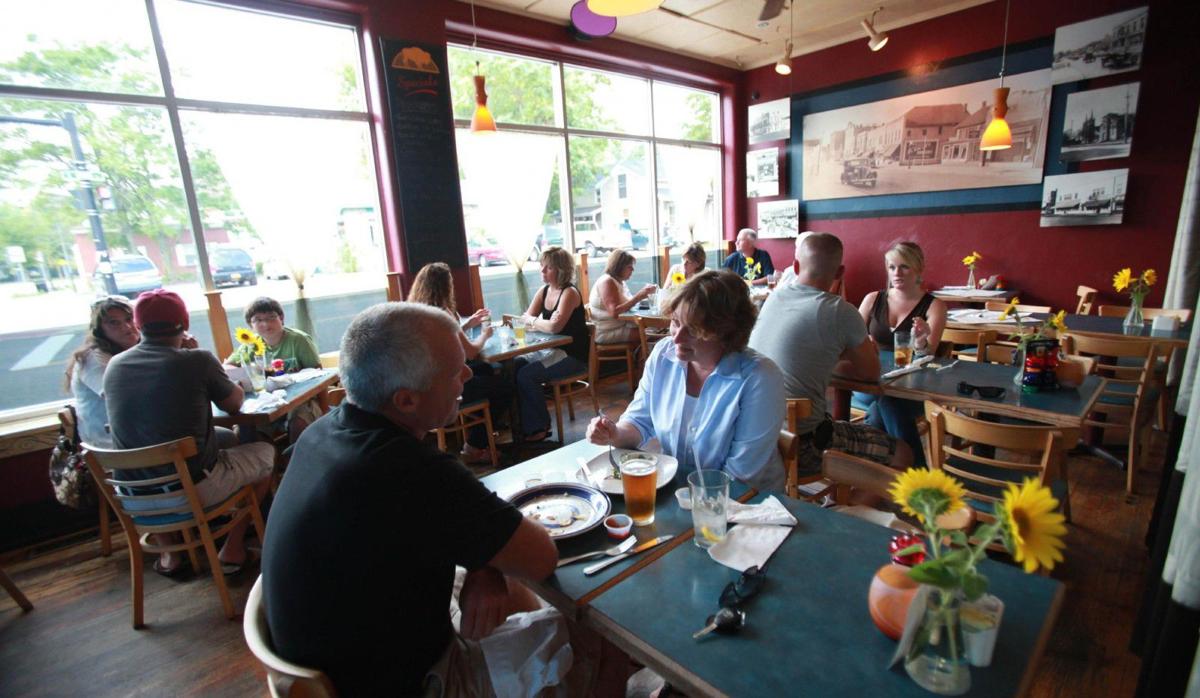 Following extensive interior renovations at 61 Buffalo St., the restaurant will double its seating with a second-story space including a second bar, said Andrew Murtha, Hamburg Hospitality Group general manager. There's also plans for a second-story deck above the alleyway alongside the building. Carte Blanche will have about 86 seats, when Buffalo Street Grill had 40, he said.
Working with owners Tim Sardinia and Pat McKee, Murtha hopes to have Carte Blanche open by summer.
"We feel like it's time for Hamburg to graduate to a finer scale of dining, and we think it's ready for it," said Murtha. "We're trying to show people something new, and make them feel comfortable at the same time."
The menu isn't set, but Murtha said he wanted to include as much locally raised produce as possible, and local pork. Getting locally raised pigs on the menu as smoked ham sandwiches and sausage is among his goals, he said.
Dining opportunities are looking up in Hamburg, as work continues on Grange Community Kitchen, around the corner at 22 Main St., from former Elm Street Bakery chef Brad Rowell.
Stay up-to-date on what's happening
Receive the latest in local entertainment news in your inbox weekly!