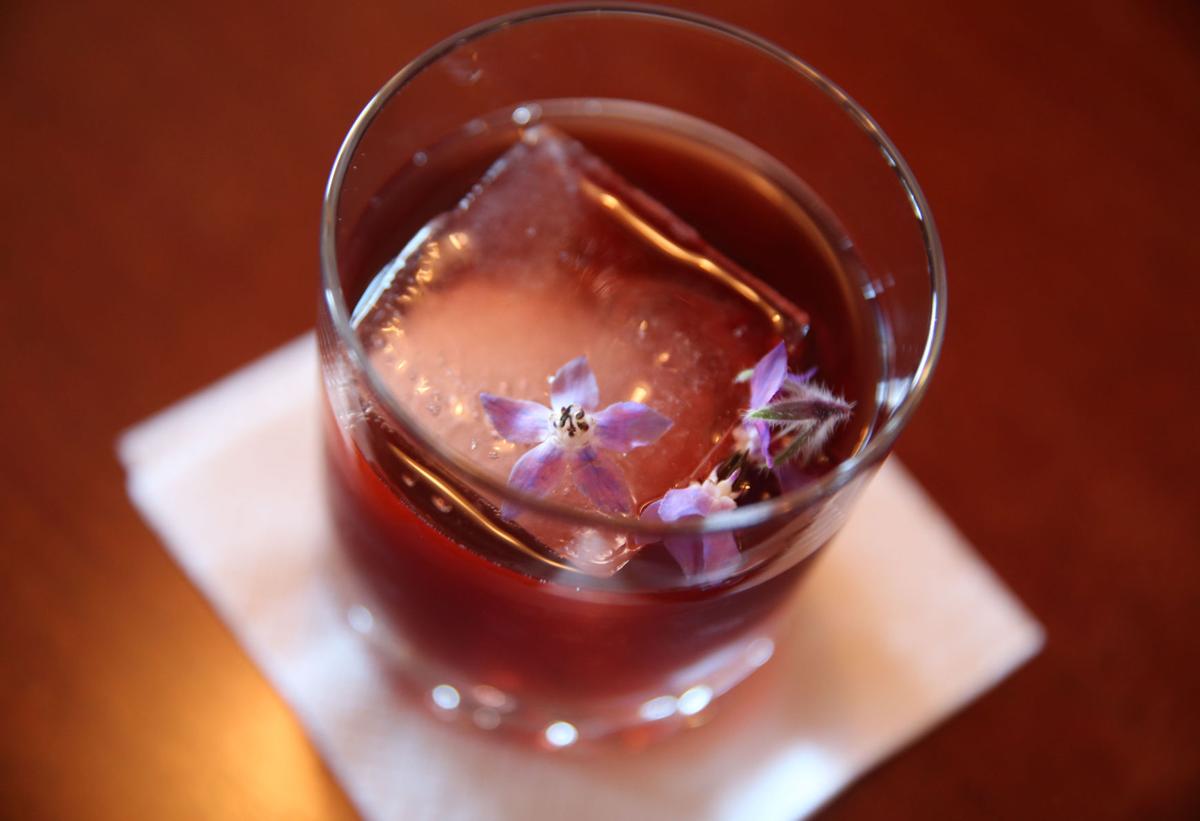 Buffalo loves cocktails. Throwing a few back in a parking lot pre-Bills game. Enjoying a tipple at the corner watering hole after a long week. Tasting craft concoctions at any one of the burgeoning options. Western New York is always up for a few drinks. From 4 to 7 p.m. Nov. 13, up to 750 cocktail enthusiasts can put their tastebuds and voting fingers to task at StepOut Buffalo's Buffalo Cocktail Classic at The Foundry Suites.
"This event is going to be unlike anything Buffalo and Western New York have ever seen before," said SOB Creative Director Lauren Spoth. "We created a fully immersible experience that lets attendees interact with local businesses in ways that are actually fun and it's the first time ever that people will be able to taste 12 brand new craft cocktails that each bar is making and debuting for the very first time, all under one roof."
The BCC came about as a sister event to the Buffalo Bloody Mary Fest SOB launched last spring, in which attendees can taste cocktails made with local Tommyrotter Gin and vote for their favorites. Spoth explained that SOB decided to host a cocktail event because its staff felt craft cocktails deserved their moment in the spotlight, alongside a wealth of local wine and beer events.
Tommyrotter Distillery has provided the base spirit for all cocktails, but the recipes are limited only by the creator's imagination. "We're very excited for the event," said Tommyrotter co-owner Bobby Finan. "It's great to get a community of people together who are passionate about the world of spirits and cocktails."
The BCC will showcase the talent, creativity, uniqueness and nerve of 12 bars and restaurants – chosen by SOB staff on those criteria – for a chance to be crowned best in Western New York. There will be three categories in which to vote, and SOB has created a proprietary app to allow guests to weigh in, right on their smartphones.
"To be clear, it's a very friendly, lighthearted competition," Finan said. "We're looking forward to trying the bars' concoctions and connecting with Tommyrotter supporters."
In response to feedback on the Bloody Mary Fest, the event will feature water stations, food from The Foundry and Lomo Lomo Food Truck and additional seating. A new VIP section, which is already sold out, will also offer a private bar, food, an exclusive entry and giveaway from The Foundry.
"The vibe at The Foundry Suites perfectly matched the vibe we were going for, for this event – cool, modern, sophisticated, chic," Spoth said. "We really wanted to give an event based around craft cocktails, which embody all of those things, a venue that equally matched what craft cocktails are in its ambiance, and The Foundry Suites does that beautifully."
Vendors including Barrel + Brine, Makers & MUSEJar, Studio Hue, SPACE and The Establishment will be selling their wares and offering mini-classes for what Spoth hopes will create a more interactive experience, in addition to tasting opportunities. DJ Christian Martinez will set the mood behind the turntables.
"We've received the craft cocktails each bar will be featuring and there are some really creative out-of-the-box ones people are really going to love," Spoth said.
What: Buffalo Cocktail Classic
When: 4 to 7 p.m. Nov. 13
Where: The Foundry Suites, 1738 Elmwood Ave.