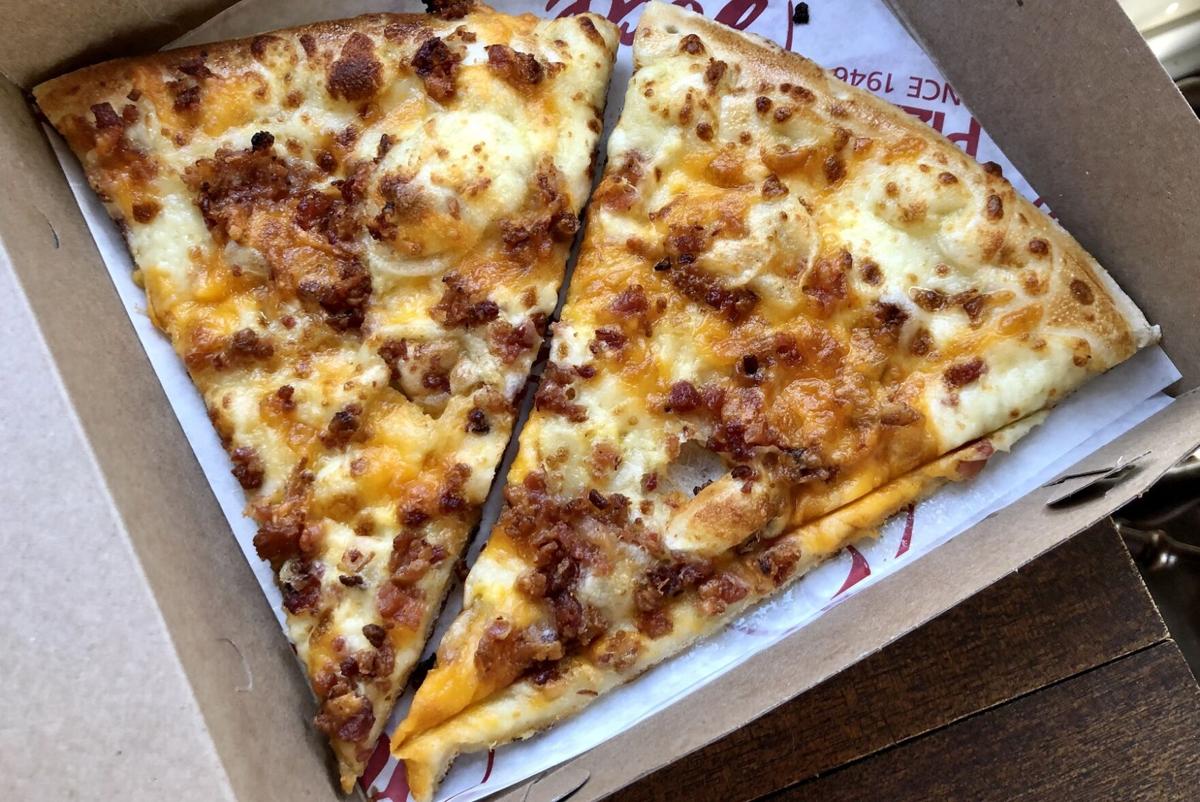 The City of Buffalo has not boasted a standalone Bocce Club Pizza location since the 2011 death of owner Rudy Sacco – until now.
Bocce Club Pizza has opened at 235 Delaware Ave., next to Starbucks at the corner of Chippewa Street. Hours are 9 a.m. to 7 p.m. daily, at least initially, as they're expected to expand in December following the soft-opening phase. It will be takeout and delivery only, as there's no room for seating inside, especially during the Covid-19 pandemic.
"We're excited to be back," owner Jim Pacciotti said. "It's kind of a new thing for us – we're more of a slice at lunchtime business for the downtown office buildings, but we're just going to feel it out."
For longtime Bocce fans, the biggest changes for the downtown location include an early opening time – other Bocces typically open at 10 a.m., while the Delaware Avenue location opens at 9, and potentially even earlier in the future, Pacciotti confirmed on opening day.
The biggest draw to 235 Delaware Ave., Pacciotti said, was precious free parking spaces in the thick of downtown; Bocce has four or five reserved spots, the owner said, but the pizzeria shares the others in the lot with Starbucks.
The grand-opening menu of the downtown spot features breakfast pizzas and dessert pizzas – available initially as slices only – which aren't available at either Northtowns locations. On opening day, a mozzarella-and-cheddar base was topped with bacon, but Pacciotti said other toppings – such as sausage and ham – will be rotated in soon. For dessert pizzas, a cinnamon roll variety is expected to be popular out of the gate, but there could be other options.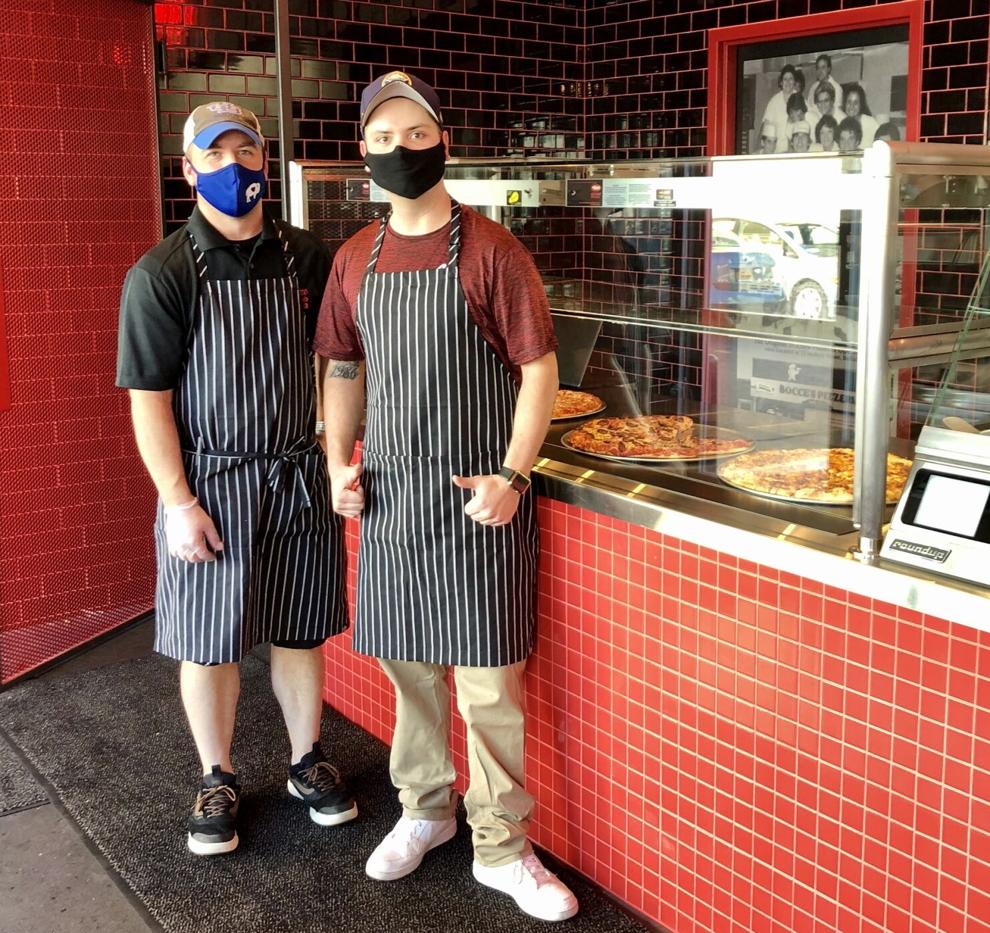 "We're excited to see if the breakfast pizza business takes off, especially with the Starbucks next door," said manager Mark Massett, who runs the Delaware Avenue site with Chris Gasz after they both worked for Pacciotti at the Bailey Avenue location. 
Bocce Club has been a Buffalo-area fixture since 1946, but its two Amherst locations – 4174 Bailey Ave. and 1614 Hopkins Road – have served as customers' only choices from Sacco's death until this year. The pursuit to return to downtown hasn't been without its setbacks, too; in 2018, Pacciotti's plan to reopen at 624 Clinton St., which housed a Bocce Club Pizza for decades, was nixed due to rezoning issues.
In August 2019, Pacciotti settled on 235 Delaware Ave., a small space in the downtown business district dedicated to takeout and delivery, and after a year of waiting, fans of the classic Buffalo pizza – known for its thick, sweet sauce – will be appeased. 
"I think [Jim's] going to kill it down here," Massett said.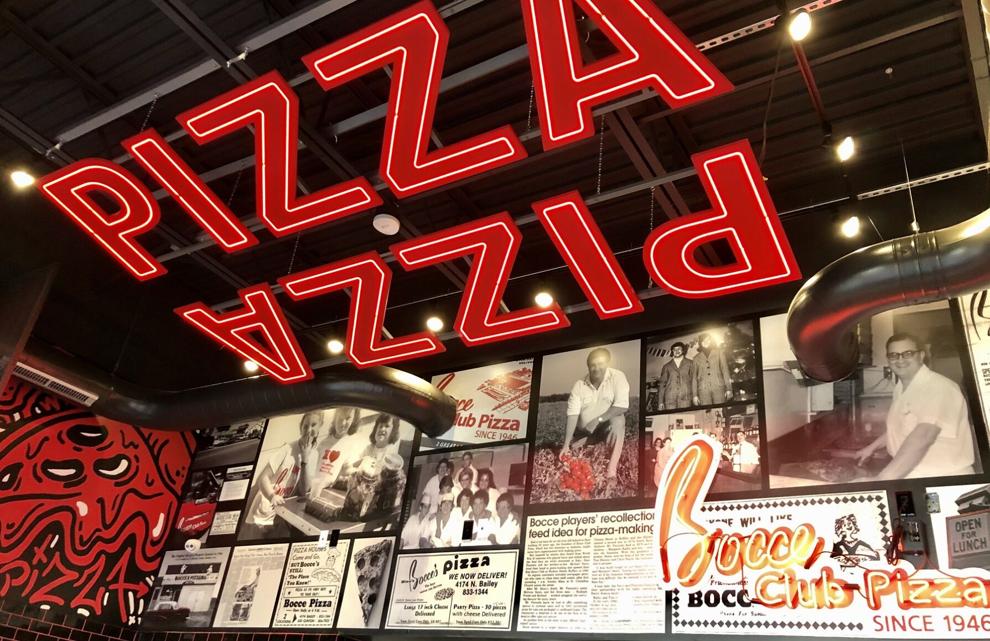 The Bocce brand made a bit of a stir this summer, even if it wasn't quite the opening of an official location. EXPO Market on Hertel's Bar Della Citta became the first Buffalo-area licensee of Bocce, beginning service Aug. 18 after extensive training by Bocce employees. A Bocce location has also been approved for the Buffalo Niagara International Airport.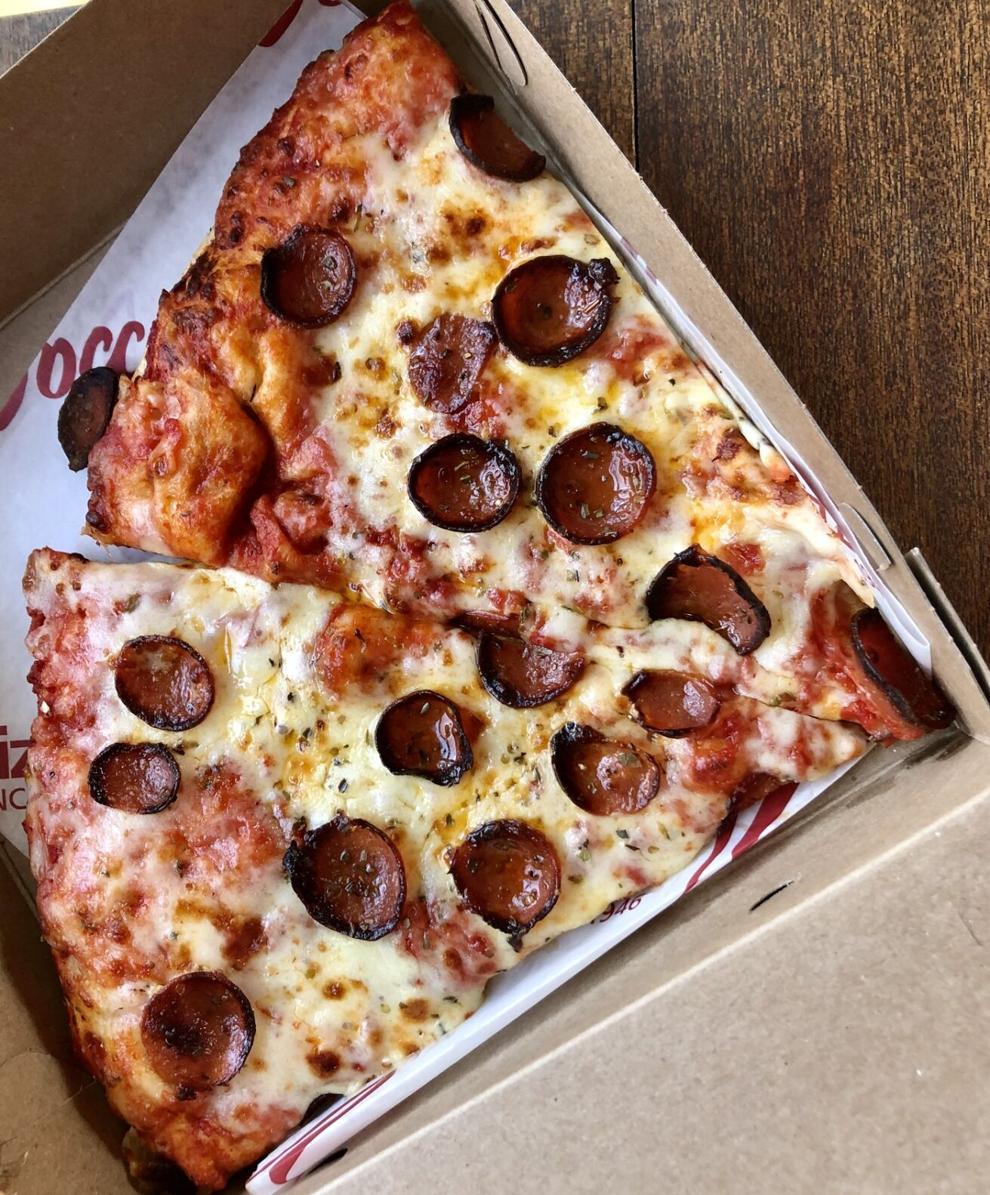 Read more of The News' coverage of Bocce Club Pizza:
INFO: Bocce Club Pizza, 235 Delaware Ave. (856-1946). Hours: 9 a.m. to 7 p.m. daily during the soft-opening phase.