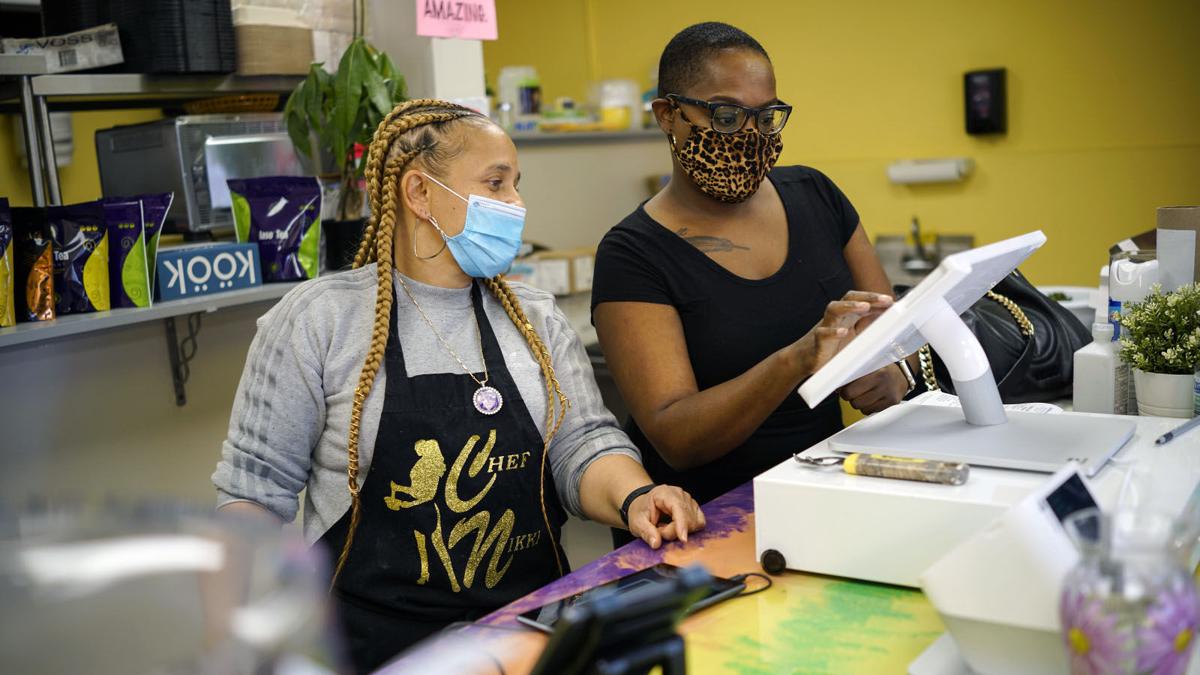 Owner Nikki Searles' motto/hashtag for Sunshine Vegan Eats speaks volumes: #GetVeganWasted. Call her an unabashed plant-based promoter, wellness guru, motivational speaker or a trailblazer for Black women in restaurants, Searles is ready to show off her food as she nears the first anniversary of her Jefferson Avenue business.  
For Black Restaurant Week, a celebration of Buffalo's Black-owned food businesses with a litany of deals that runs through Feb. 21, one of Searles' specials caters to plant-based eaters who might still have a hankering for the occasional Philly steak hoagie.
The Impossible Niyah – named after her 16-year-old granddaughter – features chopped Impossible meat, Sunshine's vegan cheese, onions, mushrooms, banana peppers and a hearty helping of secret sauce. Customers can snag two of them, with french fries, for $20.21.
"People that still eat meat come here just to buy it," Searles said of her top-selling item. "It's not easy to make, but I've got it mastered."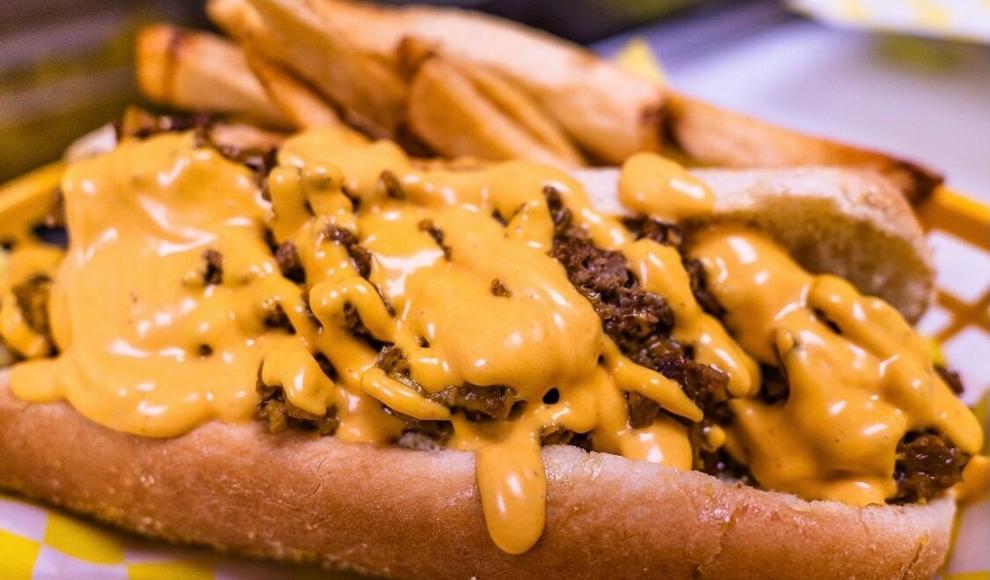 Perhaps more impressive from a culinary standpoint is another Black Restaurant Week feature: Searles' plant-based oxtails ($20.21 for BRW) mimic the soul comfort food by sautéing a blend of mushrooms, beans and jackfruit, with celery used to imitate the bones. (Also noteworthy: in her soybean wings, Searles uses sugarcane to represent the bones found in drumsticks or flats). Searles adds seasonings and a housemade gravy for additional flavor, then serves the vegan oxtail over rice, butter beans and cabbage.
A juice detox was the start of her personal vegan journey three years ago so it's only natural that Sunshine's broader menu includes fresh juices ($6-$9). They work in familiar ingredients such as turmeric, beets, pineapple, carrots, apple and ginger, with less-common flavors like thistle and burdock root. Soursop, the fruit of the evergreen tree, and Irish moss, a type of seaweed that can act as a thickening agent, are unusual inclusions in Searles' list of four smoothies.
Sunshine Vegan Eats is very much Searles' brand. She said she is proud of her role as plant-based pioneer for Black women in downtown Buffalo. Though she hasn't attracted too many dine-in customers in her small restaurant during the latter part of the pandemic, her takeout business has kept her afloat.
Amusingly, a Rochester family of vegans drove to Buffalo in January to celebrate a birthday with a meal from Sunshine, eaten on the tailgate of their pickup truck in her parking lot. 
Regardless of the avenue, Searles is eager to talk to customers about plant-based food and wellness, and intentionally blends her personal and professional life with motivational videos on Facebook each morning. 
"My social media is not just food – I let my customer base into my personal space, too," Searles said. "People are looking for me, they're leaving me messages saying, 'Man, I needed this this morning.' "
A sense of gratitude is evident, as well. Searles greets her social media viewers and customers with the phrases "great morning" or "amazing morning," proof that sunshine extends beyond her business name. 
893 Jefferson Ave. (725-0284). Black Restaurant Week hours: 11 a.m. to 8 p.m. Wednesday through Saturday, 11 a.m. to 5 p.m. Sunday. There are four or five tables spaced out for indoor dining. Sunshine is also on DoorDash.