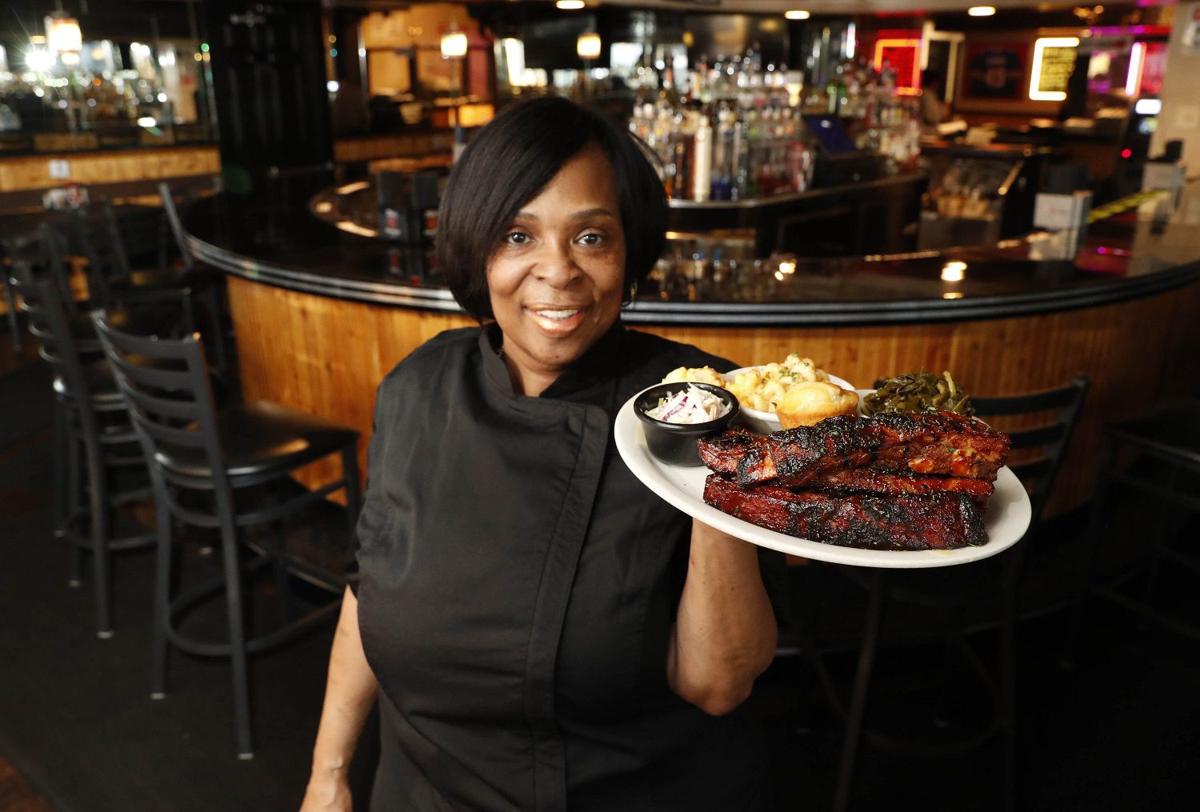 One thing is certain about families with nine kids: There's no such thing as a small meal.
Kim Collins-Jones, the second-youngest child of the large Buffalo family, wouldn't describe herself as the sous chef; she was more like the sidekick in the kitchen to her mother, said the now-owner of PhatCatz of WNY (965 Kensington Ave.).
Collins-Jones' restaurant is one of 14 Black-owned food-and-drink businesses in Buffalo taking part in Black Restaurant Week, an initiative through Feb. 21 led by Buffalo Urban League Young Professionals that encourages people to support businesses that have suffered disproportionately during the Covid-19 pandemic.
Starring among PhatCatz specials is a combo: four pieces of Southern fried chicken and two barbecue spare ribs ($20.21), served with choice of vegetable, mac-and-cheese, potato salad, cornbread and cole slaw. The barbecue ribs are baked in the oven, glazed in honey Cajun barbecue sauce and then charred on the grill. The fried chicken is flavored by seven seasonings.
In Andrew Galarneau's dining review last year, he said the combo was so large that it required two plates, and he didn't hold back his praise for the poultry.
"The fried chicken slaps, as the kids say these days," The News' food editor wrote. "Crunchy at the corners, skin worth eating as a first course, ungreasy dark meat the second, down to clean bone."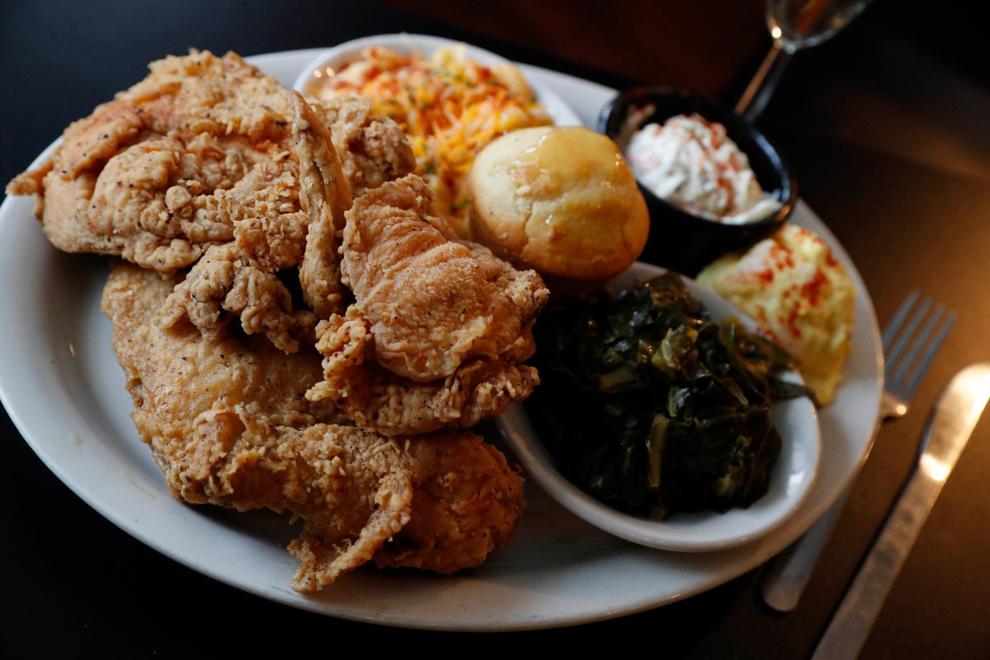 Thanks to participation in Black Restaurant Week, the combo's sales have risen by more than 60%, and Collins-Jones said customers have been pleased the Southern sampler often lends ample leftovers.
Instead of harping on the plight of Black-owned businesses, Collins-Jones sees BRW as a platform to spread her Southern heritage, which runs through both sides of her family. Her journey to opening a restaurant began with assisting her mother, Cassie Collins, the daughter of a Southern cook in Rutherford, Ala., in the kitchen from a young age, particularly on holidays when the menu was a daunting list of Southern favorites.
The PhatCatz owner picked up handy tips along the way – such as using fresh collard greens whenever possible – and she inherited a slew of her grandmother's and mother's recipes, like the one for PhatCatz's scratch-made honey buttermilk cornbread.
"They left a legacy and I too hope one day to do the same," Collins-Jones said.
Her father's side of the family hails from Pensacola, Fla., before uprooting to Buffalo to open several bars that sold soul food (Delish explains the slight differences between soul and Southern food). Collins-Jones remembers visiting her uncle's bar-restaurant, the Masten Eaton Lounge, on Saturdays throughout her youth, where her aunt served Southern fried chicken. 
The sense of family history, knit through Southern cooking, is dear to Collins-Jones, who said she wants more people to experience the cuisine she loves.
965 Kensington Ave. (235-8549). Hours for BRW: 1 to 8 p.m. Thursday through Sunday, takeout only.
Look back at the Black Restaurant Week series so far: