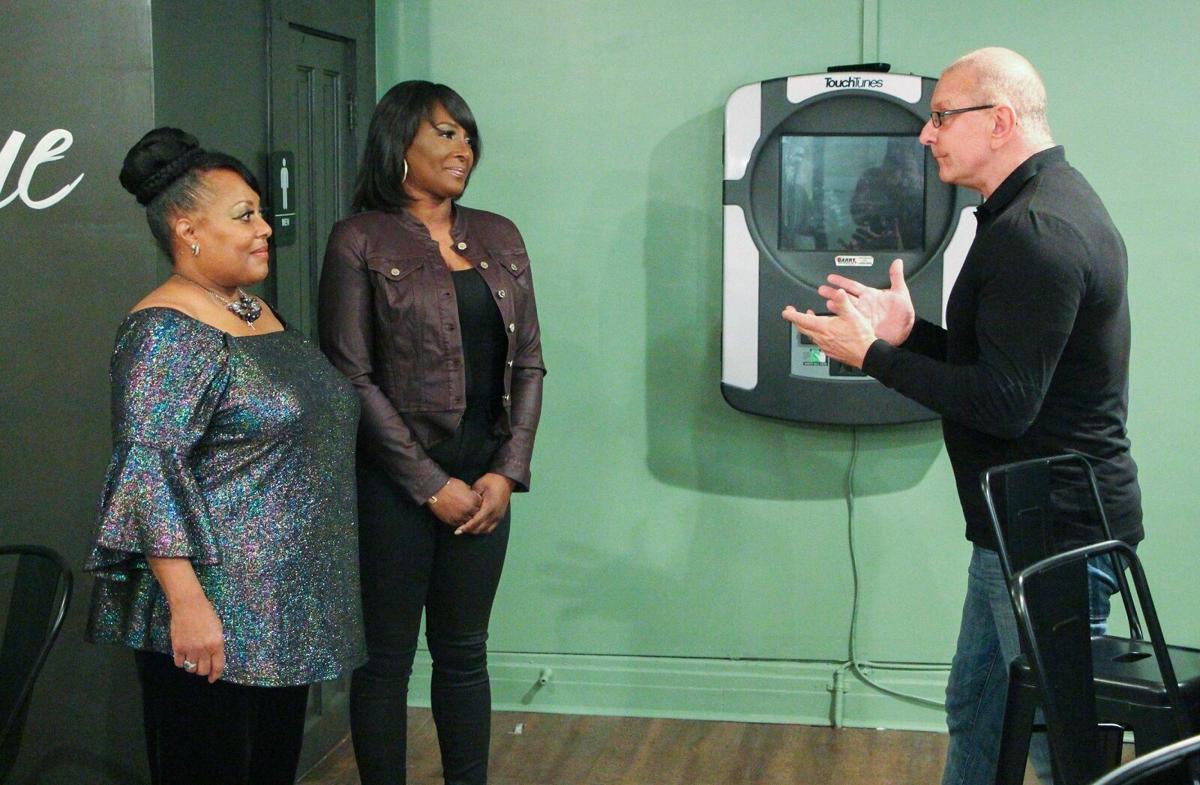 It's a special time for Park Vue, the focus of a late-2020 episode of "Restaurant: Impossible," in which celebrity chef Robert Irvine transformed the Schiller Park restaurant from dilapidated to an eatery "you wouldn't believe to be in Buffalo," customers have told co-owner Harrita West.
To celebrate Black Restaurant Week, which runs through Feb. 21, Park Vue has extended its hours to give more customers a chance to see the restaurant's makeover, which was redesigned from "a banquet hall with Christmas decorations," in Irvine's words, to a more contemporary layout with "soul" – figuratively and literally, as a barrier separating two eating areas is lit up to spell the word.  
For Black Restaurant Week, Park Vue's $20.21 special includes a piece of fried haddock, a piece of fried chicken and the choice of two sides (cheesy mac, spicy green beans, collard greens, candied yams, potato salad and french fries), plus a beverage and peach crumble for dessert.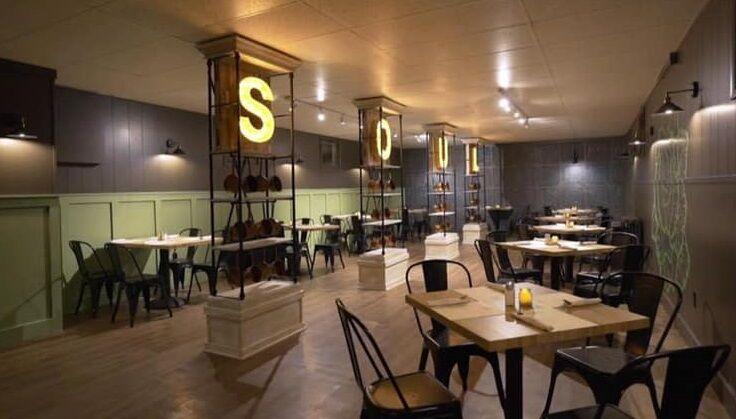 The deal is a strong introduction to Park Vue's soul fare, and the fish impressed even Irvine, a notably tough critic who – despite offering a couple of technique tips on battering and frying – opted to use the restaurant's fish on the show rather than bringing in his own.
Improvements in the food and the "shock factor" of renovations will be more evident to customers than some of the more subtle changes, which are just as crucial to running the business.
"[Irvine] showed us the right way to do everything, from setting tables to greeting customers to organizing the kitchen to run more smoothly; the layout wasn't feng shui," said West, who owns the restaurant with her mother Schenita Williams and stepfather Gordon Williams.
"It really was a process," West said. "Early on he said everything was horrible – I even cried and [thought] 'I can't believe this, I'm trying so hard.' It was humbling because [Irvine] broke you down and built you back up."
Irvine's three-day visit didn't solve all of Park Vue's problems, however, as even though the family of first-time restaurant owners is better equipped to handle the industry's daily rigors, they've worked tirelessly to hire a staff and found remarkably little success.
"[Customers] have been knocking down the doors to get in," said West, "but we can't get anyone to work."
"Restaurant Impossible," including the Park Vue episode, is streamed on Discovery+.
34 S. Crossman Ave. (262-0384). Extended hours for Black Restaurant Week: 3 to 9 p.m. Wednesday and Thursday, noon to 10 p.m. Friday and Saturday, 2 to 8 p.m. Sunday. Seats roughly 50 people at 50% capacity. Reservations by calling and then pressing 3; takeout and delivery available through parkvuesoulfood.com.