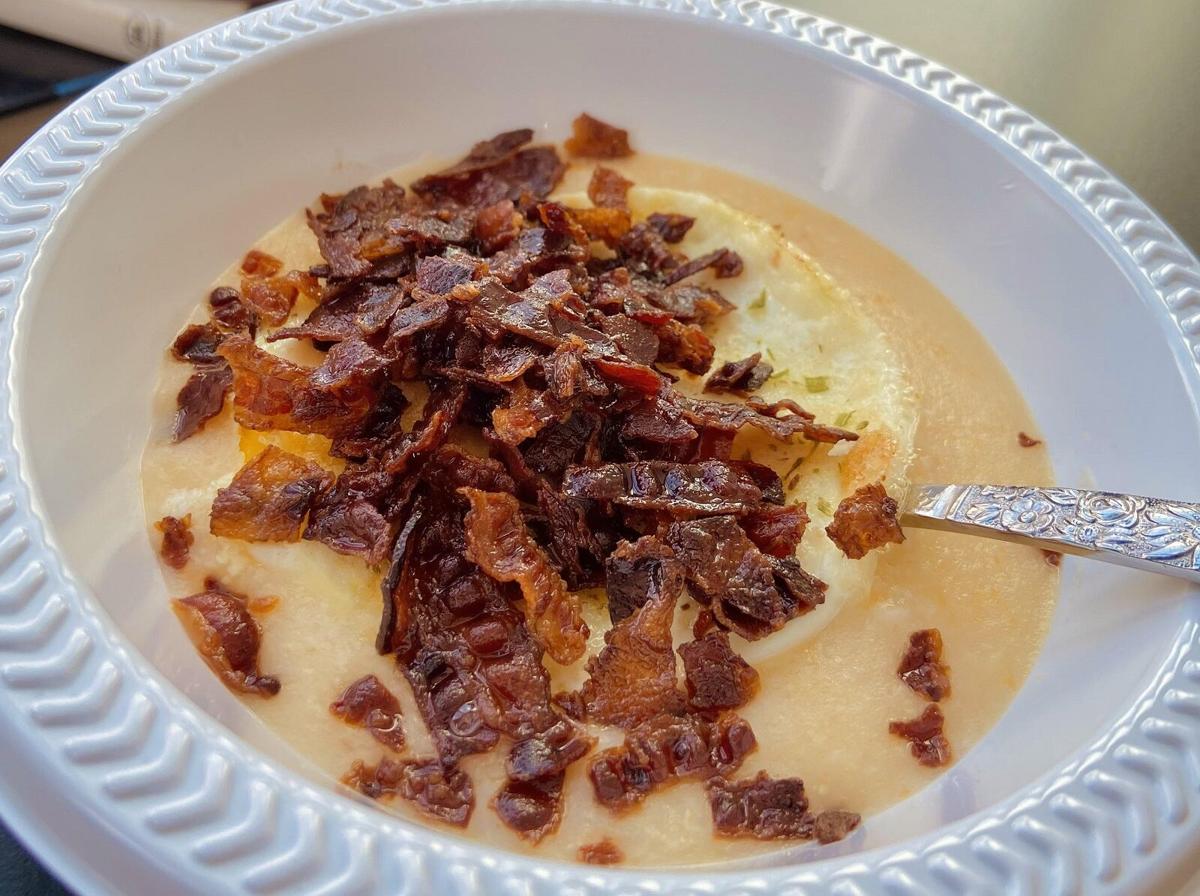 One debate that has long elevated blood pressures and sparked many a shouting match hinges on the seasoning of boiled cornmeal. Should grits be savory or sweet?
The answer, for Kartika "Tee" Carr, owner of Khari's Cafe on the West Side, is, unquestionably, savory.
"It's God's way," she said.
Carr's savory grits star in her cafe's new Soul Bowls, one of the most compelling options from Khari's during Black Restaurant Week, which concludes Feb. 21. Cheesy grits and an over-easy egg are the foundation for the bowl, which starts at $4 and can be topped with smoked salmon ($3), bacon ($2) or vegan sausage ($2). The stomach-warming fare has been popular enough during Black Restaurant Week that it will likely stick on the menu, Carr said.
Grits hold a nostalgic place in Carr's family history, with warm memories connecting three generations. Before heading to preschool and kindergarten, Carr's grandmother Ernestine Bedgood, who raised her, took Carr to her great-grandmother's house each morning to enjoy a tiny cup of coffee – much to her grandmother's reluctance – and a bowl of her great-grandmother's grits – savory, of course.
Carr speaks fondly of her great-grandmother, Lillie-Belle Haynes, who was born in Andalusia, Ala., grew up during the Great Depression and raised seven kids, yet still helped take care of her great-grandchildren much later in life.
"A good bowl of grits feels like your grandma's home or your auntie's home – we call them 'big mamas' in our families, like a matriarch," said Carr, who grew up in Niagara Falls.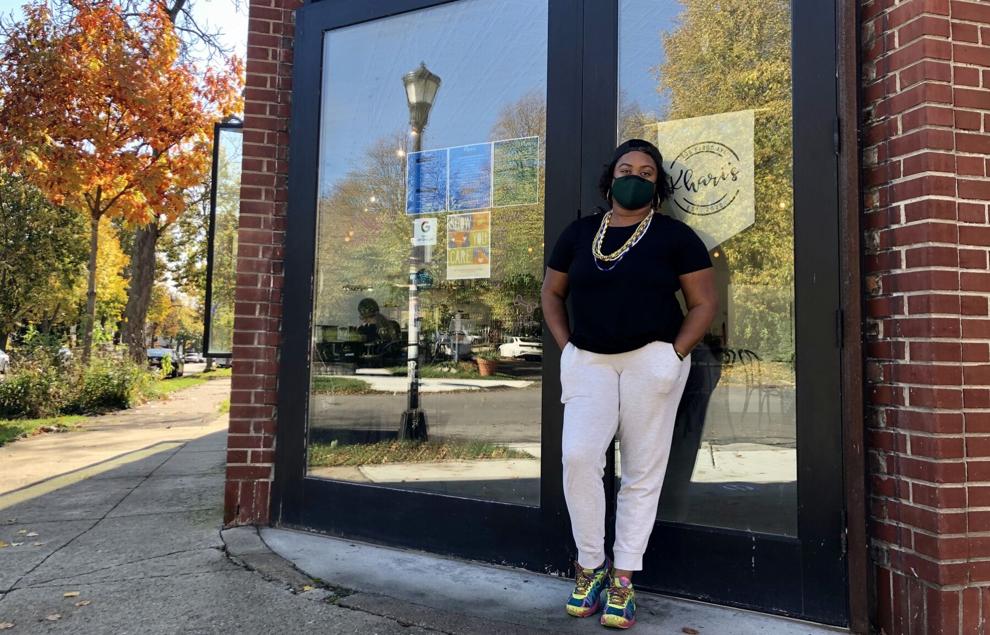 Accompanying the family history is enduring feistiness over how grits should be served: savory means with butter, salt and pepper, while sweet, like cream-of-wheat, is made with butter, salt, pepper and sugar. The debate raged recently when Carr, while working her other job with Voice Buffalo, went out for breakfast with organizers from the Coalition for Economic Justice, Voice Buffalo's neighbor in the Tri-Main building. With South Carolina, Alabama and Florida natives at the table, some ordered savory grits, while others picked sweet.
"It was instantly like, 'Sweet grits? What is wrong with you?' " Carr recalled. 
The mission of Black Restaurant Week connects, from a broader perspective, to community activism and social justice, two of Carr's avenues for making a difference in Buffalo. Carr said she was saddened by the reality stemming from a social media post by Kendra Brim, founder of Black Restaurant Week during her time with Buffalo Urban League Young Professionals, which discouraged participants and supporters from reading comments on media sites relating to the week's purpose.
"It's comments like, 'Why don't we have a white restaurant week?' " Carr said. "We're constantly having to explain to people that this is not an exclusion thing, it's spotlighting and highlighting (Black-owned businesses)."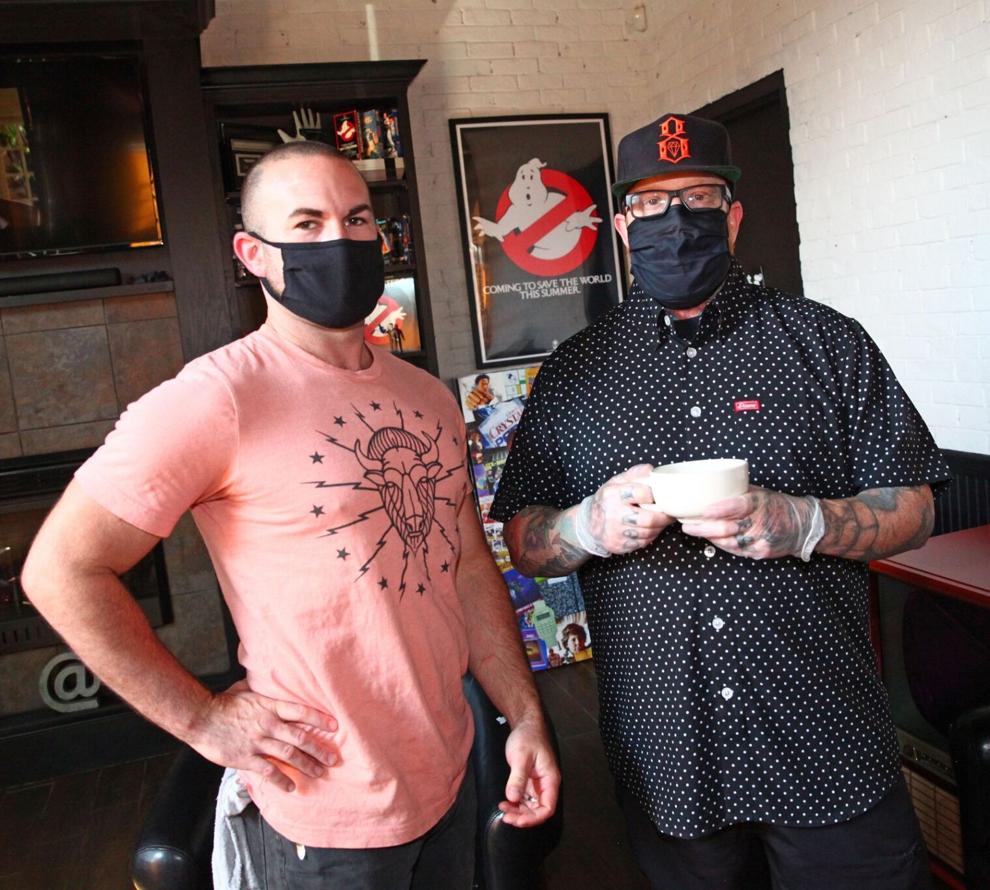 Carr is quick to tell the "racial exclusion" crowd that supporting Khari's means supporting a variety of producers with a range of ethnic backgrounds; the café sources bagels from BreadHive, coffee from Undergrounds and Bean Bastard and desserts from the Sprinkle Parlor and the Dessert Parlor, among others.
Many of those suppliers are eager to help Khari's and the larger movement toward racial equality. The Bean Bastard, a new coffee shop and roaster on Elmwood, has brewed the Wakanda blend of coffee for Khari's, using beans from Kenya, Rwanda and Burundi. Proceeds from those sales support the Wakanda Alliance, a Buffalo-based Afrofuturistic program that connects youth to the cultural values exemplified by Wakanda from "Black Panther," the Marvel comic series and film, with a mentorship component.
The alliance recently did a virtual tribute to Chadwick Boseman, the "Black Panther" movie star who died from cancer last year. "He was a superhero in their community – it was a lot for the kids to take in," Carr said.
For Carr, the layers of participating in Black Restaurant Week, honoring the matriarchs of her family and pursuing her overall goal of justice through collective action are all part of her identity, but if you'd rather, she'd be happy to debate which kind of grits are best. 
128 Fargo Ave. (248-1373). Hours: 8 a.m. to 4 p.m. Monday through Friday, 10 a.m. to 4 p.m. Saturday and Sunday. Khari's is also running a "community give back" initiative, using funds from a GoFundMe to help those struggling with physical needs or mental illness.
Look back at the rest of the Black Restaurant Week series: