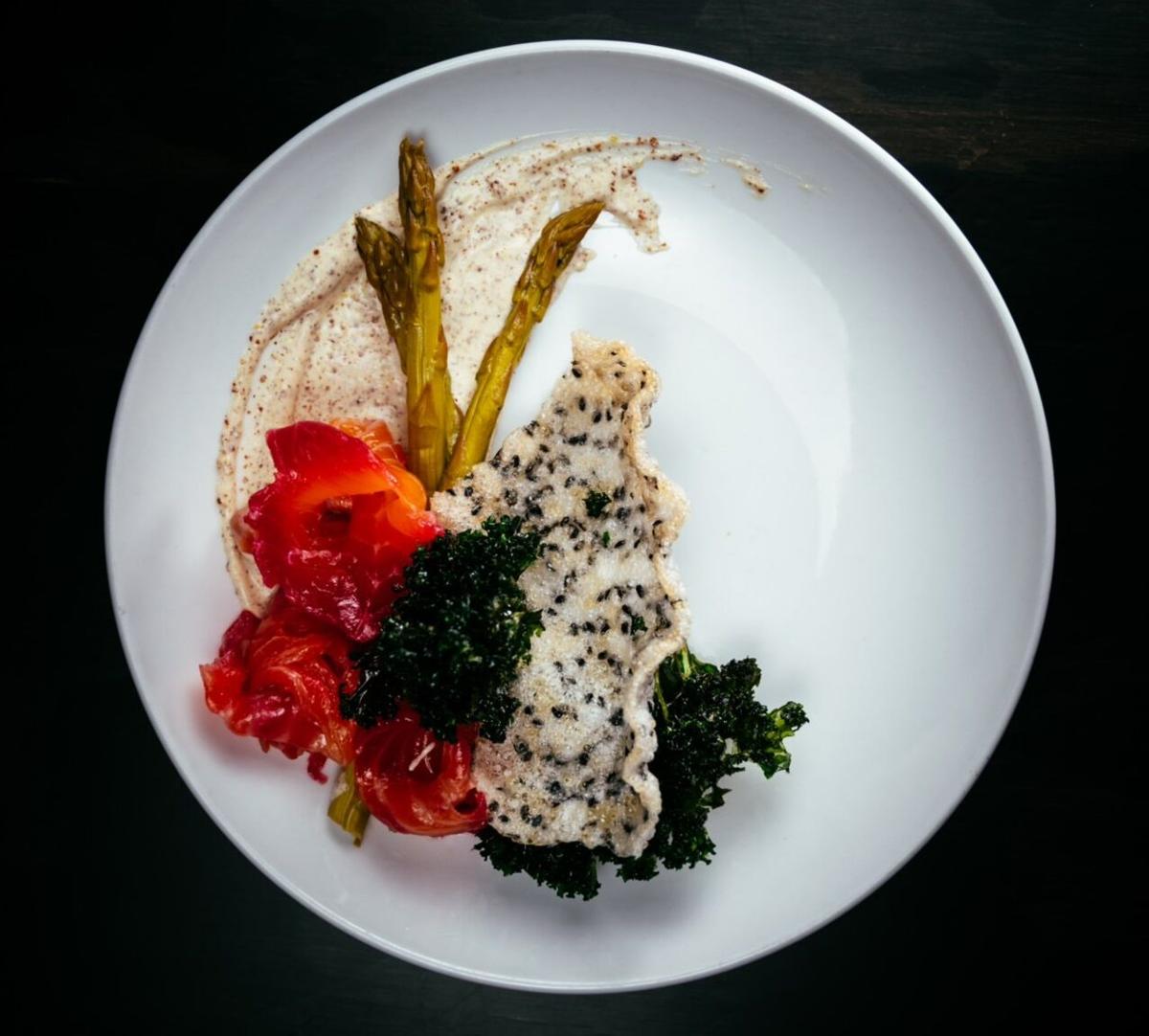 After seven years in Blasdell, Black Iron Bystro owner Bryan Mecozzi is selling his restaurant at 3648 South Park Ave. and moving to Kenmore sometime this fall. 
Residing in Kenmore, Mecozzi drives 25 minutes to Blasdell several days each week, a grind exacerbated during the pandemic when he would drive to an empty restaurant to prepare food for takeout, barely speaking to anyone for hours at a time.
"That takes a toll on you mentally," said Mecozzi, whose rationale for moving his business fits in a trend of American workers and employers reevaluating their daily commutes.
Living just five minutes from the future site of Black Iron, Mecozzi will be able to spend more time with his 10-year-old son and 4-year-old daughter, and he'll have greater flexibility in prepping ingredients and tending to the demands of a restaurant run by a small staff.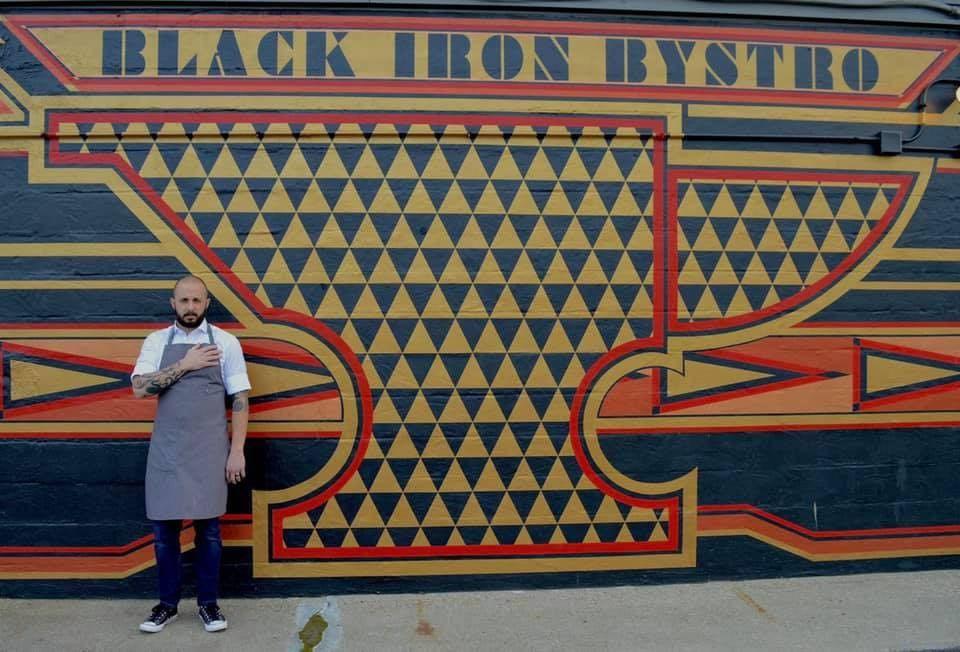 But his restaurant plan remains ambitious. The chef-owner will be one of just three employees, along with a bartender and sous chef, who will collectively handle the food and drinks and also host, serve and clean. 
The Kenmore restaurant, at 3067 Delaware Ave. in the former DeSalvo's Meats & Eats, will still be called Black Iron Bystro, and Mecozzi will continue his chef's dinner clubs concept there. The reservation-only, four-course meals served Fridays and Saturdays in Blasdell with rotating, seasonal menus, will expand to Wednesday through Saturday on Delaware, beginning for all guests at 7 p.m. and adding a cocktail pairing with each course.
A walk-in happy hour, from 4 to 6:30 p.m., will precede the dinner club with cocktails and small plates based off the week's dinner club dishes. If that night's dinner club doesn't sell out, the remaining tables, as well as bar seats, will be open to walk-ins. The dinner club courses will be available a la carte for those customers.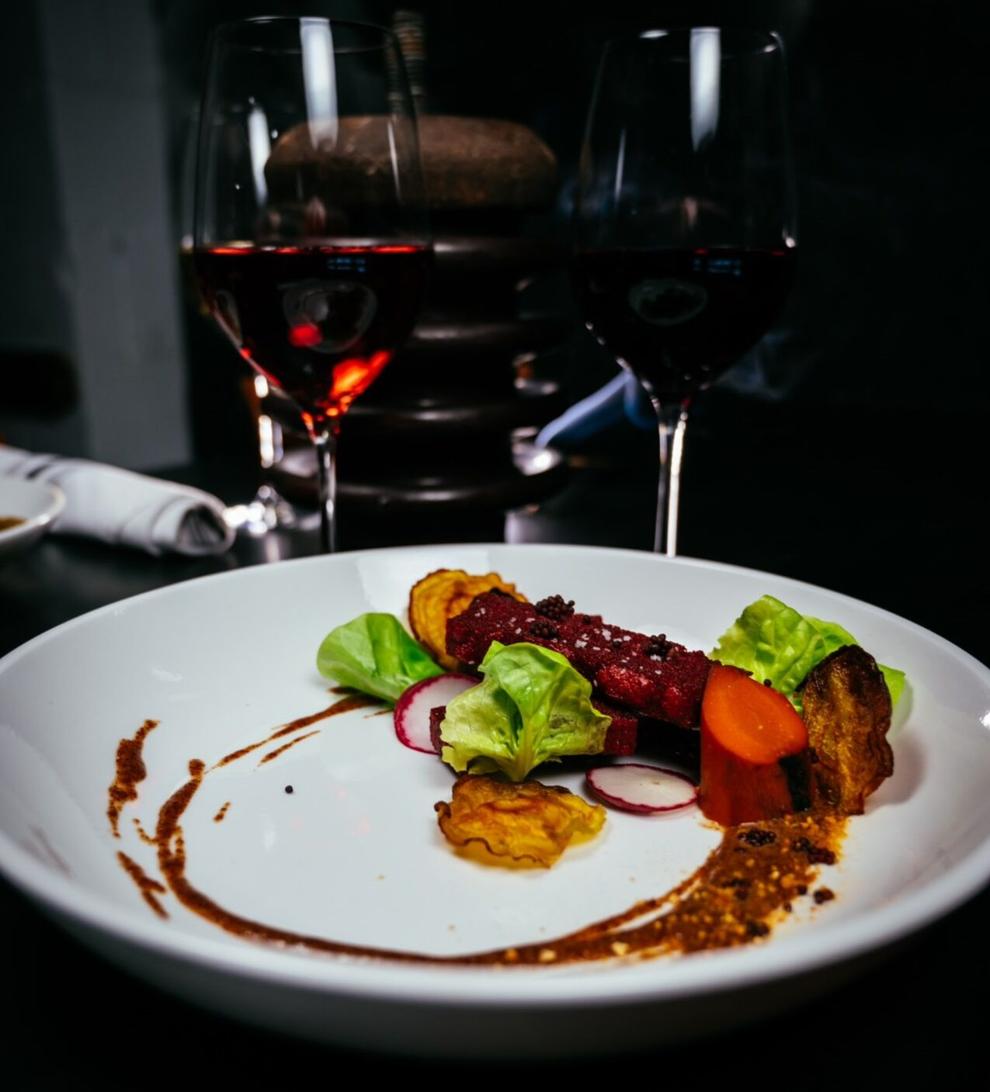 The four courses, to be announced each Monday on the bistro's website, will change weekly and concentrate on seasonal ingredients. Mecozzi basks in culinary freedom, describing the eclectic style as "whatever Bryan is up to."
The chef said the courses may be split into three appetizer-sized portions and a dessert; three plates emphasizing a seafood, protein and vegetable before a dessert; or a bite, appetizer, main and dessert approach. Reservations for the dinner club are $100 per person.
"For every dinner, the end result needs to be balanced," said Mecozzi, whose buildout on Delaware will be tailored to the refined-casual nature of the dinner club.
Catering to dietary restrictions and preferences – plant-based, especially – will continue to be a crucial part of Mecozzi's model, with at least one dinner course devoted to a vegetable, and the ability for guests to note their requests in email reservations.
"I don't want to just appease vegetarians and vegans, I want to be one of their go-to [places]," said Mecozzi, who will also offer regular plant-based dinners, wine dinners and Saturday cocktail classes.
Mecozzi knows the dinner club model, which will continue in Blasdell until the building is sold or the Kenmore restaurant opens, is practically nonexistent in Buffalo. Still, he foresees restaurants trending that way to control overhead costs, focus on specific hours and fine-tune inventory, as well as improve the well-being of small-business owners. 
"I'm arranging my work life in a fashion where I'm a little less concerned about what everyone else is doing and instead doing what's right for me," said Mecozzi, citing improvements in his mental and physical health since starting the dinner club. "I want to still be doing this in 10 years. I'm setting up for the long haul."