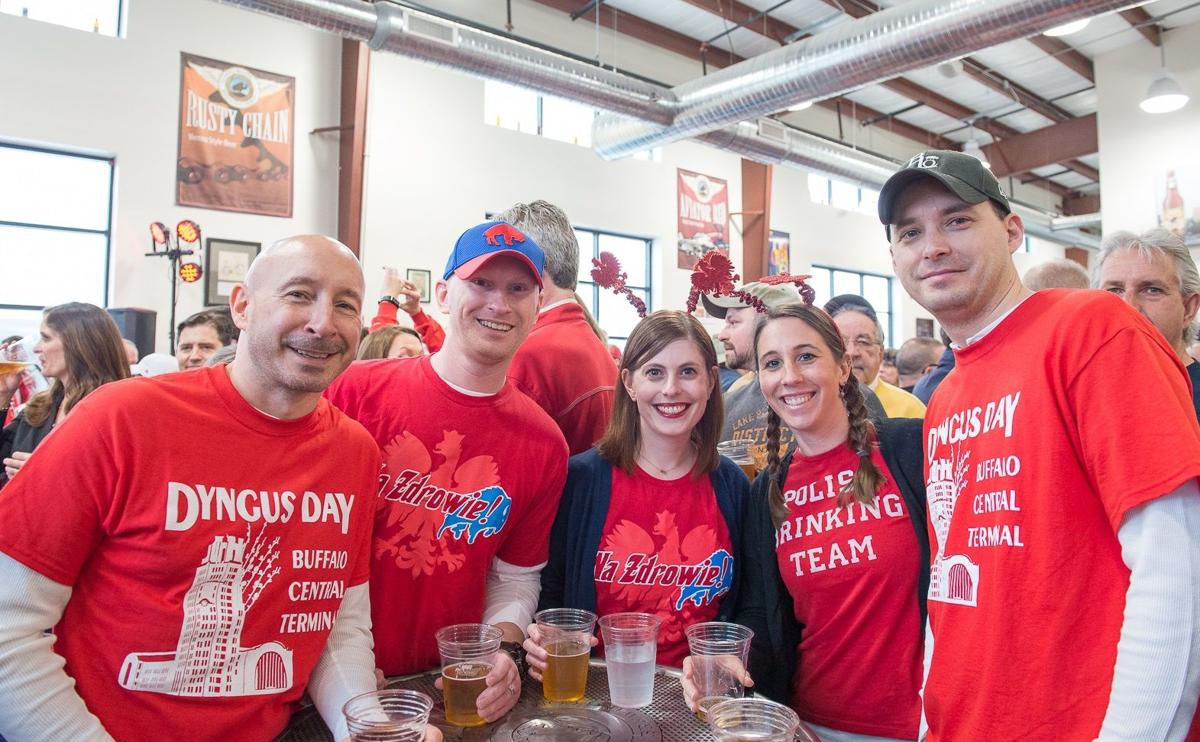 Polish celebration
A tribute to Polish heritage called Pils, Pierogi & Polka will be held from 1 to 5 p.m. March 31 at Flying Bison Brewing Company (840 Seneca St.). Attendees will get two drink tokens, a food ticket redeemable for either Ru's Pierogi or Polish Villa 2, and live music from polka pop fusion band Those Idiots under the party tent.
Flying Bison will have its special European pilsner on tap, Polonia Pils, which will be available throughout the Easter season. Tickets are $20 in advance or $25 at the door. Visit eventbrite.com or call 873-1557.
A new stout from Pizza Plant
Pizza Plant (7770 Transit Road, East Amherst) will host a release party for the 2018 batch of Founders Kentucky Breakfast Stout (KBS) at 11 a.m. April 2. Kate Sharp from Founders will be on hand with swag to give away. KBS is a bourbon barrel-aged imperial chocolate coffee stout (12.3 percent ABV), released every year to much acclaim.
For the tapping, Pizza Plant also will tap a 2017 batch of KBS, as well as 2017 CBS (Canadian Breakfast Stout, a variant on KBS aged in barrels that previously held maple syrup). Founders standard Breakfast Stout will also be on tap for the event. Attendees will get to keep their special Founders glass as a souvenir. Call 632-0800.
Two new beers from Thin Man
Funky Flow, a collaboration with Mikkeller, takes the breweries' previous collaboration (Filthy Flow) into the wild side with a 100 percent  Brettanomyces (wild yeast) fermentation. The 6.3 percent alcohol by volume beer has notes of tropical fruit, pine and Earthy funk.
Sonnyboi Session IPA (India pale ale), a 4.8 percent ABV crushable IPA featuring American hops with pine, citrus and light caramel notes. A portion of each glass sold will go to benefit Rock Autism.
Both beers will be available on draft and for crowler fills. Call 923-4100.
Old favorites return at Resurgence
Resurgence Brewing Company (1250 Niagara St.) will release five beers on one day on March 29. Three of the beers are returns of old favorites: blood orange saison, cucumber saison and coconut porter. Resurgence also will be tapping two new beers: an experimental kettle sour as well as a saison. Call 381-9868.
Dyngus Day party 12 Gates
12 Gates Brewing Company (80 Earhart Drive, East Amherst) will hold a Dyngus Day party and Grodziskie Beer Release from 2 to 11 p.m. April 2. The will feature the release of the brewery's Grodziskie, a low-ABV historic Polish beer style brewed with 100 percent smoked wheat malt.
Ru's Pierogi food truck will be on site from 5 to 8 p.m. (while supplies last); 12 Gates' kitchen will also have its regular food menu available with a Polish sausage special. Live music from Half a Heard will go from 7 to 10 p.m. Call 906-6600.