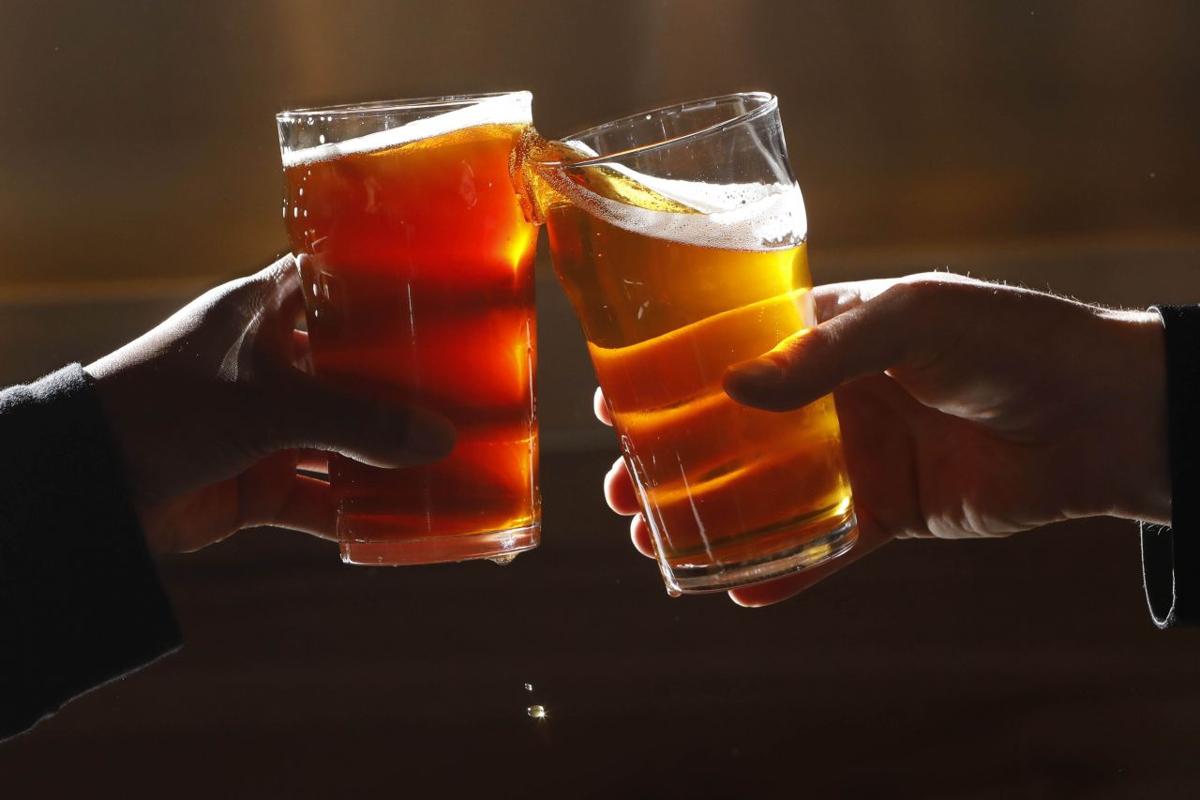 While it's always a good time to shop local, keeping your dollars here in our community continues to be more important than ever. Not only are area breweries struggling to keep their taprooms full, some are having a hard time keeping the doors open temporarily or for good as the craft beer industry works to recovers from a 9% drop in volume sales in 2020.
Small Brewery Sunday, returning for its third year on Nov. 28, encourages beer drinkers to support their local breweries, brewpubs and taprooms – all  small businesses that contribute to the community and economy. Whether you visit a local taproom to sit down and order a pint or a flight, fill a growler to go, or take home some cans or bottles, it all further strengthens the local beer scene and that's the purpose of Small Brewery Sunday.
The Western New York Beer Trail's 2022 Trail Pass provides coupons for two half-price beers during your first visit at more than 40 breweries, bars, bottle shops, distilleries, cideries, meaderies and restaurants.
"Supporting your local brewery is important every day, however, Small Brewery Sunday is a great day to highlight the importance of those local breweries to every community in New York State," said Paul Leone, executive director of the New York State Brewers Association. "It's been a tough couple of years for those breweries, this year's Small Brewery Sunday is more important than ever."
According to the Brewers Association, in addition to the volume sales decline in 2020, small and independent brewers' share of the U.S. beer market by volume dropped to 12.3%. Additionally, retail craft sales decreased 22%, to $22.2 billion, and now account for less than 24% of the $94 billion U.S. beer market.
"We're happy to have our tap room open to the public in 2021 for this holiday season after being closed this time last year," said Big Ditch Brewing President Matt Kahn, adding that money spent at a local brewery keeps your money in the community. "This is important now more than ever, as operating these small businesses has been especially challenging over the last 18 months."
Resurgence Brewing President Jeff Ware agrees.
"It is never a bad time to support local. Those dollars spent stay in our neighborhoods. All of the people employed at Resurgence live within 20 minutes of the brewery. Even better, you do not need to sacrifice quality supporting your local breweries. A variety of great beer is being produced locally with very unique taproom experiences. Make it a brewery crawl," Ware said.
For a farm brewery like Clarence's West Shore Brewing, the importance of shopping local can be felt on a number of different levels, from grain all the way to the glass, said owner Josh Dziomba.
"One of the bigger feel-good stories of the pandemic was the way local support really turned out for breweries," said Ethan Cox, part owner of Community Beer Works and a New York State Brewers Association board member for the last eight years.
"One big thing when shopping local, specifically from a farm brewery like myself, is that every pint goes through so many layers of Western New York," Dziomba said. "The grain comes from local maltsters, which comes from local farms, and special ingredients from local shops like local coffee roasters to chocolate makers. Each and every pour has an impact on the local economy much more than at first glance."
At First Line Brewing in Orchard Park, shopping local not only keeps your money in the community, but also in the family. Head Brewer Shane Stewart said shopping small comes with its own unique experiences.
"I think supporting all small local businesses is a great thing, small local breweries especially," Stewart said. "The Buffalo beer scene is constantly growing and pumping out great beer. I think the smaller local breweries can offer the customer a more intimate experience. Whenever you come into First Line, you are met by one of the owners and most of their families. We like to keep it tight-knit and family oriented."
Beer lovers are encouraged to share their Small Brewery Sunday experiences on social media with the hashtags #SmallBrewerySunday and #SeekTheSeal. Learn more about Small Brewery Sunday and locate small, independent breweries at smallbrewerysunday.com.