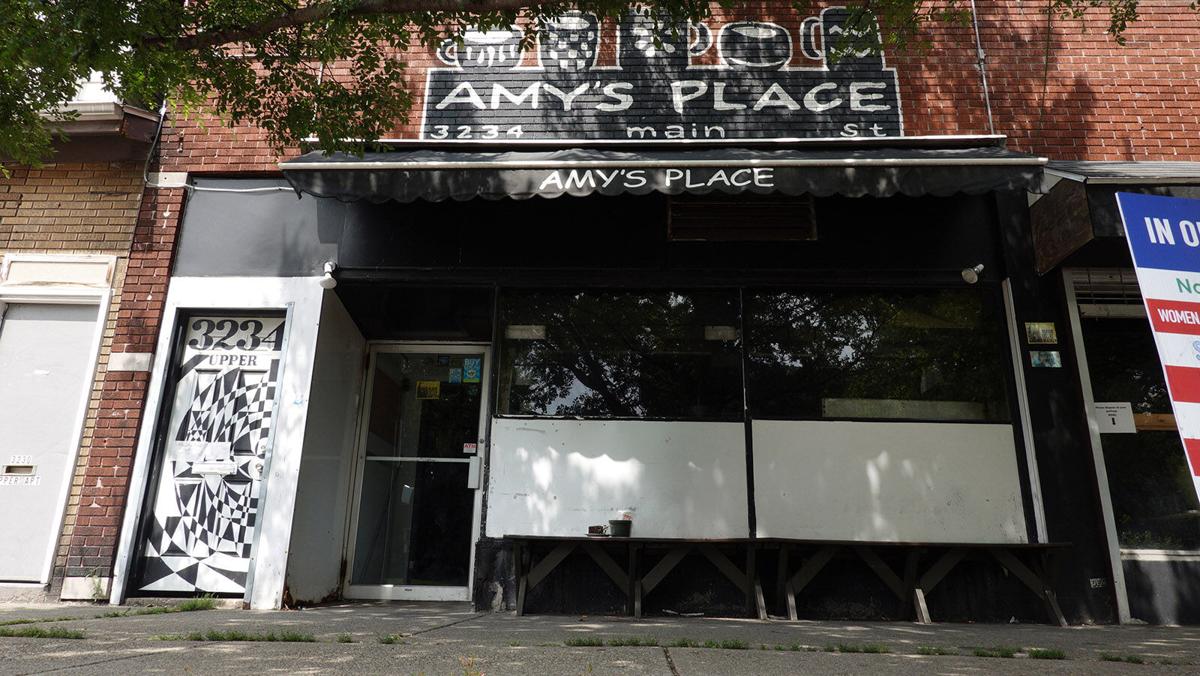 Take comfort, lovers of Buffalo food institutions. There's now a plan for the future of Amy's Place, the legendary diner put up for sale in August. It's not going away.
After a change of heart, owner Greg Kempf plans to reopen the University Heights staple, at 3234 Main St., in March under an evolving ownership structure. The gradual goal is to become a worker-owned cooperative, similar to the model of BreadHive, within a year or two.
"[Amy's Place] has become an institution, so I feel lucky that way," said Kempf, who started working at Amy's in 1990 under founder Amy Betros, before helping take over in 1993 when Betros focused on St. Luke's Mission. "It's a big part of the neighborhood and the city."
A flood of emails, texts and calls after his announcement that Amy's was for sale helped Kempf grasp the meaning of his diner. "I was flattered. A couple people who'd moved away said that when they think of Buffalo, they think of the Anchor Bar and Amy's Place."
The response was loud on social media, too, as Kempf's call for buyers represented the first major pandemic-related closing, preceding a line of others who followed suit. A sizable contingent of eaters shared fond memories of the dingy, long-cash-only haunt, whether it was meetups with friends, the housemade vegan and vegetarian options, all-day breakfast forays or its community-oriented nature near University at Buffalo South Campus.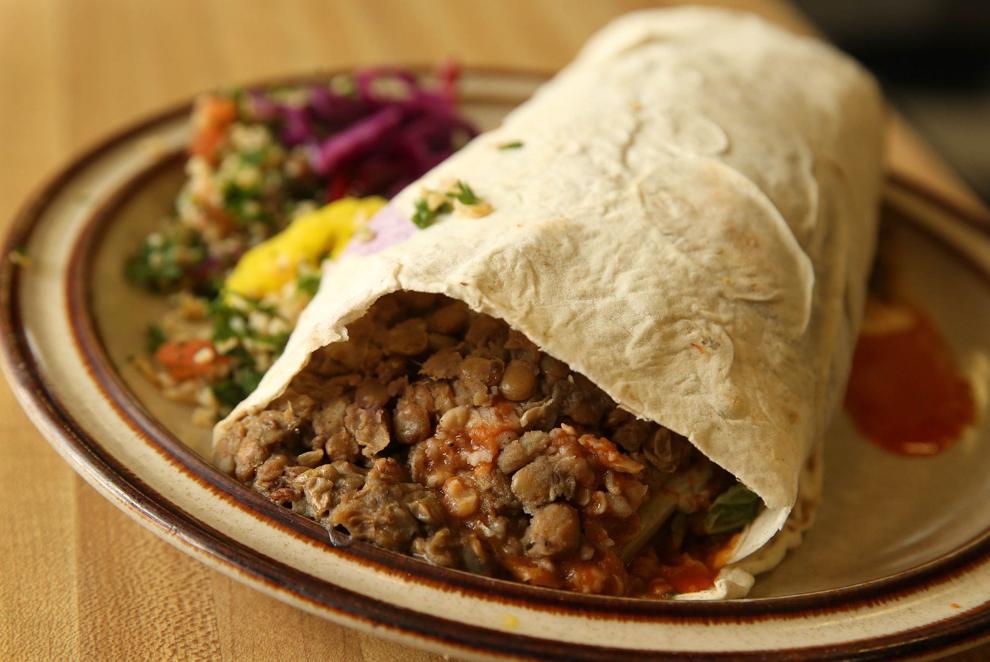 At the time of the announcement, Kempf – like many of his industry peers – was in a dire business position. His small dining room had been closed for the entirety of the pandemic, with takeout sales not really filling the void. His post on Amy's Place's website said he was looking to "move on to another chapter in his life" and would help facilitate the transition to new ownership.
"I was really having a hard time with the whole Covid thing and [the announcement] was a knee-jerk reaction, because I had been there for 25 years and I was admittedly stressed out and frustrated a little bit," he said.
Heartened by the people who reached out, Kempf also was inspired by reading during the pandemic on economic justice – connected to the death of George Floyd and the Black Lives Matter movement. He already pursued a local-first approach at Amy's Place, but this deeper dive into the topic illuminated better ways to stimulate the local economy and keep workers feeling valued.
"Over last 10 years, economic inequality has been at a historic high," said Kempf, referring to the corporate world and the distinction between shareholders and employees. "I thought we could take something bad and make it better, make a new normal a better normal." 
Andrew Delmonte, PUSH Buffalo's director of cooperative development, suggested the possibility of the worker-owned model. Amy Kedron, the former executive director of Buffalo First who gave advice in the past, provided further inspiration and resources. The future plans for Amy's Place to carry on began to take shape.
"Someone could work at Amy's Place and be invested in the place and be able to get dividends at the end of the year," said Kempf about the worker-cooperative model. "They'd be motivated to make a profit. They'd have equity [in the company]."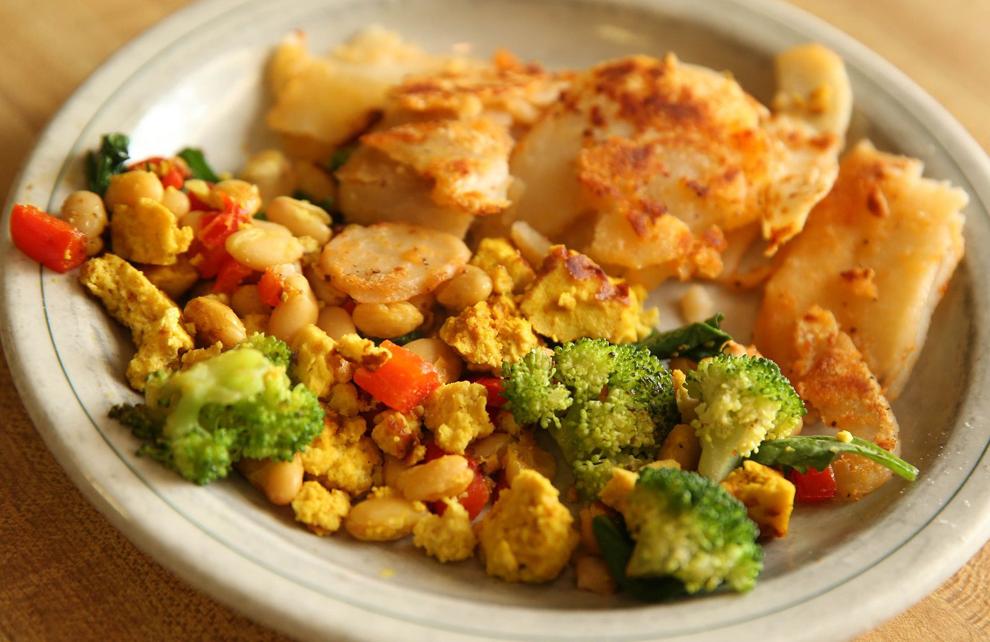 Kempf reached out to several former employees to gauge their interest in joining with him as worker-owners, but strong initial interest petered out, which means Kempf will look to hire workers for his model in early 2021.
While the vegan and vegetarian-focused menu won't change, some differences will be apparent when Amy's Place reopens. Kempf was approved by the Buffalo Common Council – with the support of district Councilman Rasheed Wyatt – for a special use permit to apply for a beer and wine license. Kempf hasn't finalized his plans for alcohol yet, but he thinks mimosas will be popular during weekend breakfast hours and is eager to support the city's wealth of local breweries.
"There has always has been the demand for [alcohol]," Kempf said. "I was always hesitant because I didn't want it to be that kind of atmosphere," adding that he simply sees beer and wine as a complement to Amy's food and another source of revenue. 
After decades of fighting against modern business practices – like accepting credit cards, which Amy's Place first started taking this year – Kempf has realized that maybe "part of the [diner's] charm" was no longer quite as charming. 
"The younger generation wants to go on their phone and hit the 'veggie wet shoes' button and go pick it up," he said. Bulk options – like pints and quarts of their Lebanese offerings like hummus, babaganoush, vegan mac and cheese, lentils and housemade seitan – will be continued, as will takeout, and online ordering will be introduced. Hours, previously 7 a.m. to 9 p.m. daily, will likely shrink.
Ultimately, Kempf is grateful that, during his rough patch this summer, he didn't throw in the towel on Amy's and give away his vegan and vegetarian recipes – although he did give away his iced tea secrets to an emailer from India. "The staples will be there," he said.