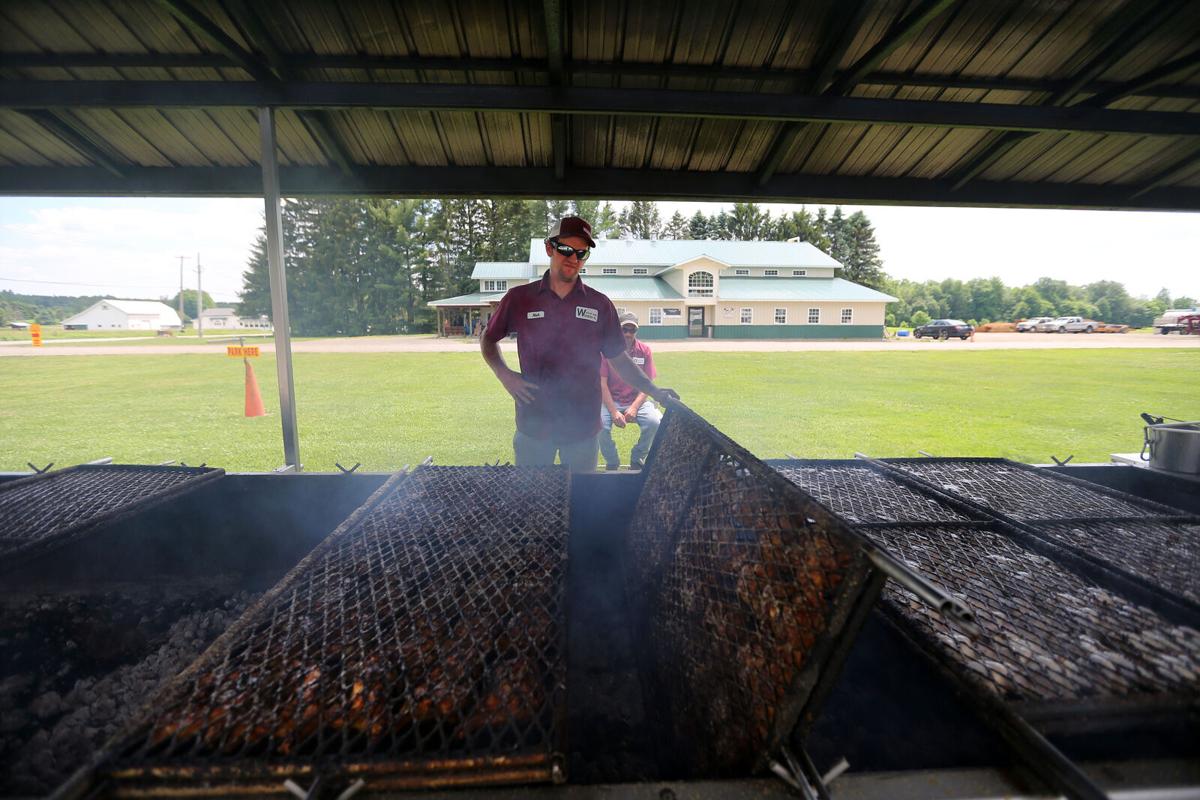 EAST CONCORD – It isn't hard to find Wendel's Poultry Farm: just keep driving south on Route 240 toward Springville until you reach a cloud of barbecue smoke floating across the highway.
Customers from miles away seek out this poultry farm in the rolling hills of southern Erie County for the taste of a half chicken grilled over charcoal and covered in barbecue sauce. Wendel's has carved out a niche over the last 30 years with its chicken barbecues, which the Wendel family only schedules on weekends from May to October as the warmer weather ensures ideal grilling conditions and the best-quality product.
"We've got Kentucky Fried Chicken right up in town. They don't bother us," owner Marty Wendel said. "Cooking chicken is an art. Not everyone can do this. To do this consistently well, it's an art."
Every Saturday and Sunday morning on the farm starts the same way: Around 8 a.m., Wendel family members fire up the cooker they built in front of the property that can hold up to 480 chicken halves at a time. Over the next couple of hours, the Wendels flip the racks of chicken over the grill a minimum of 10 times, applying a fresh layer of sauce with each flip.
By 11 a.m., they're serving those chickens with sides like a housemade pasta salad, baked beans and rolls inside the farm's small retail store, which also sells chicken soups and chicken pot pies sourced from poultry raised on-site and bottles of its sauces. Customers can either take the dinners to go or eat them on picnic tables in front of the store.
That Wendel's sauce – egg, vinegar, oil, poultry seasoning, and salt and pepper – is a signature flavor of Western and Central New York, a faithful interpretation of the recipe first developed by the Cornell Cooperative Extension in the 1950s to help poultry farmers across the region sell more chicken. The barbecue smoke that drifts from the Wendel's cooker is one of the instantly identifiable aromas of Buffalo, right up there with the smell of Cheerios driving along the Skyway, charcoal-broiled Sahlen's at Ted's Hot Dogs and fried hot wings at Duff's.
"I like to say our sauce is becoming famous, one bottle at a time," Marty Wendel said.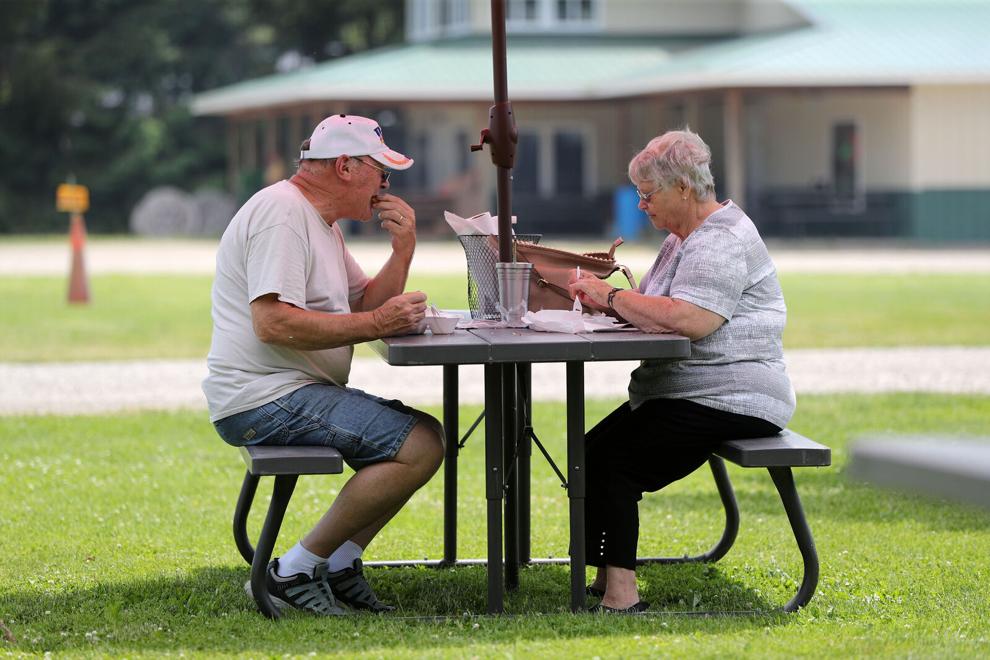 Wendel's dinners are a taste of home for expats who have returned for the summer and want to enjoy a regional specialty not found elsewhere, said fourth-generation Nick Wendel, the processing plant supervisor and Marty's son.
"If somebody out of state is born into it and then moves away, they certainly aren't going to miss a chance to have it when they come back," Nick said.
The Wendels have been in the poultry business for nearly a century. Nick's great-grandfather, also named Nicholas, began growing live birds from his home in West Seneca during the Great Depression before moving to East Concord to start his own farm in 1945. The farm eventually grew to include wholesaling chickens, an on-site store that sold fresh and frozen poultry, the chicken barbecue and a maple sugarhouse that opened in recent years.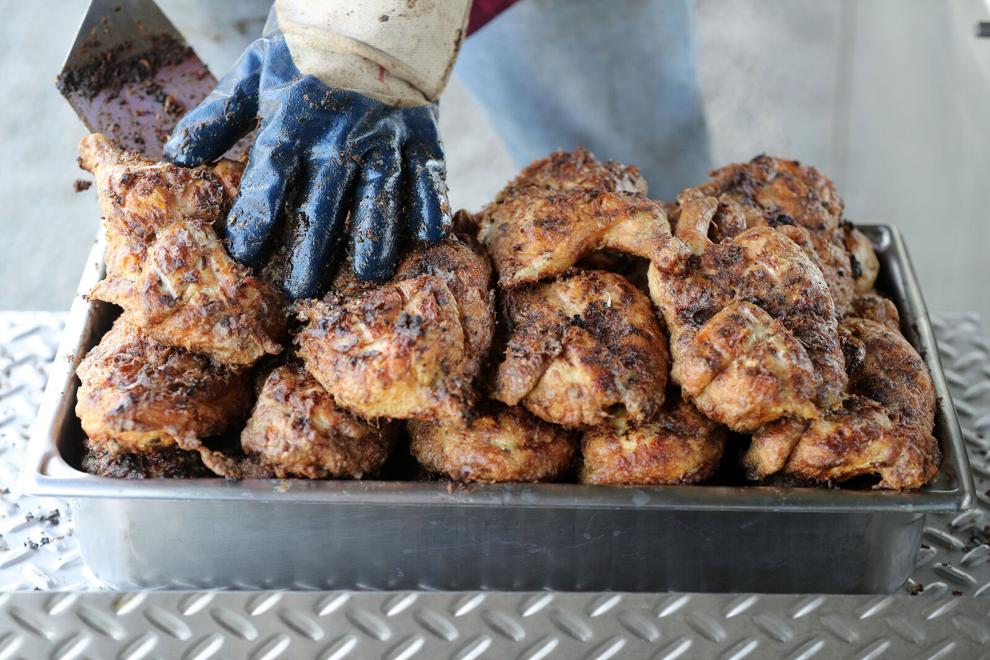 As the farm grew, so did the Wendel family. Generations of Wendels live in homes on and surrounding the 88-acre farm along a stretch of highway that Nick Wendel dubbed "Wendelville." Second-generation Ron and Mary Wendel, now in their 80s, continue to work on the farm and in the processing plant. Even the Wendel family dogs, Amber and Rich, enjoy watching the barbecue from the farm's front lawn.
"There's four generations of family that are actively working together on this farm," Nick Wendel said. "In today's day and age, that's particularly rare … You're interacting with a Wendel family member at some point in the process."
The Wendels take great pride in keeping the traditions alive started generations ago by Nicholas Wendel. It's a way of life that Nick, 34, hopes to pass to his children one day.
"I've been helping out here since I could walk," Nick said. ""I don't know that I could experience life any other way."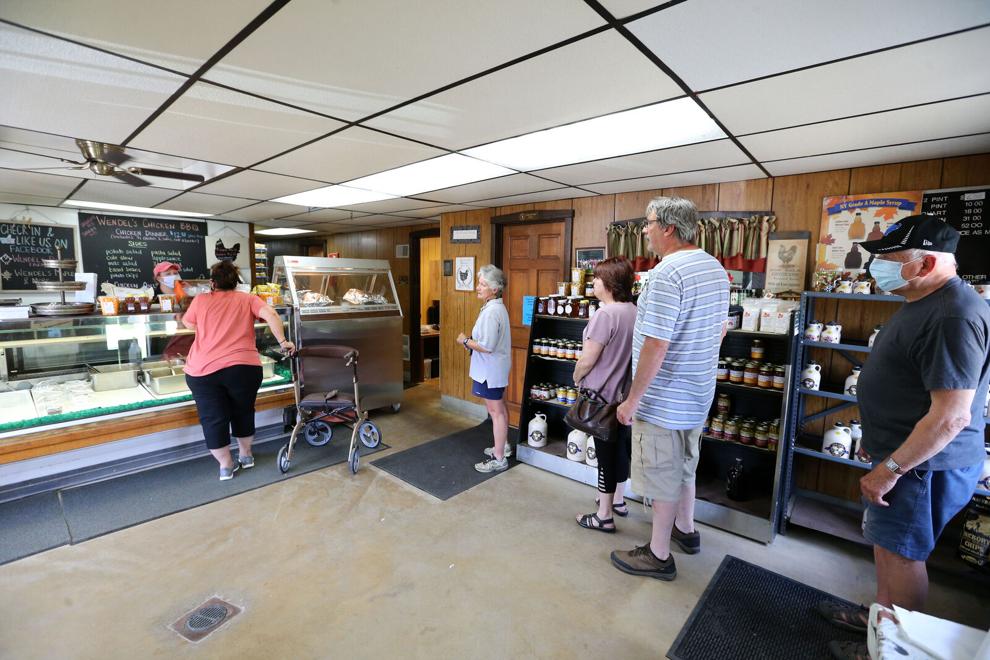 Chicken barbecues take place from 11 a.m. to 3 p.m. Saturdays and 11 a.m. to 5 p.m. Sundays. The retail store is also open 2 to 5 p.m. Tuesdays and 9 a.m. to 5 p.m. Wednesday to Friday.
Suggested scenic drive: Take U.S. 219 South until reaching the Rice Road exit. Make a left, proceed onto the Boston-Colden Road and follow it into Colden, enjoying the incredible views of the rolling Western New York countryside along the way. In Colden, stop for a glimpse of the West Branch of Cazenovia Creek, then make a right on NY-240 and follow it to Wendel's. Walk off those calories with a hike on the trails of Sprague Brook County Park, just a few minutes north.