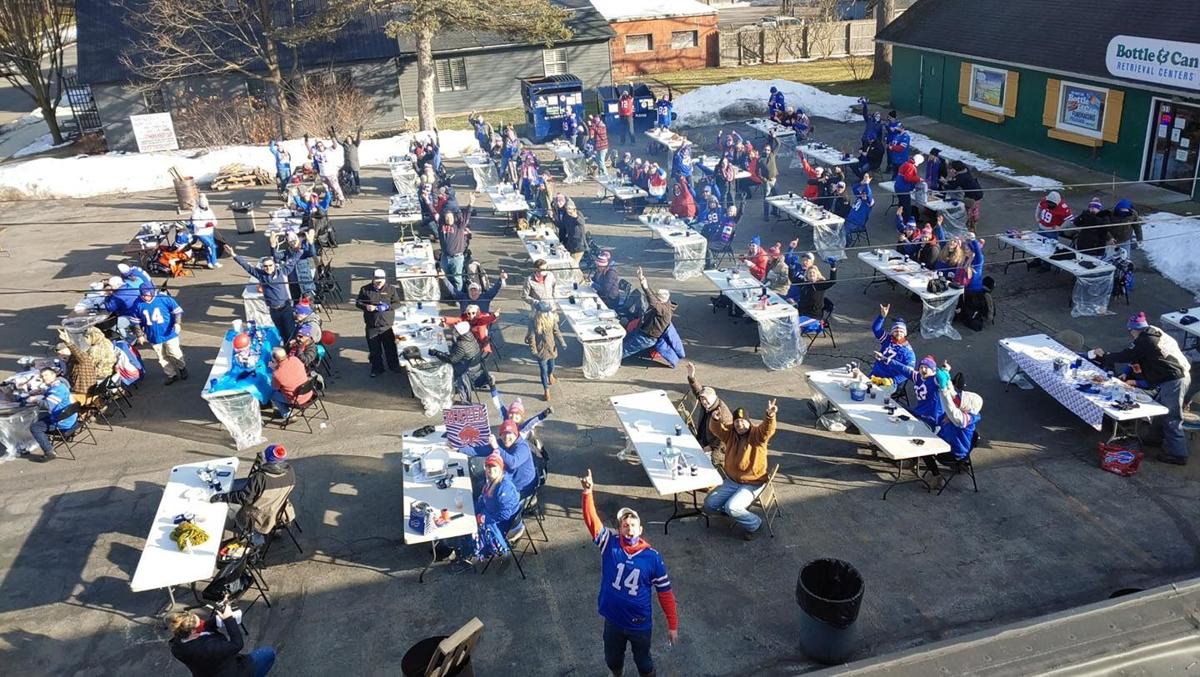 Wallenwein's Hotel owner Ben Holmes was thrilled by the energy, behavior and patronage during the parking lot party he hosted outside the East Aurora restaurant when the Buffalo Bills beat the Indianapolis Colts in the wild-card round of the NFL playoffs. He was excited to repeat the success for Saturday night's clash with the Baltimore Ravens.
But the state Health Department squashed game-night plans by Holmes and other restaurant owners by announcing the 10 p.m. dining curfew – a Covid-19 safety precaution first announced in November – would be upheld through the Bills' playoff game. Area restaurant owners and officials requested the administration of Gov. Andrew M. Cuomo drop the curfew for Saturday's game that starts at 8:15 p.m. and will only be about half over at 10 p.m.
"It was the best day we had at the restaurant since Good Friday," Holmes said about that first Picnic in the Parking Lot in the context of a brutal year for restaurants and bars. "I'm definitely disappointed we can't have this parking lot party. I'm going to spend my day calling people and refunding people, and also cleaning out the dining room and getting 33 folding tables and 140 chairs out of there."
Holmes had 26 of 33 tables booked for the event and knew he would sell out easily. Each table was $150 per group of four and included a large pizza, 40 wings and 16 beers. His event had given local businesses – such as EA Music Fest and Flowers by Nature – an opportunity to purchase tables for first responders, too.
Wallenwein's gathering was one of a few reservations-based outdoor dining gatherings during last week's Bills game, with the Chippewa Street "Playoffs on the Patio" party, led by Soho and Frankie Primo's owner Jay Manno and Rec Room owner Chris Ring, earning significantly more press. An attempted outdoor party on Main Street in Williamsville organized by the Amherst Chamber of Commerce was shot down by the village's mayor.
When Rec Room learned of the state's decision to not change the 10 p.m. dining curfew, a venue representative shared a screenshot of The News' article on Facebook with the caption of "to say we're disappointed is an understatement."
Holmes holds out hope that the better timing of the AFC championship game on Jan. 24, which the Bills' will play in if they beat the Ravens, would make the 10 p.m. curfew less of an issue – unless the game went into overtime.
"All the Bills have to do is win Saturday and then play the AFC championship game, which starts at 6:15."