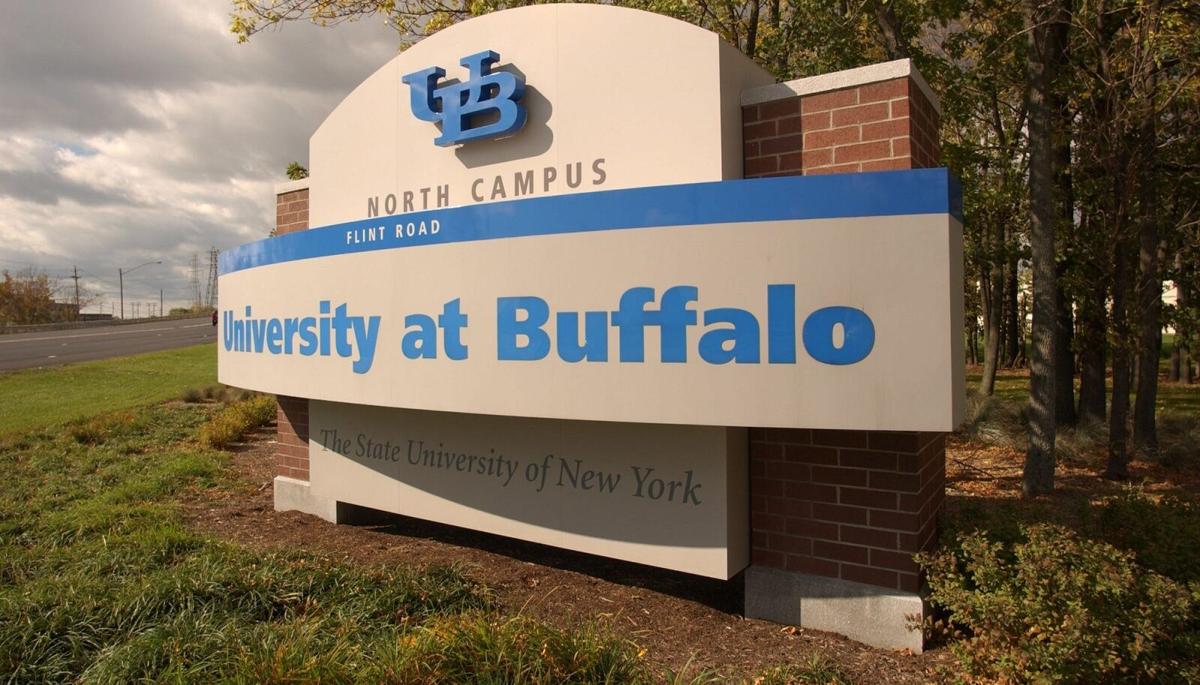 So you're new to the area (and probably going to school for something smart, like pre-med) and maybe you know a few things about Buffalo, or maybe you don't.
Well, the rumors are true.
It's cold here a lot of the year (but we have a few fun ways of dealing with it,) our public transit leaves room to be improved (which is why each place featured here is walkable from campus or on a major transportation/Stampede shuttle route) and yes, we eat a fair amount of chicken wings (but not for every meal). Only occasionally for breakfast -- really -- and usually leftover from 4 a.m., consumed not entirely sober, from Jim's Steak-Out. You'll learn all of this after a couple of semesters. 
Whether you're a student who needs to be in a bustling cafe work environment, a movie-lover looking for a theater playing indie films, or a vegetarian picturing our wing reputation and thinking "what is there for me?" Buffalo's got all that. Vegans, you can even have "chicken" wings, right by campus. Stay tuned.
Here's a breakdown of places to go near each campus.
Brunch:
5235 Main St. ("Express" location) and 1280 Sweet Home Road. Express is open 7 a.m. to 3 p.m. every day.
If you've seen an Instagram photo of a Nutella-stuffed, banana-topped, confectioners sugar-dotted crepe, it's from here. Hollandaise-doused, smoked salmon, poached eggs and caper-topped, crepes? Probably here too. Waffle-wrapped, pork sausage on a stick? Also, here. As far as picture-worthy, this takes the crepe.
There are two locations: The Express in University Place and the original in Williamsville. Each has its own unique atmosphere. The original is small, cozy and sunny with tables close together and an expected wait time during popular breakfast hours, especially on weekends (they don't take reservations). The Express is surrounded by other fast restaurants, like Mighty Taco, Jimmy John's and China Taste. The Express creperie emulates the original's atmosphere, homey signs with heartwarming phrases adorn the walls and boasts the same menu, plus it has a drive-thru.
3234 Main St. Open daily 7 a.m. to 9 p.m.
Vegans and vegetarians don't want to be left out of Buffalo's iconic wing reputation. Nor, go their whole college careers without trying a beef on weck.
Amy's Place is a refuge for non-meat-eaters with a menu that doesn't just offer a few choices for them but is half composed for them. The Lebanese/American diner is divey, a bit grungy and a downright bargain. Finding tofu, vegan cheese and butter is hard enough, but a breakfast of two eggs, home fries, toast and your choice of tofu, seitan and regular meat, for $3.50 to $5.50? Almost unheard of within city lines. Aside from regular American diner foods like pancakes, eggs, French toast and salads, there also are a lot of Lebanese sandwiches and appetizers including shawarma, falafel, kabobs and gyros.
A plate of six vegan wings, served with homemade vegan blue cheese, costs $8.25. Eating Buffalo's most well-known food, when you don't eat chicken? Priceless.
Things to do
The city bursts with restaurants -- with new ones increasingly popping up and filling to-try lists all the time -- but shopping has been better left to the 'burbs. Of course, there are shopping strips of local boutiques (which are definitely worth visiting, and often) but sometimes you need a good, ole' Target run. And then a bread bowl at Panera Bread. And while you're at it, maybe a new mascara from Ulta.
The Boulevard Mall and Niagara Falls Boulevard shopping plazas might not be hip, trendy and hyper-local, but they're essential. Target, Nordstrom Rack, Best Buy, Barnes & Noble and Ulta are some of the big-box stores filling the Boulevard Consumer Square. The Boulevard Mall has a few popular clothing chains, like American Eagle, Dick's Sporting Goods and H&M. Up the road a bit, on Sheridan Drive and Niagara Falls Boulevard, is a large Salvation Army, next to a TJ Maxx, Home Goods and BJ's Wholesale, followed by a Walmart a bit further down.
Directly across from South Campus is this three-screen movie theater that often shows indie films and discounts movies for students, making it a cheap date idea -- as well as a cool one. (How cool are you for choosing a non-blockbuster film?) In addition to the usual concessions, there's also chocolate-dipped cookies from Dessert Deli. Prices are comparable to other theaters, but proximity, reclining seats and a chance to leave your cramped dorm behind make it a leisurely night out. 
You can't walk downtown from either campus, but it is a straight train ride away from the South campus. Exploring downtown is one of the best ways to get to know the city. Watch professional plays and musicals at both big and small theaters in the theater district. Canalside is a hot spot for concerts and festivals, as well as activities like water bikes, kayaking and paddleboarding during the summer and fall, and ice skating, ice bikes and curling during winter. KeyBank Center hosts big-name concerts and Buffalo Sabres games. The City Hall Observation Deck is free and offers you a view of the city and waterfront. Bars, restaurants and small concert venues dot downtown's landscape, making a stroll down Main Street an activity in itself.
Cafe
4224 Maple Road. Open 11 a.m. to 11 p.m. Sunday through Thursday; 11 a.m. to 1 a.m. Friday and Saturday.
Most known for its bubble tea and abundant list of loose-leaf flavors, Tea Leaf is a popular spot for students meeting  friends, tutoring or toting their laptop, in pursuit of Wi-fi and caffeine. Well-worn couches and tables of two occupy the snug cafe, that smells faintly floral from brewed tea. At the counter, the overhead menu lists an overwhelming amount of flavors. If you're not sure what to go with, try Loganberry. It's a unique-to-the-area, fruity flavor, originating in Crystal Beach. Aside from tea, their beverage list includes Ghiradelli hot chocolate and caramel apple cider, as well as a full menu of coffee and espresso drinks. For food, they cook up a few small plates of spring rolls.
Bonus: Late hours leave ample room for late-night, procrastinative studying.
Open 7 a.m. to 6 p.m. Monday; 7 a.m. to 8 p.m. Tuesday and Wednesday; 7 a.m. to 9 p.m. Thursday; 7 a.m. to 9:30 p.m. Friday and Saturday; 8 a.m. to 6 p.m. Sunday.
Perhaps you've figured it out from the name, or maybe it took seeing a superhero figurine or two hidden in corners, or maybe it was the menu of names like Lois Lane that finally clued you in. Daily Planet is a sizable cafe, with clever, subtle nods to the Superman franchise and plenty of espresso drinks, this is the kind of place you could hole up in and study for an entire day if needed. Maybe you'll get lucky, and the Norah Jones tunes will break for a bit to make room for a live guitarist, keyboardist or singer, as they have live music often, especially during evenings and weekends.Daily Planet serves its own homemade pop tarts and crumbly, vegan peter butter cookies. Baked goods from locally loved bakery and cooperative Breadhive, are also available. On Hertel Avenue near Main, it's a quick bus ride down Main away.
Dinner
Open 11 a.m. to 9:30 p.m. Monday through Thursday; 11 a.m. to 10 p.m. Friday; 7 a.m. to 9:30 p.m. Saturday; 8 a.m. to 6 p.m. Sunday.
A Thai restaurant with an extensive menu, sizable portions and affordable prices (aka the holy trifecta of college dining). Jasmine offers a nice break from campus food, by cooking flavorful, authentic Thai dishes. Expected at Thai restaurants but still worth noting, vegetarian, vegan and gluten-free foods are plentiful. The mood is intimate and casual.
Open 5 p.m. to 10 p.m. Tuesday through Thursday; 5 p.m. to 11 p.m. Friday and Saturday; 1 a.m. to 3 p.m. Sunday; closed Monday.
Not for the budget-conscious, but after a bit of saving or for a special occasion, or when the kid from your class who, after an entire semester of casual flirting, has agreed to a date. The fare is New Orleans Cajun-Creole, so expect lots of seafood, jambalaya, cheddar grits and fried chicken. Flavors and spices are taken seriously here. Its vibe is romantic enough for a date with warm lighting, but still casual enough for any other occasion. Booth cubbies offer a bit more privacy. Wine aficionados will appreciate their elaborate, 150 plus, wine list.
Going out
1300 Sweet Home Road (University Place)
Open 3 p.m. to midnight Monday through Wednesday; 11:30 a.m. to midnight Thursday and Friday; noon to midnight  Saturday and Sunday.
Claiming the title as "unofficial home of all things U.B." you'll feel home at Blue Bull, if you are one. Framed Bulls jerseys hang on the powder blue walls. Cheap drinks (you can't claim to be a college bar without them) include $3 beers and well drinks, plus daily specials inevitably involving a drink or two. Monday and Saturday, order a bucket of beer for $15, unless you have class Tuesday morning, in which case take a single $2.50 shot of Fireball and call it a night. Open until midnight or 1 a.m. most nights, it's an ideal happy hour and pregame spot.
Open 11 a.m. to 4 a.m. every day.
Charming, homestyle restaurant by day, lively club spinning today's dancey hits by night. Not only is The Steer just a few train stops down Main Street from UB South Campus, it's also one of the go-to nightlife spots for students. It's the kind of place where you could have dinner (with a fair amount of vegetarian options), casual drinks and then a full-on 4 a.m. night all in the same spot, assuming your wallet allows for it.
Late night eats
Ten locations throughout the city, northtowns and southtowns.
Oh yes, the late-night steak hoagie. After a night on Allen, Chippewa, Elmwood or Main, you'll be begging to wait in the long line for a Styrofoam container of chicken fingers or a sub. Jim's is best known for their "famous" crispy fried onion and gooey melted cheese-topped steak sub, drenched in their secret sauce and plopped on a toasted Costanzo's roll. It's mouthwatering any time of day, but at 4 a.m., especially.