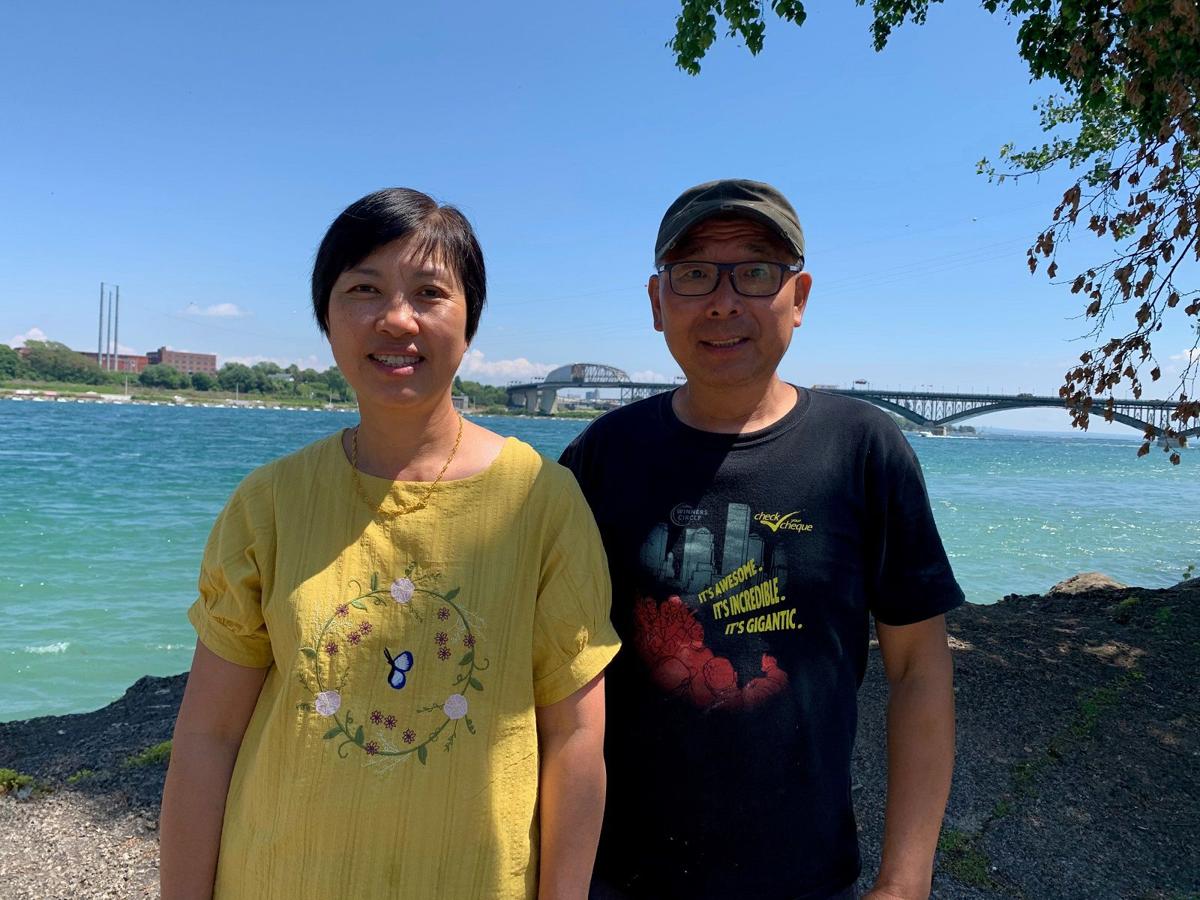 The best Chinese food in Buffalo isn't actually found in Buffalo. Or even, for that matter, in the United States.
Ah, but you can see Buffalo from the airy dining room of Ming Teh, a beloved riverfront restaurant in Fort Erie, Ont. There you can savor a dish of deep-fried fish stir-fried in ginger vinegar sauce in view of the mighty Niagara's swift-running strait.
As you peer out those giant plate-glass windows, just to the right looms a bridge over troubled water. Sadly, the Peace Bridge is far too peaceful these days; most Americans and Canadians, thanks to the global pandemic, can't cross that bridge when they come to it.
Today, on Canada Day, Ming Teh will offer a full takeout menu for its many Canadian customers while missing its many American ones. Normally, July 1 to July 4 is among the restaurant's busiest stretches, as diners from each country celebrate a matched set of national birthdays.
"For years this is always a very special time," Ming Teh co-owner Wendy Men says. "For all these years, we have very many steady, loyal customers from the other side of the river."
That, of course, won't be the case this year: American cottagers will be unable to go to their second homes on Lake Erie's Canadian shore for at least the next three weeks, and maybe for far longer. The whole summer season could go up in smoke, like the white-hot embers of a bonfire on the beach.
Wendy says her American customers typically account for more than half of Ming Teh's business during the summer months.
"It's kind of sad, the situation right now," she says. "But what can you do, right?"
Wendy and her husband, Mendel Men, understand full well that lost business means little against lost lives. How could they not? They are originally from Wuhan, China.
"For so many years, nobody knows about the place where we are from," she says. "Now, maybe everyone knows Wuhan."
They have lived in Fort Erie since the 1980s. They are Canadian citizens with deep roots in the community. And their hearts break for all those who have lost loved ones — back home in Wuhan, and all across the world.
Wendy's older sister, Hua Wen, still lives in Wuhan, central China's most populous city. Wen's daughter, who lives in Toronto, had a baby girl on March 30. Soon, Wendy says, her sister hopes to be able to travel to Toronto to see Sophia, her new grandchild.
"My sister stayed in her house for four months, not even one step from the front door for four months," Wendy says. "The whole city of Wuhan, nobody went out."
Siu Kui Cheung, who is originally from Canton, China, founded Ming Teh in 1977. Mendel Men, his nephew, immigrated from Wuhan to work in the kitchen in 1982. And Wendy, Mendel's wife, came in 1988 to work as a hostess alongside Cheung's wife, Julie. Wendy and Mendel took ownership in 2006.
Cheung's original paintings – finely wrought oils – hang on the wall between the front door and the main dining room. Think of it as a pleasing intersection of palate and palette.
"My life is cooking and painting," Cheung told Janice Okun, then The News' restaurant critic, in 1999. "In many ways, painting and cooking have the same requirements. Taste is like color, you know."
Okun wrote about Ming Teh again in 2009, three years after Mendel took sole control of the kitchen, and she found that its standards remained high. She raved about the subtlety of sauces "so multilayered with flavors that every bite provided a surprise."
Paul Zimmerman, the late NFL writer for Sports Illustrated, was a noted foodie. So when Dr. Z would come to town, Larry Felser, The News' late sports columnist, would take him to some of Buffalo's best restaurants – and, on at least one occasion, to Fort Erie's best. Felser reported that Ming Teh aced the Dr. Z test.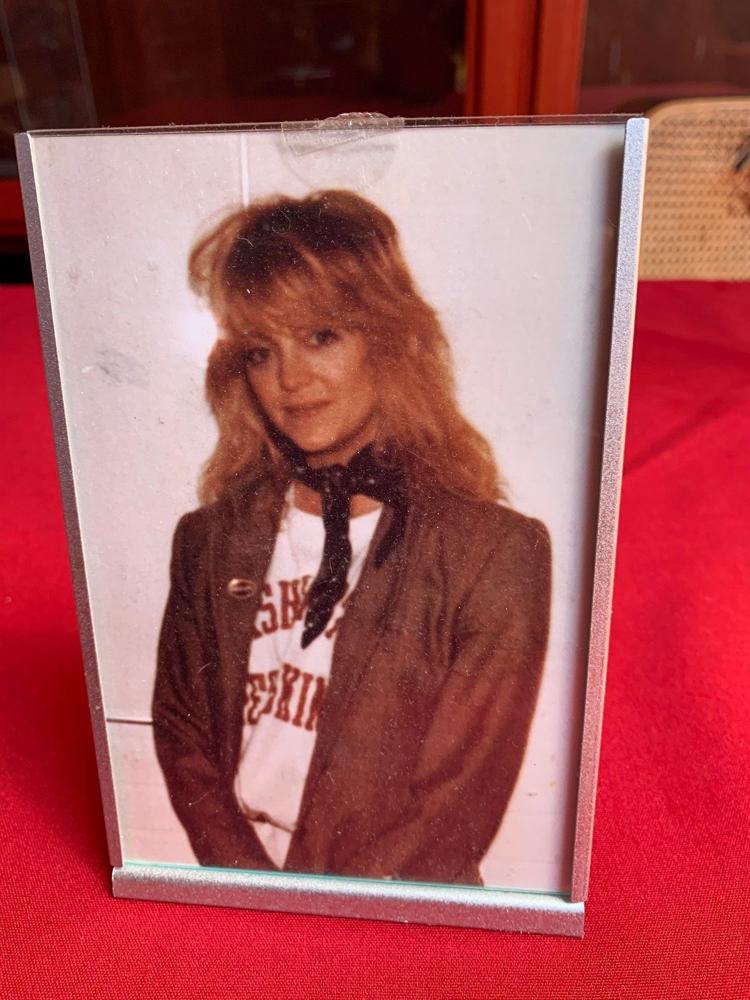 There's a picture at the restaurant's front counter of Goldie Hawn from when she ate there in the early 1980s while making "Best Friends" in Buffalo. There's a photo of Robert Redford from when he ate there, a few years later, while making "The Natural." Redford is pictured with waitress Maria Flacco; she still works there.
Robert Duvall, who also visited while making "The Natural," appreciated Ming Teh so much that he dubbed it "a world-class restaurant."
These days it is open only for takeout, from 4 to 8 p.m. Wednesday to Sunday, 
"We don't have dine-in," Wendy said. "Restaurants can do patio now, but we don't have a patio, so we can do nothing for that."
The saving grace, she says, is that they own their building: "That's the only good thing for us. We don't have to pay any high rent, like many big restaurants in Toronto. So we are OK. Not crazy busy, but not too, too bad."
And so, on this Canada Day, Wendy will celebrate with her many Canadian customers while dearly missing the American ones who've been coming for generations – across the border and across the years.
"We miss them," she says. "And they miss our food."
Stay up-to-date on what's happening
Receive the latest in local entertainment news in your inbox weekly!