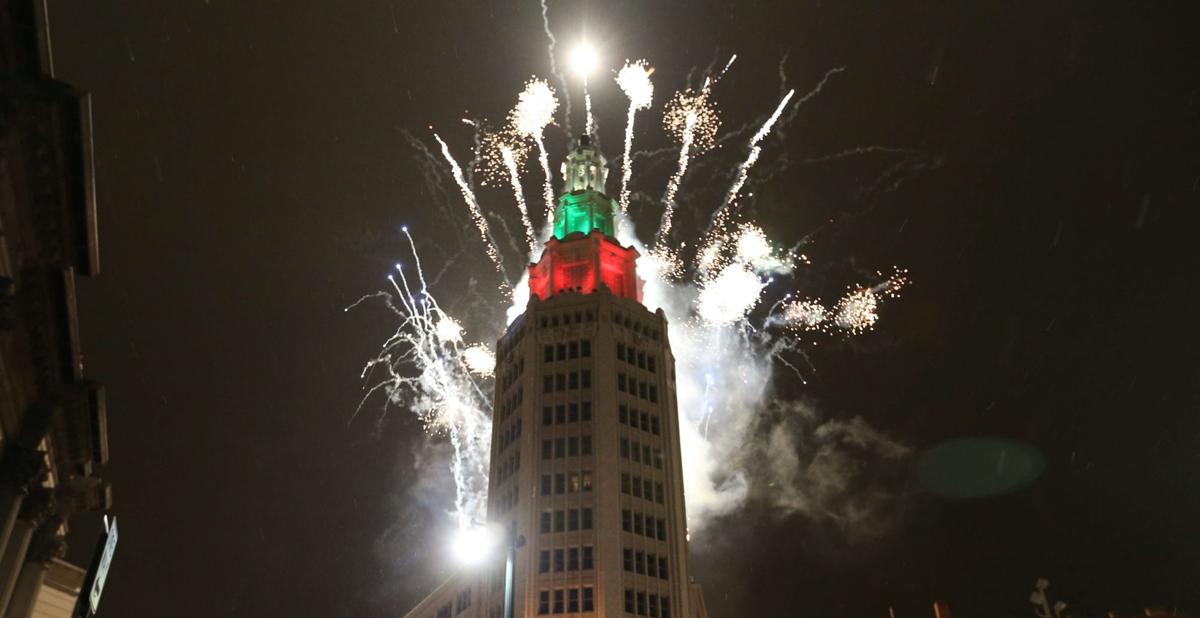 As we bid a not so fond adieu to yet another challenging year, there's no arguing that we've all earned a drink. While you're preparing to ring in 2022, might I suggest a beer? Alright, alright, that should come as little to no surprise coming from me, just hear me out. Champagne, wine, seltzer, mixed drinks – while these are all suitable choices as you count down the minutes to midnight, few present the variety of craft beer, especially local beer.
From beers to drink all night, beers to replace your champagne toast and beers you can share with your friends, here are a few options if you're looking for something a little different come New Year's Eve.
Shnowman Winter Lager, Resurgence Brewing Company
55 Chicago St. (768-6018)
A dark winter lager seems fitting for what should be a cold and dreary New Year's Eve night. This collaboration between Bills star Dion Dawkins and the Bills Mafia Babes is easy drinking with notes of light roast and chocolate. It comes in a mixed pack with a cherry variant and $1 of every pint sold and four-pack sold in the brewery will support Dion's Dreamers, which provides mentorship and support to young men and women in underserved communities. (Available: cans, draft.)
Daytrekker Session IPA, 42 North Brewing
25 Pine St., East Aurora (805-7500)
A bigger-bodied session IPA that's on the hazier side, this is an option not only for New Year's Eve, but also for New Year's Day. It makes for a great beer that you can feel comfortable drinking all night long, well past midnight, thanks to its pleasing 4.9% ABV, and if you have any left over in the morning, they make a mean beermosa, which is beer and champagne. (Available: cans, draft.)
Champagne Guapi, Eli Fish Brewing Co.
109 Main St., Batavia (585-343-0008)
This one is a layup, right? Eli Fish's champagne-style gose fermented with Aurora grapes was a medal winner in the New York State Craft Beer Competition. This one is an easy choice to replace your traditional champagne toast at midnight. This one drinks like a semisweet white wine, but with the sourness of a gose on the back end. (Availability: draft.)
Sticky Toffee Barleywine, Community Beer Works
What would this list, or any self-respecting beer list for that matter, be without a proper barleywine? A wise man once said, "Barleywine is life." Enter CBW's Sticky Toffee Barleywine. Caramel, vanilla cream, dark fruit and so on and so forth, grab a bottle and share with friends. (Availability: bottles.)
Panic Buying Double Dry Hopped Double IPA, Big Ditch Brewing
55 E. Huron St. (854-5050)
A relatively newer release, Big Ditch's latest DDH DIPA checks all the boxes of a bigger IPA; soft and creamy body with slightly dank fruity aromas and notes of sweet citrus and pineapple. If you're looking for something a little boozier as the night progresses, reach for this one. This is another beer on this list that will make a good beermosa as well. (Availability: cans, draft.)
Yuppie Cadillac Czech Pilsner, Thin Man Brewery
492 Elmwood Ave. (923-4100), 4401 Transit Road (633-9630), 166 Chandler St. (393-4353)
This was one of my favorite lagers from this past year; I figured it made sense to include it here. A traditional lager brewed with Czech Sladek and German Hallertau Mittelfruh that's light and fruity with a bready malt finish, Yuppie Cadillac is both balanced and crushable and a wonderful additional to your New Year's Eve beer lineup. (Availability: cans, draft.)