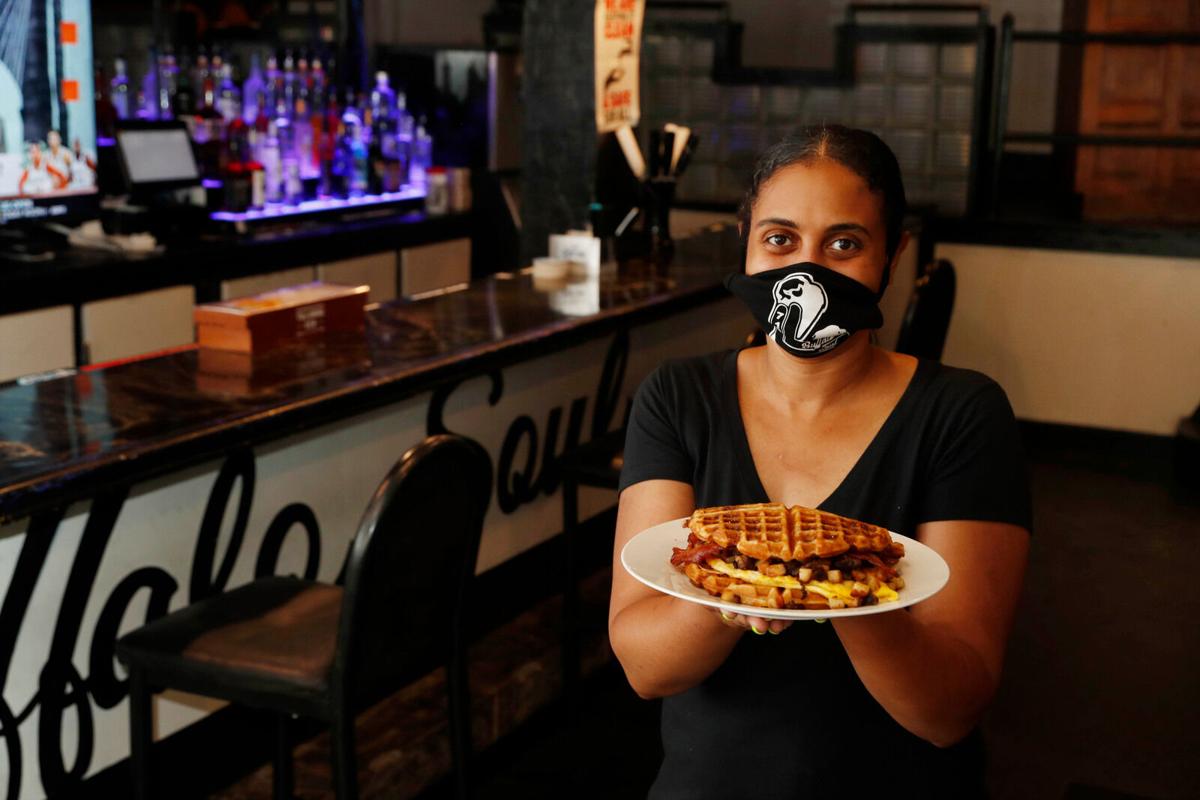 Buffalo Mayor Byron W. Brown announced Buy Black Buffalo Week, an initiative to celebrate and support the city's Black-owned businesses that have been hurt by the Covid-19 pandemic, would run through Friday.
Several Black-owned eateries have joined the cause, offering deals or special menus through the end of service Friday (or longer), as a means of attracting customers.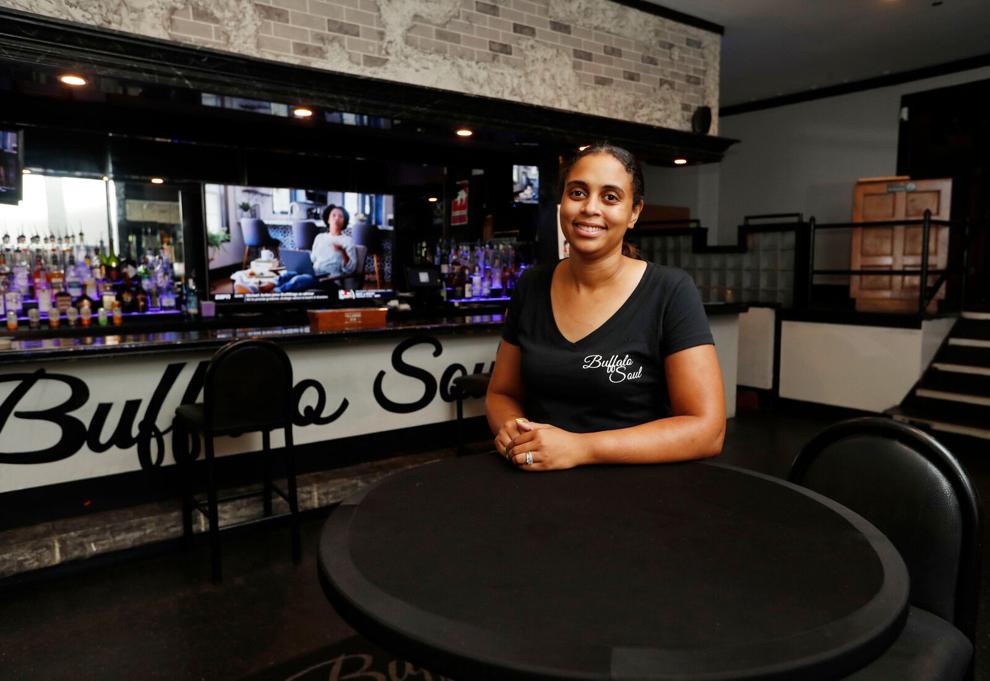 Buy Black Buffalo Week, a citywide shopping movement, will run from Dec. 4 to 11, Mayor Byron W. Brown announced Friday.
454 Pearl St. (768-8549).
Hours: 2 to 8 p.m. Monday, Wednesday, Thursday; 2 to 10 p.m. Friday and Saturday; noon to 9 p.m. Sunday.
Deal: 15% off any dinner order when you mention Buy Black Buffalo Week, plus a 12-inch steak hoagie for $9.99. The deal extends through Saturday.
Buffalo Soul, owned by Jamey and Brandy Alexander, splits its menu into "Buffalo" classics and "Soul" sections, with the Key to Our Soul – Caribbean-spiced fried chicken dipped in a secret sauce, $13 – the most distinctive item on the soul side. The chicken and waffles (scratch-made cinnamon waffle with hand-breaded chicken cutlets, $9) are also a popular choice among customers.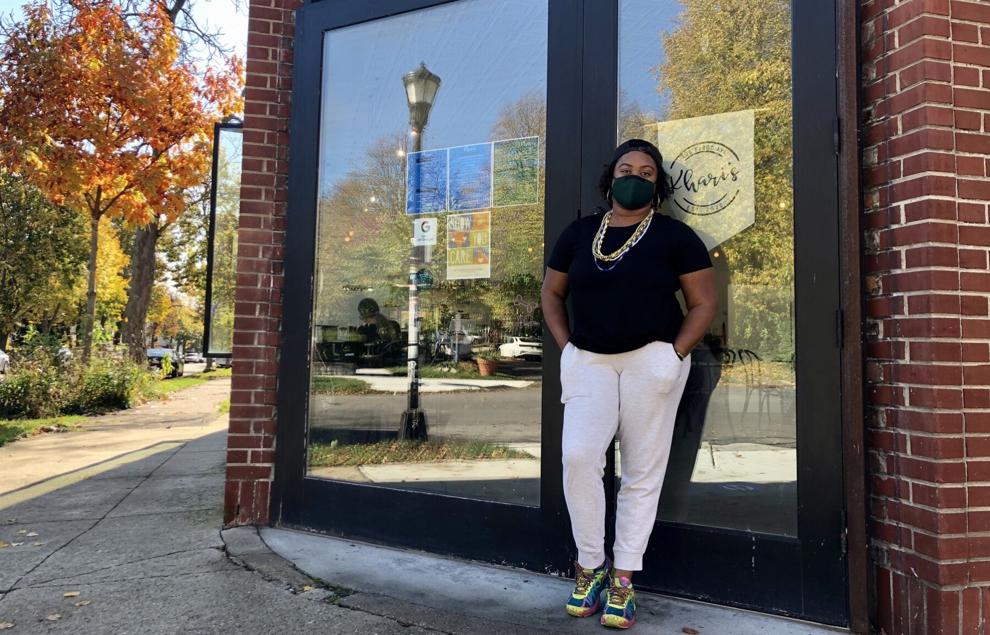 Hours: 8 a.m. to 4 p.m. Monday through Friday; 10 a.m. to 4 p.m. Saturday and Sunday.
Deal: Medium coffee, hot or iced, with a bagel or toast for $3.50.
Khari's sources its coffee from the Bean Bastard and Undergrounds Coffee, depending on desired roast, and sources its toast and bagels from nearby BreadHive. Although it's not officially part of the Buy Black Buffalo Week deal, owner Kartika "T" Carr recently launched a small food menu at her cafe, featuring three paninis – highlighted by the "Ja," a Jamaican-style pressed sandwich with chicken, provolone, peppers, caramelized onions and Jamaican jerk aioli. 
Carr also highlighted part of her tea options, H.E.A.L. with Luv, which offers tea as a holistic remedy. Khari's is also running an Instagram promotion with the prize of a $10 gift card.
1281 Hertel Ave. (322-0084).
Hours: 11 a.m. to 10 p.m. Monday through Thursday; 11 a.m. to midnight Friday and Saturday; noon to 6 p.m. Sunday.
Deal: Special, limited-time menu through Friday.
Brothers, which has served takeout only since opening earlier this year, has crafted a special menu for Buy Black Buffalo Week. Co-owner Romone Anderson highlighted one item – the barbecue brisket grilled cheese with french fries, for $12.95 – that he believes is a standout from his list. Anderson's crab-stuffed salmon, served with broccoli and rice pilaf ($21.95), fits Brothers' mold of creative entrees.
Asked why he's participating in Buy Black Buffalo Week, Anderson cited the importance of small businesses getting involved.
"We try to involve our business and brand with community as much as we can," he said.
There's great barbecue in Lovejoy, promising soul food downtown and underrated fried chicken in Schiller Park. New businesses on Hertel Avenue and in the Northland Workforce Training Center are eager to make an impression, while a popular bakery with nearly 11,000 Facebook likes has become a household name. These businesses are united by a few traits: They're all local,
683 Northland Ave. (253-2100).
Hours: 9 a.m. to 6 p.m. Tuesday through Thursday; 9 a.m. to 8 p.m. Friday; 11 a.m. to 4 p.m. Saturday and Sunday.
Deal: 10% off for veterans through the end of the year.
The team of Dale Holt, Tina Grant-Holt and Reginald Ingram recently celebrated its first year in the Northland Workforce Training Center after replacing the short-lived Gigi's. Manna Culinary Group, which employs students from the Emerson High School culinary program, is still serving breakfast, lunch and dinner – via takeout – with an emphasis on global and soul food.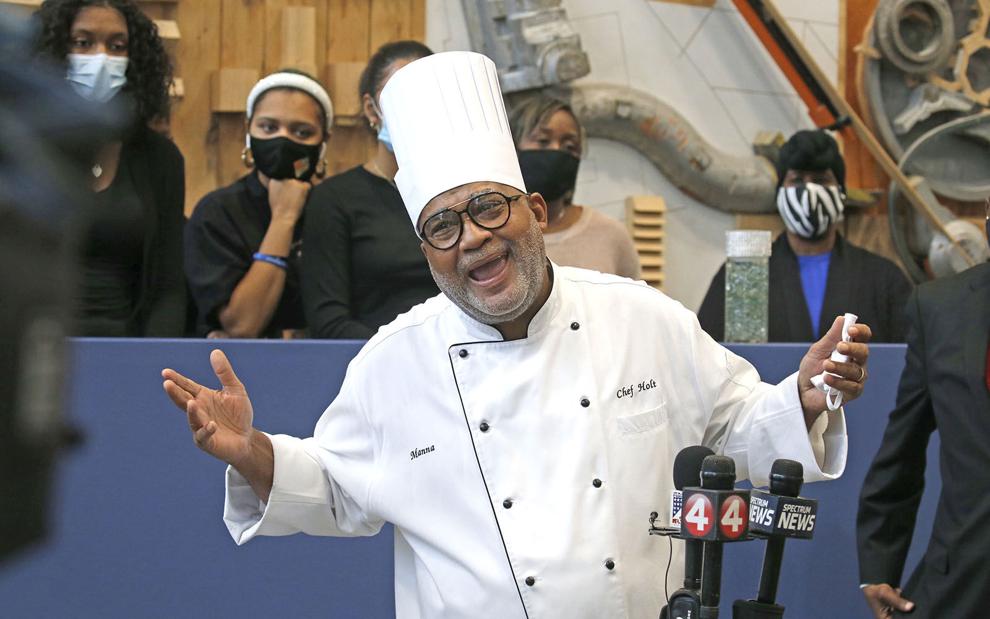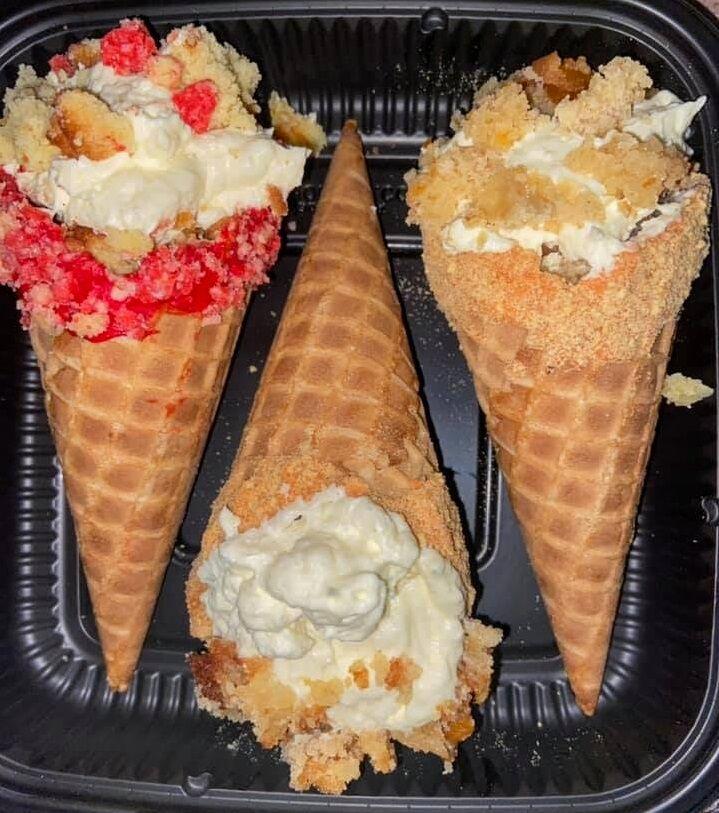 Home bakery in Tonawanda (800-1524).
Deal: Daia Wheeler, who began her dessert business from her home in March, was originally planning to take a holiday break from Dec. 8 to 20. But with Buy Black Buffalo Week running through Friday, she's delayed her time off.
Her special offers include $10 added to any gift card purchased ($20 or greater), as well as two-for-$4 dessert cones, brownies and cereal bars, $4 mini cinnamon roll cheesecakes and $4 mini snack boxes and $4 cereal bar cupcakes.
Wheeler described her dessert cones as layers of cheesecake and pound cake inside an ice cream cone, available in strawberry crunch, Oreo and peach cobbler varieties.
426 Hertel Ave. (877-0101).
Hours: 6 p.m. to 4 a.m. Thursday and Friday; 7 p.m. to 4 a.m. Saturday and Sunday. 
Deal: 5% off total purchase.
WRA, a newcomer to the west end of Hertel Avenue, is fully devoted to chicken wings, willing to split an order into drums or flats, or finish wings on the pit. WRA's sauces range from traditional to outside the box, like Mambo Sauce from D.C. and a wasabi suicide sauce.
La Verdad began participating in Buy Black Buffalo Week until the owners' exposure to Covid-19 forced the business to shut down for 14 days.