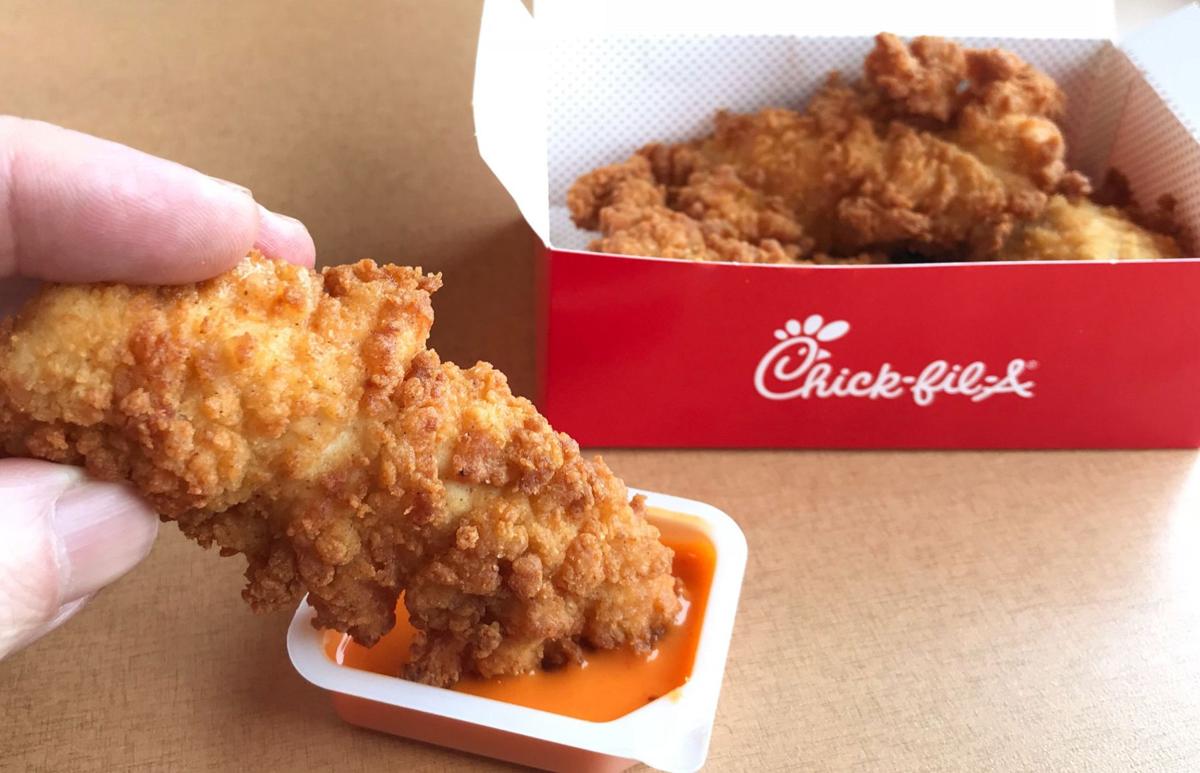 Chick-fil-A will open its first Buffalo-area location Thursday, when a franchise at 1753 Walden Ave. in Cheektowaga opens its doors.
If you plan to go, here are some thoughts to keep in mind:
1. Expect massive lines, but they'll eventually move quickly. After several visits to the Erie, Pa. Chick-fil-A location, there's almost always been a zigzagging line of roughly 15 to 20 people, at minimum. Meal times become especially crazy. Thankfully, the franchise had four cashier stations open and the line moved far more quickly than expected.
Although it will likely take a few weeks for the first Cheektowaga location to find its feet (talons?) - and the lines will be immense Thursday if the 2013 debut of Popeyes on Elmwood was any indication - don't be discouraged by hordes of customers waiting in front of you.
2. Ask for the sauce. Unlike some fast food retailers, Chick-fil-A cashiers typically won't ask if you would like sauce with your order. Be prepared to request any of the sauces for no additional charge, but this can be easy to forget if you're not prepared.
Chick-fil-A Sauce is by far the most popular condiment, but other choices include Polynesian, barbecue, zesty Buffalo, garlic-and-herb ranch and sriracha.
3. Know the drink and tenders combo trick that went viral on social media. The concept isn't hard, but eating Chick-fil-A on the move (preferably as a passenger) is easier by inserting the straw from a drink through the hole in a to-go container of chicken tenders, which allows the box of tenders to rest atop the drink's lid while still preserving access to the beverage. See an image of the trick here.
4. Chick-fil-A is closed on Sundays. Every Chick-fil-A is closed on Sunday for rest and/or worship, a practice instituted by S. Truett Cathy, the company's founder, in 1946.
Since this practice is uncommon, especially among national chains, it's worth bearing in mind as a food choice to rule out for Bills games or for morning recovery following a late Saturday night.
5. Lots of people don't like Chick-fil-A for its past political and social stances. Dissenting voices - especially on social media - have been common in the weeks preceding the chain's arrival. Chick-fil-A corporate has been outspoken against gay marriage and other LGBTQ legislation, and has donated millions of dollars to the opposition efforts.
How's this: Ive never had it. Chic fil a is anti lgbt. Their sauces taste like hate. I have no time for that.

— Brendon Van Allen (@pwndabear) November 21, 2018
* Chick-fil-A's mascot is a cow that urges customers to "Eat Mor Chikin" (usually through signage, but you never know). A baby cow wearing a pink bib posed in the Cheektowaga location a week before opening.
* Many Chick-fil-A fans stand by its breakfast, which is still based on the chicken sandwich (on biscuits or bagels) but also weaves in bacon and sausage. Breakfast sandwich prices range from $2.49 to $3.65.
* The chain is known for its freshly squeezed lemonade ($1.89) and its sweet tea ($1.65). Five flavors of milkshakes, including the seasonal peppermint chocolate shake, fall more in the dessert category.
* Healthy options aren't too hard to find - choose from Chick-fil-A's salads or its grilled chicken sandwich. Calorie counts are listed on the TV screen menus.