Buffalo's growing Muslim and Middle Eastern communities have made halal restaurants increasingly popular across the city.
Halal, which means permissible in Arabic, references dietary restrictions as written in the Quran. The next time you're in the mood for halal consider these five options. 
Serving gigantic portions at affordable prices, Alibaba Kebab is one of the best halal restaurants in town. It's hard to recommend just one dish because almost everything on its menu is worthy of praise. Here are a few good places to start. The trio wrap ($7.99) is a monster of a sandwich with your choice of three of the restaurant's meats (shawarma, gyro, tandoori, seekh kebab, to name a few) placed on a fresh-baked piece of tandoori naan among a garden of fried veggies with a choice of sauce. The butter chicken curry ($10.99) comes in a rich and slightly spicy tomato sauce with a heaping serving of yellow rice garnished with crispy onions and cilantro, white (garlic) and raita sauces and a gigantic piece of tandoori naan. One order can probably serve three people.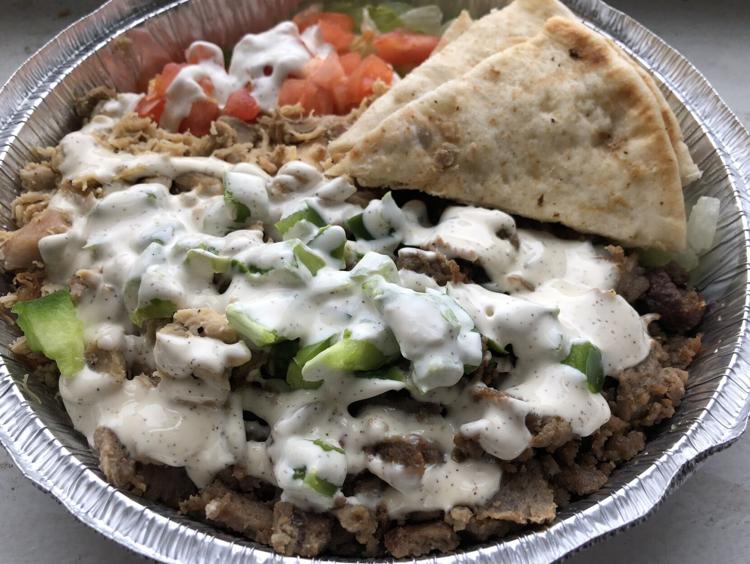 Straight from the streets of New York City, this fast-casual joint makes exploring halal food's American roots easy. Its menu is simple with platters on a bed of rice ($8.99 to $9.99) and sandwiches ($7.99) featuring a choice or combination of beef gyro, chicken and falafel with lettuce, tomato and a mixture of white and hot sauces. I'd opt for a combo of gyro, featuring shredded bits of beef bursting with flavor, and its falafel, which are surprisingly good for a chain restaurant. Round out your meal with a side of hummus or baba ghanoush ($2.99) for additional flavor.
For a more contemporary take on halal, check out BurgerIM, which is slinging delicious and creative halal-certified patties. Its falafel burger ($6.99), featuring a quarter-pound patty, lettuce, shaved onion, tomato, pickles and tahini sauce, is a stand-out choice and an inventive rendition of the Mediterranean staple. As Ben Tsujimoto confirmed in his review of BurgerIM, the falafel has wonderfully crunchy exterior but is moist inside, maintaining its form bite after bite. The Greek lamb burger ($7.99), which pairs a savory third-pound ground lamb patty with mixed greens, shaved onions, tomato and tzatziki sauce, is another stellar choice and a playful Americanization of the traditional lamb kebab found in most halal establishments. The sides are just as important of a part of the BurgerIM experience, and you would be doing yourself a disservice not to tack on an order of crunchy onion rings or addictive sweet potato fries (both $3.79).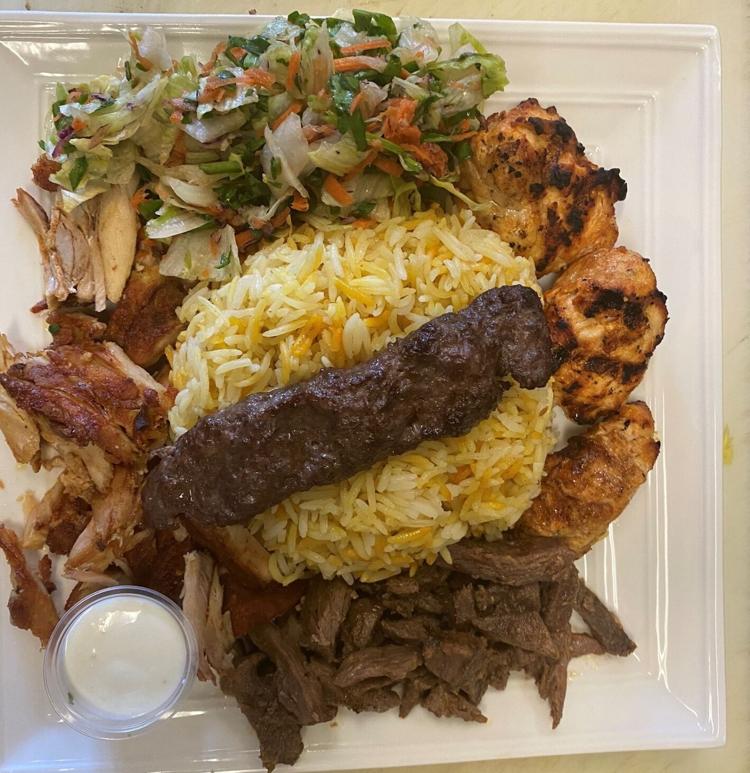 Despite changing owners in June, Shish Kabab Express continues to be a go-to spot for delicious halal food. If you want to explore the menu, order the mixed grill plate ($14.99), which boasts a generous sampling of chicken and beef shawarma, chicken and beef tikka and lamb kebabs (all of which can also be ordered as an entrée or a sandwich) with a side of rice and pita. The shawarma is juicy and flavorful; the tikka and lamb feature a rich smoky profile. The joint's pillowy falafel ($8.99 for an order of eight) are some of the best in the region and pair well with its house-made hummus, baba ghanoush and tabbouleh (each is $3.99 for a small and $7.99 for a large). Pro tip: Get an order of baklava ($3.99) for dessert; you can thank me later.
For a unique halal experience, head to Clay Handi for traditional Pakistani cuisine cooked in clay earthen pots. I always start my meal with one of the restaurant's veggie samosas ($1.99), which feature a buttery crust and a delicious chickpea puree filling. Practically any handi dish (goat, chicken, beef) will be delicious but during a recent visit, the chicken handi ($15.99) yielded a generous portion of bone-in chunks of meat (boneless is available for $19.99) simmering in a slightly spicy stew with chunks of tomato and a side of basmati rice. The mango lassi ($4.99 for a half, $9.99 for a full) is a sweet treat that's perfect for combating some of the cuisine's spice. 
Stay up-to-date on what's happening
Receive the latest in local entertainment news in your inbox weekly!