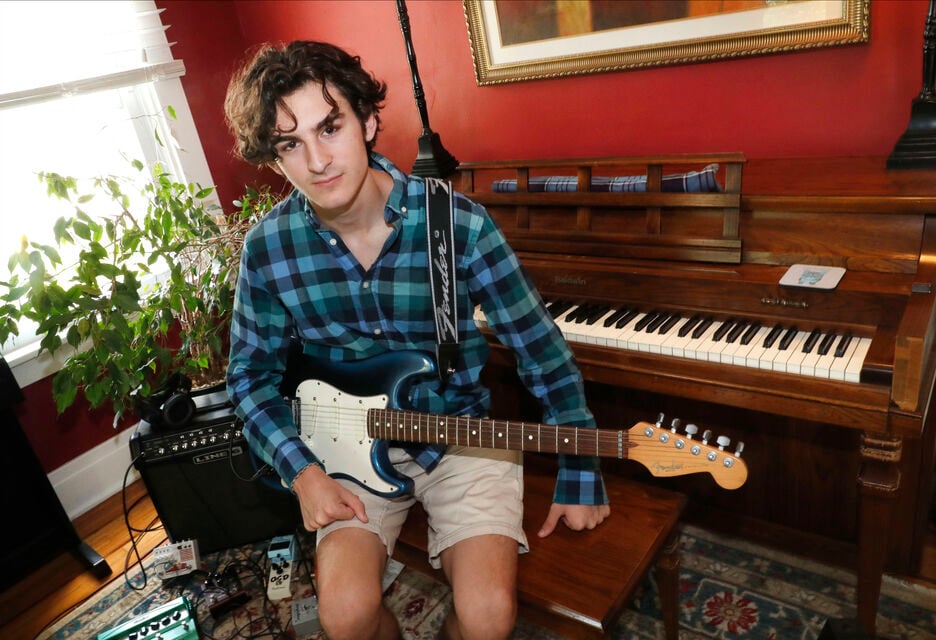 Looking for a silver lining during a pandemic that has taken such an immense toll in lives lost and livelihoods decimated might be a dubious pursuit. However, many Buffalo musicians have found hope amidst the tragedy.
Unable to work in the live setting, musicians have keep their art alive by turning inward, reacquainting themselves with musical pursuits they had pushed to the side, delving deeper into their musicianship and forging new creative partnerships. Many are documenting the process, to the point where we are likely to see a plethora of new album releases in the coming months, most of them created during the pandemic.
The break has, as converse to logic as it might sound, done many of these musicians some good.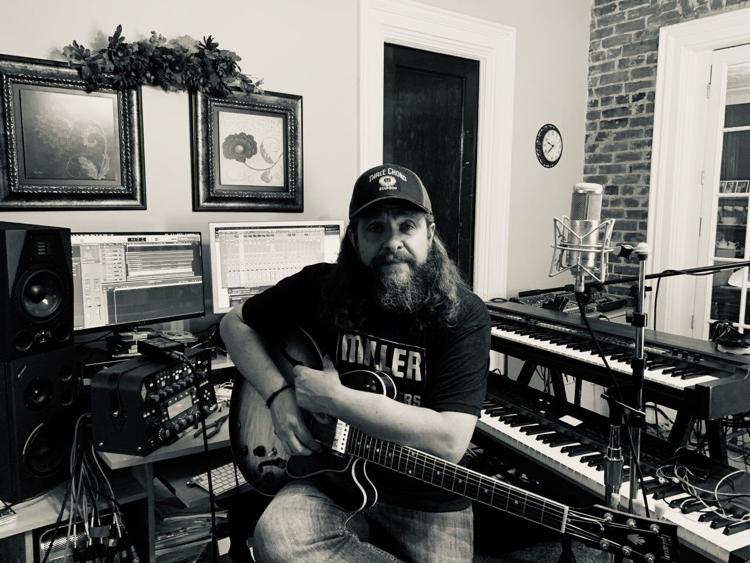 Back to the woodshed
"I'm sure this sounds sacrilegious, but the crisis brought a much-needed break for me from the last five-plus years of touring across 21 states and playing over 1,000 shows," said David Michael Miller. "Between finding venues, booking gigs, routing and promoting tours, hiring musicians and all the accompanying logistics, the last few years have robbed me of precious creative downtime."
As venues began shutting down and events canceled, Miller said that "the reality of the impact the virus was having on the population became clear, and I felt like touring in any consistent and meaningful way would have to be put off until the fall of 2020, at the earliest. Now it seems like this is more like a next spring or even summer 2021 reality, at best. Instead of fighting for gigs or wallowing in the obvious hardship of all this, I decided to focus on a few areas I could affect."
For Miller, this meant hitting the proverbial woodshed, writing new songs and finishing lingering recording projects.
"I had a new EP, 'Rise,' that I was planning on releasing in April, but instead pushed to June and did a little fine tuning on it with the extra time. It's now being pushed to radio and internet stations across the U.S. and some international outlets. I also decided to update my home studio, and dive into learning the tools that I had, with the goal of recording and producing my own more singer-songwriter style album, mostly by myself. I've found time to write new songs and finish ideas that had been simply waiting for my attention."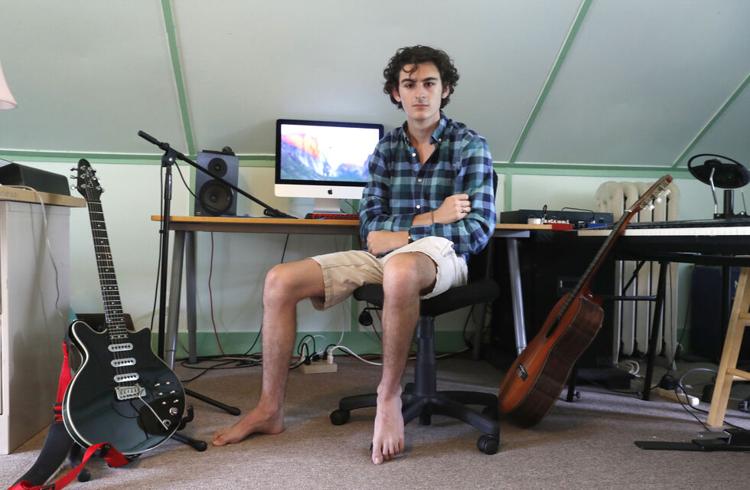 A one-man band
Patrick Swain, an incoming senior at City Honors School in Buffalo, wrote and recorded an album – "2003," his second effort – in the months since the pandemic hit.
"I made the album between March and May to occupy myself, since I had so much time on my hands, like everyone else," Swain said. "My poorly ventilated attic serves as a studio, so I spent countless hours freezing - and eventually boiling – through the months. Like my first album, it was an almost completely independent effort – I wrote and recorded every word and instrumental. Everything you hear on the record is me, except for a vocal feature on the track 'Lake Effect' from my friend Nick Ceppaglia."
Patrick, whose father is veteran area musician Michael Swain, turned anxiety spurred by the pandemic into art reflecting his primary influences – "largely, modern alternative music – Tame Impala, Arcade Fire, Death Cab for Cutie – as well as post-punk acts from the '80s, like the Smiths, R.E.M. and the Police" –  and found catharsis along the way.
"This album was truly a product of its circumstances," he said. "I took inspiration from the chaos and confusion of the pandemic. The situation, as well as several other happenings in my life, pointed me toward mortality. And yet, while this concept is haunting, a strange optimism can be derived from it. That optimism – the idea that the urgency to experience life comes from the fact that it won't always exist – is what inspired me to create this album."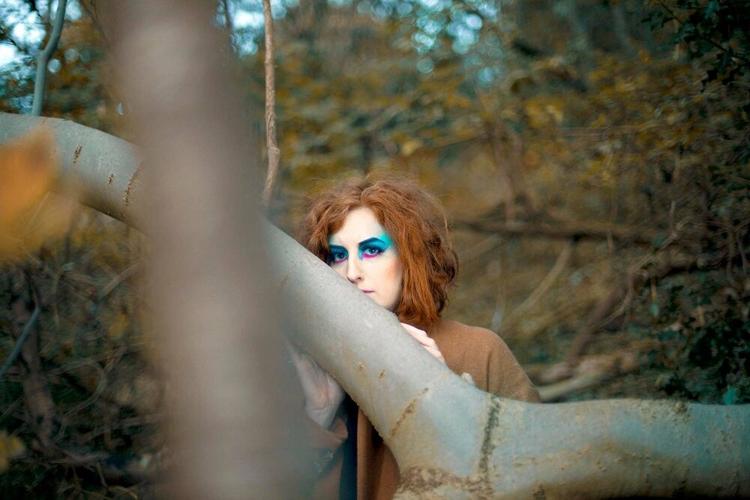 Rethink and reset
Songwriter Jesse Stoddard, who releases music beneath the imprimatur Astronaut Head, returned to Buffalo following several years as part of the indie-rock scene in Edinburgh, Scotland, and recording and touring in the United Kingdom. She has adapted to the downtime by refocusing her imaginative energies.
"As Astronaut Head, I make my own songs and music and have wanted to start playing out in Buffalo, without the greatest of luck securing gigs," Stoddard said. "There have been a lot of stops and starts with my personal music endeavors. I've had some fun, random adventures, like touring the U.K. I even sang on one of my friend's EP with Sufjan Stevens back in college.
"But I've learned none of those things really make or break you. The pandemic has helped me to realize it's not about one thing happening. It's about making music I like and that I think is good and sharing it with others without any expectations in mind other than hoping they enjoy it, too."
For Julian Burgio, who was performing acoustic shows comprised primarily of cover tunes and fronting the Pearl Jam tribute band Unleash the Lion prior to the pandemic, working on new original music helped him fight the depression that came following the shutdown.
"Without live music really being a thing for a while, I shifted my focus from primarily playing acoustic cover shows as a breathing jukebox, to writing and recording a new rock EP," Burgio said.
Though he confesses to being "pretty messed up, emotionally" at first, writing new music led Burgio out of the darkness, and a new recording project dubbed the Safety Meeting was born.
"I've always felt that, as a musician, my role in society is to help people decompress and get away from the mundane nature of everyday life. If it's just about the music or the money, it's a selfish profession. Gigging five nights a week can be pretty lucrative if it's done right, but I've decided to spend more time and energy coming out of this on lesser-paying, original concerts."
Songwriters don't work in a vacuum, and Burgio believes that the events of the day greatly affected his new approach to music.
"Society has changed," he said. "There's a 21st century civil rights movement that encompasses far too many oppressed peoples. I think that's probably influencing me, too. I want to spend more time in environments where I can speak my mind freely and writing my own music to supplement and support those views, I think, will be more important than the money I used to make (playing covers)."
With local musicians as diverse as Sonny Baker, David Meinzer, Brad Robbins, Bud Redding, the Skiffle Minstrels and Kevin Sampson, among dozens of others, all working on new music over the past few months, we're likely to see an explosion of independent original music recordings emerging in the coming weeks, in a manner to rival the Buffalo indie renaissance of the late 1990s and early 2000s. Perhaps even more significantly, the regional music scene is engaging in a reset, and many musicians are reexamining their motives and redefining the notion of success.
"I have definitely used this time to experiment and learn what will work for me and the band. Even more important has been the chance to hang with my family, enjoying biking, chilling with my dogs and having time to reflect and gain perspective on what my goals are," Miller said. "I understand this is a fearful time for many and I don't mean to downplay the health and economic hardships of it all. But I've managed to find a peaceful and productive path that allows me to continue in hope and creativity, looking forward to better times and better days."
Stay up-to-date on what's happening
Receive the latest in local entertainment news in your inbox weekly!