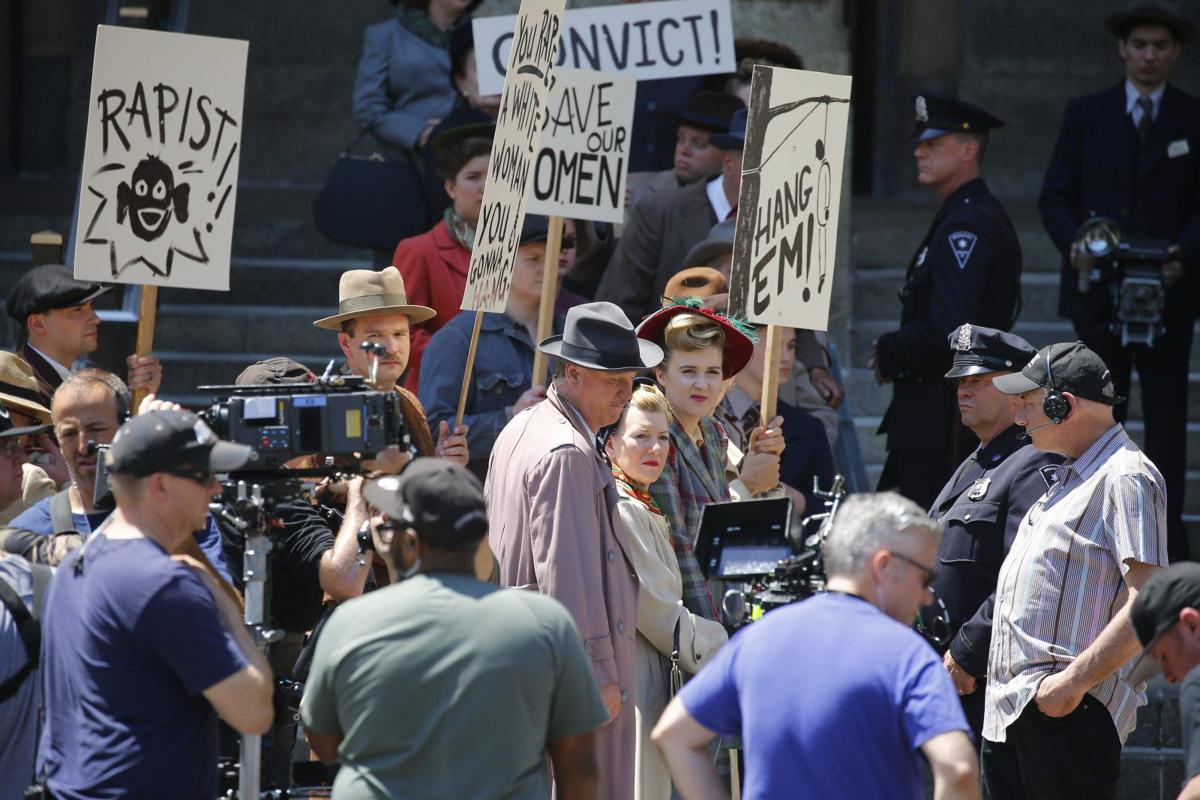 Well, yeah, but how does Buffalo look?
It is, no doubt, a narrow question, when you're talking about director Reginald Hudlin's "Marshall," which was filmed with Chadwick Boseman and Sterling K. Brown in Buffalo in 2016. But we all know the film was made all over town and, let's face it, how our city looks is the first question Buffalonians are likely to ask.
The short answer to the question is wonderful.
Given that this is the tale of the early life of Thurgood Marshall -- the attorney responsible for Brown vs. the Board of Education's victory in the U.S. Supreme Court (and therefore the official end of segregation) -- the life of this American hero is very weighty. Marshall was the first African-American to be appointed to the court.
The film is set in 1941 when Marshall was an itinerant attorney for the NAACP who traveled around the country fighting unjust prosecution of African Americans. The case being dramatized in the film is a gamy one about a wealthy woman in Bridgeport, Conn. and the black chauffeur she accused of rape.
The good news for Buffalo is that nothing sordid in the story even begins to tarnish the beautiful look of Buffalo standing in for Bridgeport.
Whether it's City Hall, Delaware Park, the Buffalo Club or everywhere else in the city where they filmed (would you believe Statler City's Niagara Room doubling for Minton's Playhouse in Harlem?), it all looks quite magical in the cinematography of Newton Thomas Sigel. (His previous work includes some "X-Men" movies, David O. Russell's "Three Kings" and George Clooney's sumptuous-looking "Confessions of a Dangerous Mind.")
Producers Chris Bongirne and Jonathan Sanger will take part in a Q&A after the film. "Marshall" opens nationally Oct. 12, when a review and interview with director Reginald Hudlin will appear in Gusto.