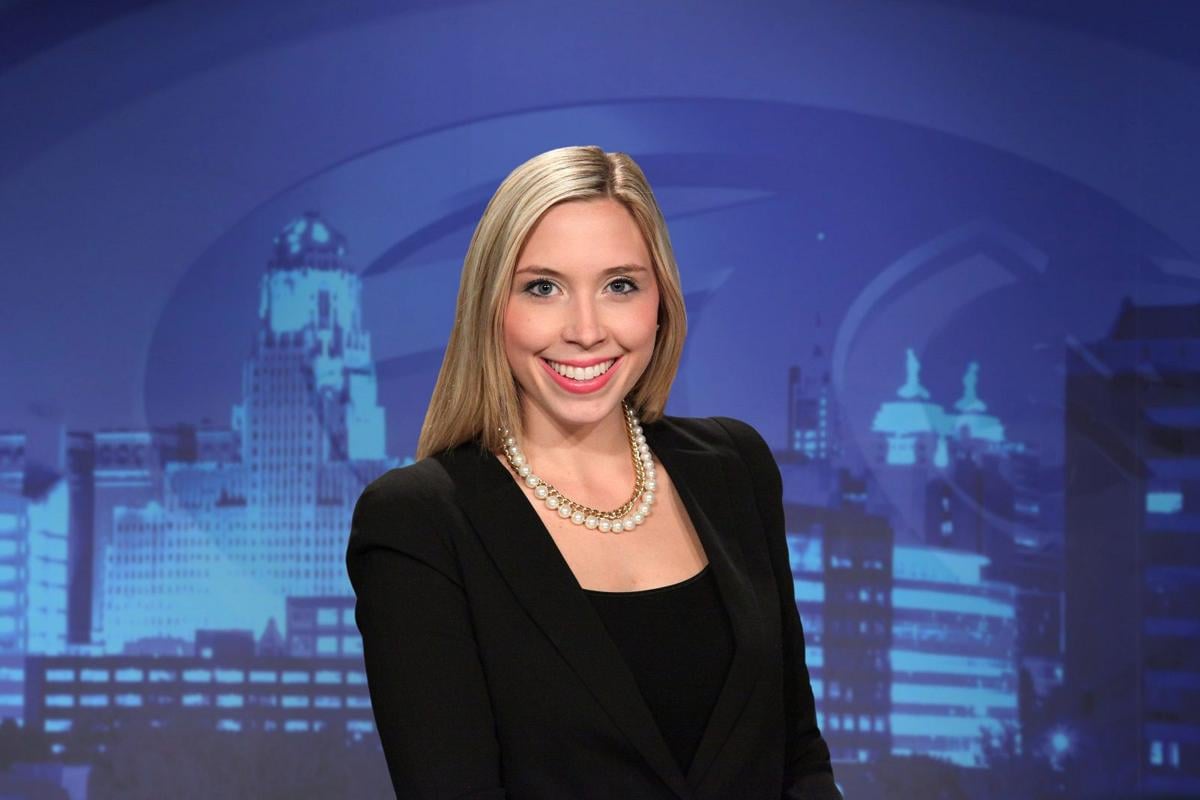 WKBW-TV (Channel 7) reporter and anchor Hannah Buehler is about to get increased visibility on the station.
She will be the anchor or host of a new 7 p.m. news program, "The Now," that Channel 7 will be premiering in September in conjunction with its owner, E.W. Scripps Co. Aaron Mentkowski will do the weather and a reporter to be named will also be part of the program.
Scripps provides consumer, entertainment and lifestyle pieces and any national breaking news to "The Now."
The half-hour program will feature local news and weather segments that Channel 7 General Manager Michael Nurse estimates will be 60 to 70 percent of the program. He added the program model at the Scripps station in Milwaukee is "much more conversational and casual" and different than the 6 p.m. local news.
"The Now" will air at 7 p.m., weekdays, tentatively starting on Sept. 4. It replaces "Extra," which moves to 1 a.m. "The List," another Scripps program, airs at 7:30 p.m.
Channel 7 also will air a Scripps lifestyles program, "Pickler & Ben," at 3 p.m. weekdays in September. It replaces the syndicated "Harry," the talk show featuring Harry Connick. Pickler is a former "American Idol" contestant, Ben is Ben Aaron, who is a regular on the NBC affiliate in New York City and reportedly has contributed to "Today" and "Extra."
"The Now" will have to deal with the same problem Channel 7 now faces – a poor lead-in.
It will air after "ABC's World News Tonight with David Muir," which is a poor third in Buffalo despite being the most-watched national newscast. Of course, Muir can't be faulted. His newscast follows Channel 7's 6 p.m. third place newscast, which doesn't give him much of a lead-in.
But at least "The Now" will give local viewers a 7 p.m. news alternative to "Wheel of Fortune" on Channel 4, "Entertainment Tonight" on Channel 2 and "Judge Judy" on Channel 29.
That's a switch for Channel 7, the only station here without a 10 p.m. newscast or a weekend morning newscast.
Speaking of Channel 7, investigative reporter Charlie Specht did a strong, lengthy, fascinating story at the top of the 11 p.m. newscast Monday that made a compelling case that disgraced plastic surgeon Anthony Pignataro is now advertising himself as a doctor in West Seneca under a new name, Anthony Haute.
Specht noted Pignataro was stripped of his medical license 20 years ago and became the first doctor in Western New York to be convicted of homicide in the death of a patient. Specht added Pignataro was jailed in that case and a few years later was sentenced to 15 years in prison after pleading guilty to poisoning his wife, who survived.
The eye-opening report – set to ominous music – included input from Buehler in a conversational style that was reminiscent of how TMZ does its TV show.
If you missed the story – and that's likely since Channel 7 is the lowest-rated newscast in town – it is available on the station's website.
Stay up-to-date on what's happening
Receive the latest in local entertainment news in your inbox weekly!