Ingrid Bergman refused to cap her teeth or pluck her eyebrows to satisfy studio heads, but when it came to her craft, she didn't hesitate to chop her hair to play Maria in "For Whom the Bell Tolls."
Ava Gardner rebuffed requests to fill in a facial dimple with plastic surgery. Sophia Loren gave a firm "no" when she was told to get a nose job after her first screen test.
Ditto for feisty Irish beauty Maureen O'Hara, who stood her ground, responding: "My nose comes with me, I've got a big square face, and I need my big nose. If you don't like it, I'll go back where I came from."
The actresses of Hollywood's golden studio era not only had faces then -- the line forever immortalized by Gloria Swanson in "Sunset Boulevard" -- they had strong wills, an independent streak and plenty of style to carry it all. Though many of today's "hot" young actresses are sadly interchangeable (think Kate Bosworth, Naomi Watts, Rachel McAdams or singer-actresses Hilary Duff and Mandy Moore), the faces of Joan Crawford, Bette Davis, Katharine Hepburn, Jean Harlow and Grace Kelly remain vibrant and distinct 40, 50 and even 80 years after they made movies.
These leading ladies from Hollywood's golden era continue to be gold for an industry that hasn't stopped pumping out books, DVDs and television specials about them.Davis, Marilyn Monroe, Carole Lombard, Marlene Dietrich and Mae West are each the topic of recent DVD box sets.
A Cecil B. DeMille Collection showcases the early works of Claudette Colbert, Barbara Stanwyck and Loretta Young, and an upcoming Humphrey Bogart set is a collection of films with his wife, Lauren Bacall. The new biography, "Ava Gardner: Love Is Not Enough" ($29.95, St. Martin's Press), has been called "an extended toast" to the sultry actress; author Charlotte Chandler's extensive interviews with Davis during the last decade of her life are the foundation of "The Girl Who Walked Home Alone: Bette Davis, a Personal Biography" ($26, Simon and Schuster).
An excellent snapshot of these classic actresses is "Leading Ladies: The 50 Most Unforgettable Actresses of the Studio Era," a glossy new book from Turner Classic Movies ($17.95, Chronicle) with an easy-to-read format that includes a short biography, style notes, behind-the-scenes anecdotes and five essential films for each actress.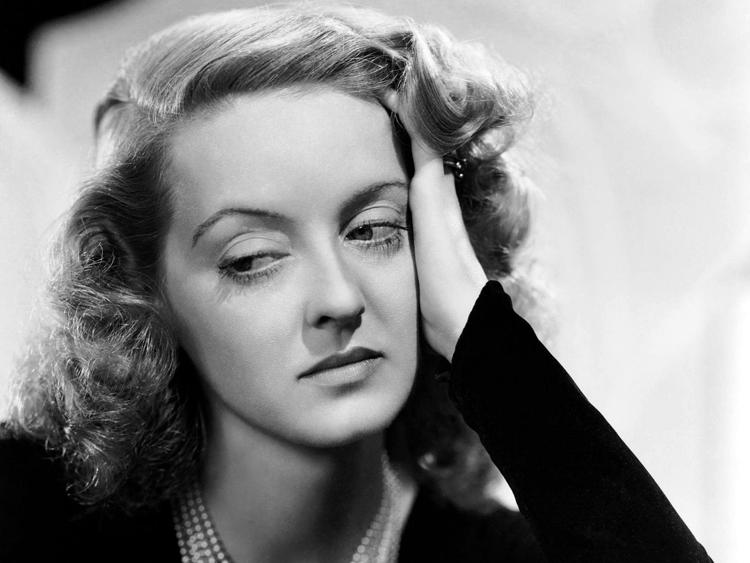 Many of the celebrated actresses are to be expected: Crawford, Davis, Gardner, Bergman, Loren, Hedy Lamarr and Elizabeth Taylor.
But you'll also be treated to entries on Lillian Gish, who possessed a delicate beauty and may very well be the greatest actress of the silent film era, and Greer Garson, whose luminescent beauty was a perfect complement to her understated elegance.
Film historian Robert Osborne, the personable host of Turner Classic Movies for more than a decade, wrote the book's forward and also helped choose the 50 actresses.
"When you're talking about the Top 50 important actresses, it's amazing how easily the list came together," Osborne said during a telephone interview. "You can argue any list, and there were certainly women we had to leave out, but if you make a list of really influential, important leading ladies, I think this list is pretty complete and quite extraordinary."
Focusing on the studio era was important, so that the list would benefit from the perspective of time, he said.
"The studio era was far enough in the past so we could have perspective. It's hard to include today's actresses in it and know those women who will have a lasting effect. You can't really tell until time has gone by a bit. It seems as though Susan Sarandon, Julia Roberts and Meg Ryan are very important today, but one wonders if they will have an impact 20 years from now."
Much is made today about how difficult it is for actresses to find decent roles, but back in the 1920s and '30s, the box office was dominated by women -- not by men.
Their movies acted much like "rock videos of today," author Mick LaSalle said in his book "Complicated Women: Sex and Power in Pre-Code Hollywood." The movies, he wrote, "existed to put the star over, to capitalize on the image, and sometimes to advance the image."
That image, he continued, is what made these women so admired.
"Personality was something revered and worshiped in '20s and '30s cinema. People and faces were things to be marveled at. For the first time in history, human beings had the privilege of sitting in the dark and looking at the faces of other human beings, often beautiful ones, 30 feet high and lit up with emotion. Audiences became addicted," LaSalle wrote.
Also adding to the allure were the gorgeous black-and-white publicity photos that defined their era.
"They just don't take photographs of leading ladies today or do sittings anymore," TCM's Osborne said. "One reason is because there isn't the studio factory system, but it's also not part of their job anymore.  Unless today's actresses are posing for a magazine cover, the only photos you'll see of them are on the red carpet or what the paparazzi has taken.
"Back in the studio era, actresses like Dietrich, Crawford, Gene Tierney and Lana Turner made the photo sittings as important a part of their career as the acting on camera," Osborne continued.
Those photos, taken by such masters as George Hurrell, were not only exquisite in their beauty and artistry, they also fed a publicity machine that drove the public to see the star's latest movie.
"People would pay to see these women, no matter what movie they were in," Osborne said. "When these women were in a hit movie, they were big box office; when they starred in films that weren't so good, they were still big box office. They were bigger than life, they were beautiful."
"In those days audiences wanted glamour," he continued. "We went to the movies to see Cary Grant and Audrey Hepburn in 'Charade' because they were the epitome of what we would like to look like if we had our choice: Being suave like Cary, being thin and adorable like Audrey."
Modern audiences, Osborne said, want realism instead of the glamour. "We want actors to be real. We want to see life as we're living it and that's totally alien to what caused movies to be the big sensation they were originally."
Another common trait among the stars of Hollywood's golden era: They each had their own identity.
"One of the great things is that you never mixed anyone up," Osborne said. "If you saw a picture of Gene Tierney, Ann Sheridan or Greer Garson, you knew who they were. They didn't look like anyone else. Today, it's very difficult to keep Sarah Jessica Parker separate from Mary-Louise Parker and Jennifer Jason Leigh."
But why is that exactly? The studio system may be faulted for exerting such extreme control, but one positive of that control was that it protected the actresses and allowed them one of the most important traits of that era: an air of mystery.
Actresses today don't stand a chance in that department.
"The studios manipulated the media," said Diane Christian, SUNY distinguished teaching professor. "Mystery needs secrecy and needs to be controlled. It's so much harder today to craft a woman of mystery. Now there is such a proliferation of media attention. There is no respect for private life today. Angelina Jolie goes to Africa to have her baby because she can control the media there."
Still, classic actresses have had a lasting effect for many reasons, including fashion. Jennifer Aniston's "Rachel haircut" is so a decade ago and Farrah Fawcett's wings have long been grounded.
But if you part your hair down the middle, thank redheaded beauty Lamarr who popularized the look in the 1940s. Whether you wear your bobbed hairstyle layered or not, it's still based on the cut worn by original "It Girl" Louise Brooks. (Her bob was so famous in the 1920s, that a bell-shaped cloche hat was created to be worn with it.)
That irreplaceable wardrobe staple, the little black dress, didn't exist before Hubert de Givenchy designed one for Audrey Hepburn in "Breakfast at Tiffany's."
Most important, many of today's actors have their "vanity production companies," but silent film sweetheart Mary Pickford was one of the founding members of United Artists film studio in 1919.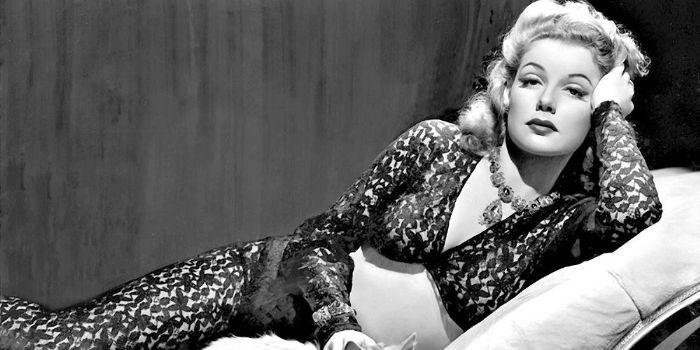 Among the 50 women noted in the TCM book, Osborne picked some actresses he would like to see garner more attention, starting with Ann Sheridan. "She was the one nicknamed the 'oomph girl.' She was just so good and a wonderful actress. A real down-to-earth dame," he said.
Other actresses Osborne mentioned are Tierney ("she was luminous"), Susan Hayward ("fiery and unique"), Irene Dunne ("She could do anything -- comedy or drama. I would love people to get to know her better"); and Myrna Loy ("If you only know her through 'The Thin Man' movies, you're missing out.").
And what about the filmgoer who wouldn't dare watch a movie that's in black and white?
"If you haven't gone into this movie world, you're missing something," Osborne said. "It's like having a great book out there you haven't read. You're denying yourself something that is wonderful to enjoy. These movies are frozen in time and they appeal as much today as when they came out. If you're not watching Greta Garbo in 'Camille' or looking at Sophia Loren in 'Two Women' or Ginger Rogers in 'Top Hat,' you're missing a great deal of pleasure that's there for you. And what more can you want out of life than something that's a pleasure?"
A lasting effect / How these actresses left their mark
Louise Brooks: Variations of her sleek bob hairstyle are still popular 90 years later.
Lillian Gish: Her fragile beauty belied the strength of an actress who personified innocence in the silent-film era.
Marlene Dietrich: Exotic beauty ditched dresses and made masculine, well-tailored clothes sexy.
Jean Arthur: Clever yet slightly kooky, the diminutive actress was a favorite of director Frank Capra.
Norma Shearer: Shearer broke early film stereotypes by portraying smart, sophisticated women who were sexually liberated.
Stay up-to-date on what's happening
Receive the latest in local entertainment news in your inbox weekly!