Seven Endless Forests by April Genevieve Tucholke; Farrar Straus Giroux, 352 pages ($18.99) Ages 14 to 18.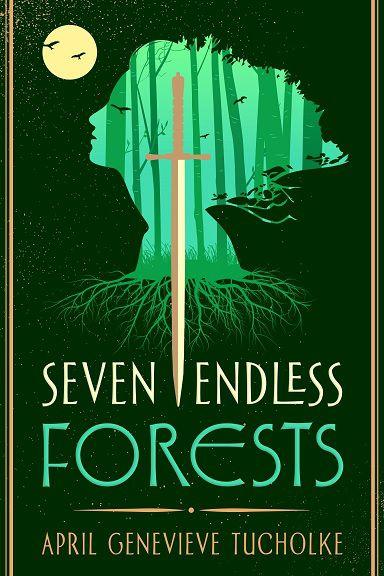 18-year-old narrator Torvi and her 14-year-old sister Morgunn are the only survivors of a "snow sickness" plague that killed everyone on their 1,000-acre steading including their mother and Torvi's love, a young shepherd named Viggo.
Fremish wolf priests are traveling the land, burning villages and slaughtering villagers, and when Morgunn disappears, Torvi sets out with  a druid named Gyda and traveling entertainers the Butcher Bards to rescue her. Along the way, Torvi and Gyda find a new quest: the search for a long-lost  sword that will grant a jarldom, or kingdom, to the one able to pull it from the stone tree.
Her mother always told Torvi she was too softhearted (she hesitated to wring a hen's neck or slit a lamb's throat) and that her fate was to marry and watch over her sister's quest for greatness. Torvi finds a strength she didn't know she had along the journey and in the novel's thrilling conclusion. The author offers an exquisitely detailed world, with evocative names (the Vorse, the Elsh, the Truscan people) and geography (endless forests, the Skal mountains, the "stretch" main road, Lake Le Fay, Finnmark, the Faroe Glaciers, the Wild Ice Plains, Imp's Ear Peak ), a land with its own myths and magic and gods and traditions such as "skin fights," or Vorse duels fought naked. The author peoples  her novel with richly drawn characters. Even the smallest details are beautifully done: in Vorseland one might drink nettle tea, spiced walnut milk, moongold cider, sweet butter ale or an alcoholic brew called "Vite."
The author dedicated her novel: "To all those who seek a quest."
Small Mercies by Bridget Krone, illustrated by Karen Vermeulen; Catalyst Press, 215 pages ($15.99) Ages 8 to 12.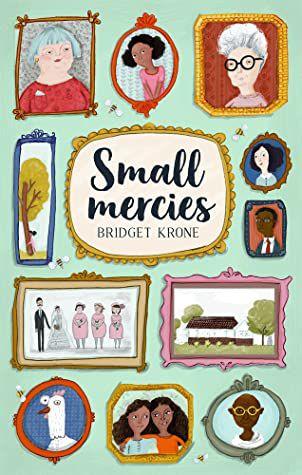 Mercy lives with foster aunts Mary and Flora, elderly sisters so poor they can barely afford to put food on the table. Mercy lives in fear that social workers will arrive any day to take her away from her eccentric caretakers. Aunt Flora has Alzheimer's and her behavior is increasingly erratic. Meanwhile, a nasty developer - named Mr. Craven - wants to bulldoze their home for a housing subdivision.
Krone offers a marvelous heroine in Mercy, a smart, brave and loving girl who is coping alone with her worry about her aunts and the prospect of losing her home while navigating the perils of school and the nastiness of some classmates. To make extra money, Aunt Mary rents the small cottage on the property to a lodger;  their new boarder,  Mr. Singh, becomes a wonderful addition to the family. Mercy is unfairly accused of stealing the raffle money at school, but the real test comes when she is home alone and Mr. Craven arrives with his Bobcat and chainsaw to start cutting the trees.
Krone paints a vivid picture of the small beauties of life, of the gifts of birds and trees and kind neighbors. She peoples her novel with a portrait gallery of memorable characters, including such colorful secondary characters as hapless teacher Mrs. Pruitt and eccentric Senegalese immigrant Dr. Waku in his flowing robe.
When given a school assignment to write about a role model, Mercy is assigned Nelson Mandela, but then picks Gandhi (who was thrown off a train in Pietermaritzburg in 1893 for traveling in a first-class compartment while on his way to Pretoria to defend a client).  Her later change of topic results in a remarkable essay,  a perfection expression of the theme of this lovely novel. For all its sadness, life can surprise with wonder, with the healing power of love and community. And most of all, that the small contributions of individuals acting in solidarity can be a powerful force for change.