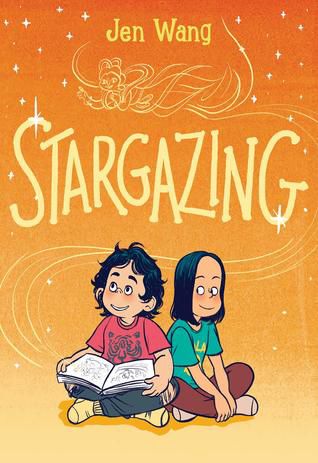 Fry Bread: A Native American Family Story by Kevin Noble Maillard; illustrated by Juana Martinez-Neal; Roaring Brook Press ($18.99)
The vibrant illustrations depict a loving family preparing the batter, frying the puffs, gathered around a table, listening to a story to accompany Maillard's lively and evocative poems that begin "Fry Bread Is Sound," "Fry Bread Is Color," "Fry Bread Is Art," "Fry Bread Is Place," "Fry Bread Is Nation" exploring the up side, the family gatherings and communion, the shared tribal experience represented by fry bread. The poem "Fry Bread Is History" explains fry bread's painful origin: "The long walk, the stolen land/Strangers in our own world./ With unknown food/ We made new recipes/ From what we had." Native Americans forced off their land, unable to grow corn and cut off from familiar meats, fruits and vegetables, created fry bread from the "federal rations of powdered, canned, and other dry, government-issued foods," Maillard explains. In "Fry Bread Is Us," he writes: "We are still here/Elder and young/Friend and neighbor/We strengthen each other/To learn, change, and survive."
In the author's note Maillard offers a deeper discussion for each poem and insights into the illustrations including the beautiful poplar wood bowl the grandmother is holding and the picture on the wall of his Aunt Fannie who taught him to make fry bread. The inside and back covers include the names of Indigenous nations and communities in the U.S., from large tribes to groups who were not successful in attempts to achieve official status. Cautioning that fry bread is high in calories and not a nutritious food, the author  includes his recipe for fry bread using cornmeal, white flour, yeast and coconut oil, rather than lard or shortening, for frying.
Frankly in Love by David Yoon; G.P. Putnam's Sons, 406 pages ($18.99) Ages 14 and up.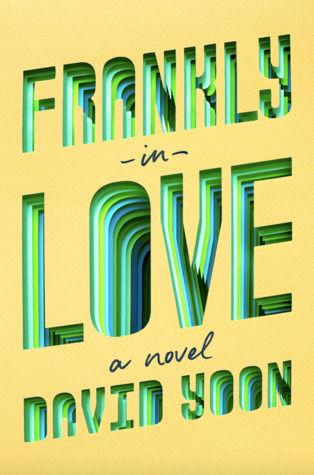 The novel is narrated by high school senior Frank Li, son of hard-working Korean immigrants who run a grocery store in a tough urban neighborhood in Southern California.  Both parents graduated from college back in Korea but work long hours, seven days a week at the store, disparaging their mostly black and Hispanic customers with a racism that disgusts Frank, who refers to himself as a "Limbo," a Korean-American kid who is caught between his parents' expectations  and the Southern California environment he has grown up in.
His parents disowned his older sister for falling in love with a black man and they want Frank to "Date Korean." So when he falls in love with a white classmate, he hatches a plan with Joy, another Limbo, to pretend-date each other while they are actually dating people their parents don't approve of.
Against the backdrop of  the Southern California high school experience and the intense pressure to ace the SATs and get into a top college, the novel deftly explores Frank's mixed emotions about his Korean heritage: he doesn't speak Korean well, he despises his parents' racism (his best friend, Q, is black) and sometimes feels he barely knows his father, who does not speak very good English and never talks about anything personal.
When Frank's pretend dates with Joy turn into something else entirely, the many ensuing complications offer him an entirely new perspective on his parents and himself. Frank's father's speech about his American dream will bring a tear to your eye.
According to notes from the publisher, "Frankly in Love," coming in the wake of Jenny Han's  "To All the Boys I Loved Before" and its fake-dating story line, sparked a bidding war and movie rights were acquired a year before the book was published.
16 Words: William Carlos Williams & "The Red Wheelbarrow" by Lisa Rogers, illustrated by Chuck Groenink; Schwartz & Wade Books ($17.99)
This charming picture book explains the inspiration behind  William Carlos William's poem "The Red Wheelbarrow," which is 16 words long, and serves as a delightful introduction to the powers of observation and the simple things that can inspire great art.
Williams was a doctor; the wheelbarrow belonged to one of his patients, Thaddeus Marshall, a street vendor who wheeled it around the streets of Rutherford, N.J., selling vegetables from his garden. Groenink's expressive digital illustrations have the delicacy of watercolors.